Nine To Noon for Tuesday 28 October 2014
09:05 News and current affairs
09:30 The government's ambitious targets to improve the Public Service
The government has set 10 targets for a better public service - including reducing welfare dependency, increasing  engagement in education, reducing crime, and improved digital communication with the public service.
Treasury and the Productivity Commission have brought over British social policy guru and economist Julian Le Grand to share the experience of the recent civil service reforms in the UK - which the British government says has created billions of pounds in efficiency savings - and reduced staffing by 81 thousand
09:45 US Correspondent, Jack Hitt
10:05 Australian gardening guru Simon Rickard
Australian gardening consultant Simon Rickard is a garden designer based in the Australian state of Victoria, and has been a botanical guide, leading garden tours in the UK, Europe, Japan and New Zealand. His gardening passions lie not only with designing, but also cultivating a huge variety of plants, and giving public talks, workshops and masterclasses on all things botanical.  He has a new book out, on heirloom vegetables.
10:35 Book review: 'Coal: The Rise and Fall of King Coal in New Zealand' by Matthew Wright
Reviewed by Harry Broad. Published by Bateman, RRP$39.99  
10:45 The Reading: 'The Next Kid' by Lawrence Patchett
It's no fun at the book signing for the little known team member the day after the Black Caps have been thrashed. (RNZ)
11:05 Politics with Mike Williams and Matthew Hooton
11:20 Vegetarian cooking with Jeremy Dixon of Revive Cafes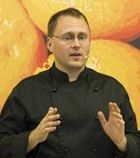 Jeremy Dixon is the founder of Auckland's Revive Cafés, which sell healthy lunches and dinners – including salads and hot meals that are vegetarian and use mainly fresh, local produce. His fourth cookbook has just been published, and he shares Spring recipes from it.
- Aromatic Cambodian Tofu Curry
- Fruity Moroccan Couscous
- Healthy Banoffee Pie
- Sweet Potato Fries
11:45 Media commentator, Gavin Ellis
Music played in this show
09:08
Don't Carry It All - The Decemberists
by Mekoy
From their 2011 Album The King is Dead
09:32
Could We - Cat Power
By Marshall
From her 2006 album, The Greatest.
10:46
Hooked on a Feeling - BJ Thomas
By James
From his 1968 album On My Way
11:30
Temporary Ground - Jack White
by White
from his 2014 album Lazaretto