Nine To Noon for Wednesday 22 October 2014
09:05 Christchurch home repair contractor challenges Worksafe's findings that asbestos risk is low
A building contractor rejects Worksafe's findings that risks of asbestos in the rebuild programme are low.  
Bruce West, a contractor to Fletcher EQR, which works on behalf of the Earthquake Commission to project manage the repair of earthquake damaged homes referred to the Canterbury Home Repair Programme.
09:20 The Piketty Phenomenon
The global debate on taxing wealth, sparked by economist Thomas Piketty and his proposals for improving income equality. Piketty's thesis is  contained in his bestselling book Capital in the Twenty-First Century.
The new book, The Piketty Phenomenon collects New Zealand responses to Thomas Piketty's argument that inherited wealth will always grow faster, on average, than earned wealth.
Three New Zealand economists discuss Piketty's thesis in the New Zealand context – Geoff Bertram is a research associate at the Institute for Governance and Policy Studies at Victoria University; Susan Guthrie is the co-author of the 2011 book, The Big Kahuna with Gareth Morgan which argued for significant tax and welfare reform to redistribute wealth; and Donal Curtin is the former chief economist at the BNZ and now works as a consultant.
There is a panel discussion on the Piketty Phenomenon in Wellington on Thursday evening, 23rd October
09:45 Australia correspondent Peter Munro
10:05 What If? Randall Munroe is the creator of webcomic xkcd.com and attempts to answer science's most intriguing questions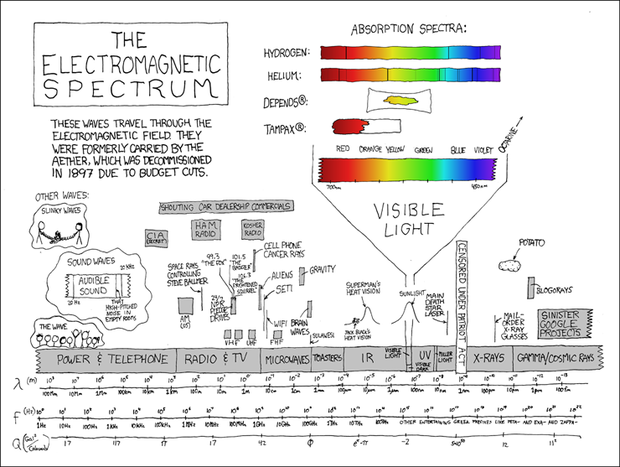 xkcd - travelling to you via electromagnetic spectrum today!

Former NASA roboticist and programmer Randall Munroe is now a web comic with a cult following. In his book What If? he attempts to answer science's most intriguing questions. Along the lines of, 'If your cells suddenly lost the power to divide, how long would you survive? If we hooked turbines to people exercising in gyms, how much power could we produce?' He is the creator of the webcomic xkcd.com. It is a witty take on the world of science and geeks. It now gets 600,000 to a million page hits daily. He also has an asteroid named after him.
10:35 Book review: The Critics Part - Wystan Curnow Art Writings 1971 to 2013            
Reviewed by Mark Amery. The Critics Part - Wystan Curnow Art Writings 1971 to 2013, edited by Christina Barton and Robert Leonard with Thomasin Sleigh. Published by Victoria University Press, RRP $80.00
10:45 The Reading: 'Zhu Mao' by Mark Sweet
Scott returns to Hubei Province with his wife's ashes. There he confronts the memories of the terrible events that brought them together. (8 of 10, RNZ)
11:05 Marty Duda's artist of the week: Vashti Bunyan
Like Rodriguez, Karen Dalton and Lewis, Vashti Bunyan is one of those obscure recording artists who recorded one or two albums 40-plus years ago, dropped out of sight, then was rediscovered in the 21st century. Vashti's long-out-of print 1970 album, 'Just Another Diamond Day' is now regarded as an English folk classic after it was reissued in 2000. As it turned out, Vashti began her career in 1965 when she was discovered by Rolling Stones manager Andrew Loog Oldham and signed up to be the next Marianne Faithfull. That didn't work out, and when the Joe Boyd-produced Just Another Diamond flopped, Vashti abandoned her musical career for more domestic matters. Since her re-discovery, she has recorded 'Lookaftering' in 2005 and now, her latest, and most likely, last album, 'Heartleap' has just been released.
Tracks:
1. Some Things Just Stick In Your Mind – Vashti taken from 1965 single (Decca)
2  Timothy Grub – Vashti Bunyan taken from 1970 album, 'Just Another Diamond Day' (Philips)
3. Wayward – Vashti Bunyan taken from 2005 album, 'Lookaftering'  (Rogue)
4. Holy Smoke – Vashti Bunyan taken from 2014 album, 'Heartleap' (Fat Cat)
11:30 Media law with Ursula Cheer     
Ursula Cheer reviews the implications of the recent defamation case taken against blogger Cameron Slater.
11:45 Arts commentator Courtney Johnston
Courtney Johnston discusses what is this thing, "post-internet art"; the Light Show at Auckland Art Gallery, and the Great Mugging.
Gallery: Light show
Music played in this show
Artist: Midnight Oil
Song: Power And The Passion
Composer: Garrett
Album: 20,000 Watt RSL
Label: Columbia
Broadcast time: 11:45am
Artist: Vashti Bunyan
Song: Some Things Just Stick In Your Mind
Composer: Bunyan
Album: n/a
Label: Decca
Broadcast time: 11:07
Artist: Vashti Bunyan
Song: Timothy Grub
Composer: Bunyan
Album: Just Another Diamond Day
Label: Philips
Broadcast time: 11:14
Artist: Vashti Bunyan
Song: Wayward
Composer: Bunyan
Album: Lookaftering
Label: Rogue
Broadcast time: 11:19
Artist: Vashti Bunyan
Song: Holy Smoke
Composer: Bunyan
Album:Heartleap
Label: Fat Cat
Broadcast time: 11:25