Nine To Noon for Thursday 16 October 2014
09:05 Growing concerns in the US about the spread of Ebola in the US
A second nurse contracted the disease after treating Ebola patient Thomas Duncan at Texas Health Presbyterian Hospital. The National nurses union in the US has criticised the lack of adequate protocols at the Dallas hospital including insufficient protective gear for staff. Kathryn speaks with the President of the Texas Medication Association, Dr Austin King.
09:20 A couples retreat in the Ruapehu District is reducing domestic violence
Whakakotahitanga is an initiative running in the Ruapehu District aimed at reducing domestic abuse and assaults. It's the brainchild of Taumarunui-based police family violence co-ordinator Gabe Quirke. She has worked for the police in Taumarunui for 27 years and became sick of seeing the same couples being involved in domestic violence. Seven years ago she came up with an idea to run a couples retreats - an intensive weekend for the worst offenders to look at their behaviour and to identify and deal with the triggers. More than 250 couples have attended the weekend camps in a remote part of the Ruapehu District - there's been a 70 percent reduction in their reoffending.
The programme has been so successful Wellington police women's development adviser Senior Sergeant Kelly Ryan has run a pilot in the capital and wants to introduce the couples retreat for repeat domestic violence offenders in that region.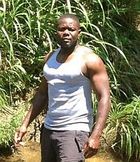 09:30 Nephew of first US ebola patient
The family of the first US ebola patient has accused Texas Health Presbyterian Hospital the hospital of ignorance, incompetence and indecency over its treatment of Thomas Eric Duncan. Mr Duncan was admitted to Texas Health Presbyterian Hospital on Sept. 28 and died a week ago. His nephew, Josephus Weeks has questioned whether his uncle's lack of medical insurance was part of the reason the hospital sent his uncle home with a 103 degree fever and stomach pains, despite the fact he had made it clear he had just come from Liberia.
Photo: Josephus Weeks, courtesy of Josephus Weeks
09:50 UK correspondent Matthew Parris
10:05 Former Australian Prime Minister, Julia Gillard
Julia Gillard tells us about her controversial ascent to the top, sexism and the enmity between her and Kevin Rudd.
She became Australia's first woman Prime Minister in June 2010, after a brutal coup in which she unseated Kevin Rudd in his first term of government. Her subsequent three years in power were dogged by controversy, infighting and leadership tensions before she was finally dumped as leader and Kevin Rudd reinstated.
Julia Gillard has written a memoir, called My Story.
10:35 Book Review: 'The Most of Nora Ephron' by Nora Ephron, with introduction by India Knight
Reviewed by Leah McFall; published by Doubleday, ISBN: 9780857522689
10:45 The Reading: 'Zhu Mao' by Mark Sweet, told by George Henare
(Part 4 of 10, RNZ)        
11:05 Technology commentator Erika Pearson
Erika Pearson discusses technology that was first used in war zones, and is now set to turn urban areas into trackable spaces.
11:30 Preventing bullying at school - what works?
A new school-based programme is in the process of being set up here by Victoria University's Accent Learning, which trains educators.
The KiVa programme started in Finland, and has since been adapted for schools in the Netherlands, Wales, Italy, Estonia and Belgium - where there have been big reductions in the number of bullying incidents.
One of the KiVA developers Professor Christina Salmivalli is in Wellington to train educators who to use and implement the anti bullying programme.
11:45 TV Reviewer, Lara Strongman
Lara Strongman reviews The Bogan Hunters: TV2, Tuesdays 8.30pm;  Reign: Prime, Tuesdays 9.30pm; plus the new season of Downton Abbey.
Music played in this show
Artist: Adi Dick
Song: Sunshine
Composer: Dick
Album: Our Place
Label: Loop
Time: 11:06
Artist: Melody Gardot
Song: Amalia
Composer: Gardot/Pereira/Roy
Album: The Absence
Label: Decca
Time: 11:25
Artist: Creedance Clearwater Revival
Song: Bad Moon Rising
Composer:Fogerty
Album: Best of Creedance Clearwater Revival
Label: EMI
Time: 11:45