Nine To Noon for Friday 17 October 2014
09:05 American nurses stridently criticise Ebola protocols
Cokie Giles is a Registered Nurse co-President of National Nurses United.
09:15 New Zealand wins United Nations Security Council seat
Former deputy Prime Minister, Jim McLay, is New Zealand's permanent representative to the United Nations and will take up the Security Council seat early next year.
09:30 ACLU on the use of no-fly lists to stop foreign fighters
Hugh Handeyside is a staff attorney for the American Civil Liberties Union's National Security Project.
09:45 Pacific correspondent Mike Field
Reports on China Tuna and the US Kirabiti deal.
10:05 David Strong - Former soldier, turned film maker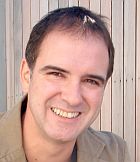 David Strong is a former New Zealand soldier and United Nations peacekeeper who left the military 10 years ago to pursue a career in the film industry, and whose latest short film has been selected for five international film festivals. The Last Night tells the story of a young New Zealand peacekeeper as he struggles to convince an Afghan warlord not to shell a village and massacre its people. David Strong rose to the rank of Lieutenant Colonel in the army, and served as a peacekeeper in Bosnia, the Middle East and East Timor, and the film is based on experiences during this time. It's David's second short film, his first, Pacific Dreams, won an award for the best actress for Dame Kate Harcourt.
10:35 John McIntyre reviews new children's books
The Boring Book by Vasanti Unka, Penguin ISBN 978-0-143-50575-4
Once Upon an Alphabet by Oliver Jeffers, Harpercollins ISBN 978-0-00-751427-4
The Last King of Angkor Wat by Graeme Base, Penguin/Viking ISBN 978-0-670-07715-1
10:45 The Reading: 'Zhu Mao' by Mark Sweet
Scott returns to Hubei Province with his wife's ashes. There he confronts the memories of the terrible events that brought them together. (5 of 10, RNZ)
11:05 Music reviewer Grant Smithies
Grant Smithies considers new releases from balladeering Buddhist monk Leonard Cohen, Scottish reggae sound system Mungo's HiFi and English electronic music pioneer, Richard "Aphex Twin" James.
11:30 Sports commentator Brendan Telfer
The Joseph Parker fight, and the Silver Ferns' latest loss.
11:45 The week that was
With comedians James Elliot and Gemma Gracewood.
Music played in this show
Artist: Belle & Sebastian
Song: Write About Love
Composer: Belle & Sebastian
Album: Write About Love
Label: Rough Trade
Time: 9:47
Artist: Great North
Song: I Was Gold
Composer: Great North
Album: Up in Smoke
Label: Private
Time: 10:06
Artist: Marion Black
Song: Who Knows
Composer: Black
Album: Eccentric Soul
Label: Numero
Time: 11:47