Nine To Noon for Monday 6 October 2014
09:05 Auckland power cut
Mark Knoff-Thomas, Newmarket Business Association Chief Executive business association; and Tim Grafton, Chief Executive of the Insurance Council.
09:15 Schools struggling with cold, damp, leaky classrooms
Ken Pemberton, Principal of Murrays Bay School on Auckland's North Shore; Trish Plowright, Principal of Elm Park school in Pakuranga; and Kim Shannon is the Ministry's Head of Education Infrastructure Service. 
09:35 Artisan cheesemaker says audit cost will scupper her business

Biddy Fraser-Davies is an award-winning artisan cheesemaker and says the cost of annual audits required by the Ministry of Primary Industries are unsustainable and may put her out of business. Biddy Fraser-Davies milks four jersey cows, named Isobel, Dizzy, Holly and Patsy, and produces Cwmglyn Farmhouse Cheese from her property in Eketahuna.
Her organic hard farmhouse cheese won a silver award at last year's World Cheese Awards in Britain. But Biddy says her business is under threat because of the $4,000 cost of annual verification required by the Ministry – a cost she says small artisan food producers should not have to bear.
09:45 Europe correspondent Carsten von Nahmen
Head of News and Current Affairs for Deutsche Welle in Germany
10:05 Manuka: the biography of an extraordinary honey
In his new book, Cliff Van Eaton tells the rags-to-riches tale of manuka honey, from his perspective as a beekeeping specialist who watched it unfold from the very beginning. It's the story of science, of the way a seemingly simple discovery caught the international media's attention, and of the history of the relationship between humans and honey bees. Cliff Van Eaton is a well-known writer on beekeeping subjects and is co-author of two books on bee diseases used by beekeepers in New Zealand and overseas. For over 30 years he worked as a beekeeping adviser and consultant in New Zealand, and has also assisted beekeepers in countries as diverse as the Solomon Islands, Uruguay and Vietnam. Manuka: the biography of an extraordinary honey, is published by Exisle, RRP $34.99.
10:35 Book review: 'The Paying Guests' by Sarah Waters
Reviewed by Carole Beu. Published by Little, Brown  RRP$39.99
10:45 The Reading: 'My Brother's War' by David Hill
One brother has enlisted, the other is a conscientious objector. Both end up on the bloody battlefields of France (6 of 10, RNZ). Told by Simon Leary and Andrew Patterson.
11:05 Jane Patterson on John Key's announcement of his cabinet line up
Radio New Zealand political chief reporter, Jane Patterson.
11:10 Political commentators Mike Williams and Matthew Hooton
Mike Williams and Matthew Hooton discuss the new cabinet line up, National loses its majority, the ongoing Labour leadership wrangles.
11:30 Tony Smith cooks produce gathered from the wild
Chef, conservationist and outdoorsman, Tony Smith, talks about the variety of food, game and produce he hunts and gathers to inspire what he cooks, and he'll run through a couple of recipes. His book A River Rules My Kitchen takes the reader on a culinary journey through New Zealand's wild country and heartland. Tony has previously been named Outstanding Chef of the Year at the Canterbury Hospitality Awards, and New Zealand Culinarian of the Year by the New Zealand Chefs Association. After working in India and Australia for the past few years he has returned home.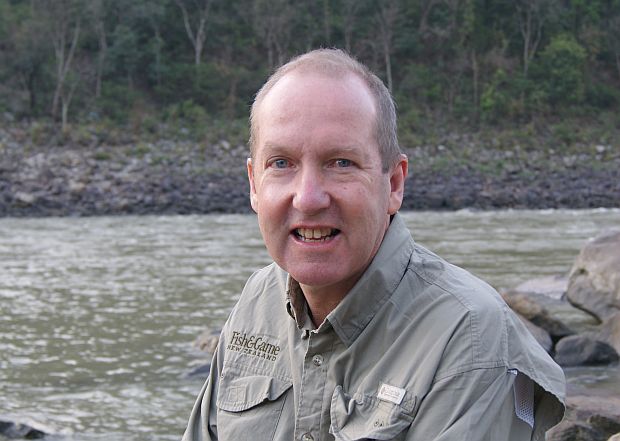 Recipes:
Peppered Hare Saddle Fillets with Blackcurrants and Matagouri Honey  
Estuary Summer Fish Casserole
Apricot Galette
11:45 Urbanist Tommy Honey - Duplitecture
Urbanist Tommy Honey discusses duplitecture - the art of the knock-off.
Links:
Duplitecture, 99% Invisible
China's fake Apple Stores, The Guardian 
Original Copies: Architectural Mimicry in Contemporary China (Spatial Habitus), Bianca Bosker
Fake Apple Store Clerk Speaks Out, Wall Street Journal