Nine To Noon for Friday 3 October 2014
09:05 Hong Kong government officials agree to meet pro-democracy protest leaders
After five days of protests which have brought Hong Kong to a standstill, government officials have agreed to meet with pro-democracy leaders. Thousands of people have massed on the streets outside key government buildings and called for the resignation of the chief executive, CY Leung. They are angry at China's plans to vet candidates for polls in 2017. The protestors had threatened to occupy government buildings if Mr Leung didn't step down. For the latest, we cross to Tony Sabine, news anchor with TVB Pearl News in Hong Kong. And freelance local journalist Isabel Wong.
09:20 Work stress can cause first-time adult asthma
Dr. Jeroen Douwes is a Massey University Professor of Public Health, and Director of Massey's Centre for Public Health Research. In new research published in the Journal of Epidemiology & Community Health, which surveyed 7,000 workers, Dr. Douwes and his colleagues found that people scared of losing their jobs are 60 percent more likely to develop asthma for the first time as a result of their stress.
09:35 Born-again skier, 84-year-old, Jim Mutch
84 year old Jim Mutch describes himself as a born-again skier. In his early 70s, he was considering giving up skiing, when he learnt a new technique. That changed everything. He became a ski instructor, and in his mid 70s began ski racing, competing in numerous masters championships in the USA and New Zealand. A series of concussions brought his competitive ski racing to an end seven years ago, but Jim is still an avid recreational skiier and instructor.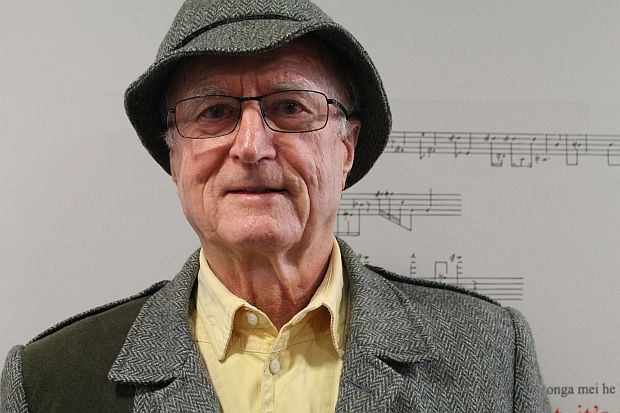 09:45 Pacific correspondent Mike Field             
10:05 British-American author, social critic, and University chancellor Bonnie Greer
Bonnie Greer is an author and award-winning playwright and has written more than a dozen radio plays, a short film, a documentary, two novels and a biography. She studied acting under David Mamet and has played Joan of Arc on the Paris stage. Ms Greer has lived in the United Kingdom since 1986, and was awarded an OBE in the Queen's Birthday Honours 2010 for her contribution to the arts. She is the Chancellor of Kingston University and deputy chair of the British Museum. She's also a prominent social critic and commentator, appearing on shows like the BBC's Question Time. Her new memoir is called A Parallel Life.
10:30 John McIntyre reviews new children's books
Awful Auntie by David Walliams, Harper Collins, ISBN 978-0-00-745361-0
Speed of Light by Joy Cowley, Gecko Press, ISBN 978-1-877579-93-6
Canterbury Quake by Desna Wallace, Scholastic, ISBN 978-1-77542-182-4
10:45 The Reading: 'My Brother's War' by David Hill
One brother has enlisted, the other is a conscientious objector. Both end up on the bloody battlefields of France (5 of 10, RNZ). Told by Simon Leary and Andrew Patterson.
11:05 Music reviewer Grant Smithies
This week, Grant Smithies rounds-up the five finalists for this year's APRA Silver Scroll, the only peer voted songwriting award in New Zealand, with the winner decided by over 10,000 fellow songwriters from the Australasian Performing Rights Association.
11:30 Sports commentator Alex Coogan-Reeves
Alex Coogan-Reeves is Radio New Zealand sports reporter.
11:45 The week that was
Comedians Te Radar and Irene Pink look back over the Week that Was.