Nine To Noon for Monday 15 September 2014
09:05 Glenn Greenwald on extent of GCSB mass surveillance
Glenn Greenwald is a constitutional and civil rights lawyer, turned blogger and journalist who spent several years investigating NSA wire tapping and was chosen by Edward Snowden to reveal NSA actions on a massive scale.
Mr Greenwald will release information on the Government Communications and Security Bureau's activities at an event hosted by the Internet Party founder Kim Dotcom in Auckland tonight.
09:30 Mana Party leader, Hone Harawira
Hone Harawira is the leader of the Mana Party.
09:45 Africa correspondent Debora Patta
10:05 The story of a teenager captured by rebels in Sierra Leone
A Wellington woman shares the harrowing story of her abduction as a teenager, by rebels during the civil war in Sierra Leone, and her eventual escape. Memuna Barnes was born in Liberia, but her family sought refuge in Sierra Leone when civil war tore through their country. Unfortunately when Memuna Barnes was 15, Sierra Leone was also in the grip of its own war and she was captured by rebels and held for three years.
Memuna Barnes now lives in Wellington where she is completing a Graduate Diploma in Management at Victoria University. She has written a book about her experiences, called Survived The Journey.
10:35 Book review: The Skeleton Road by Val McDermid
Reviewed by Graham Beattie. Published by Little, Brown  RRP$37.99
10:45 The Reading: 'My Brother's Keeper', by Donna Malane
Missing person's investigator Diane Rowe is interviewed by the police after the death of her client. (Part 5 of 12)
11:05 What issues are young votes exercised about?              
Megan Whelan is a Senior Producer with The Wireless. 
11:10 Political commentators Mike Williams and Matthew Hooton       
Just five days until the election.
11:30 Michael Barker from Barkers of Geraldine
Barkers of Geraldine is celebrating 45 years making jams, chutneys, condiments and syrups with a new non-alcoholic gluvine, and lower sugar jams (which can no longer be called jam!). 
Recipes: Mountain Moonshine mulled wine, Lemon Custard Bread and Butter Pudding and Grandma Constance Barkers's trifle.
11:45 Off the beaten track with Kennedy Warne - A gorge, a rock and a spit
Waioeka Gorge, Frog Rock, Weka Pass and Kaitorete Spit.
Gallery: A gorge, a rock and a spit.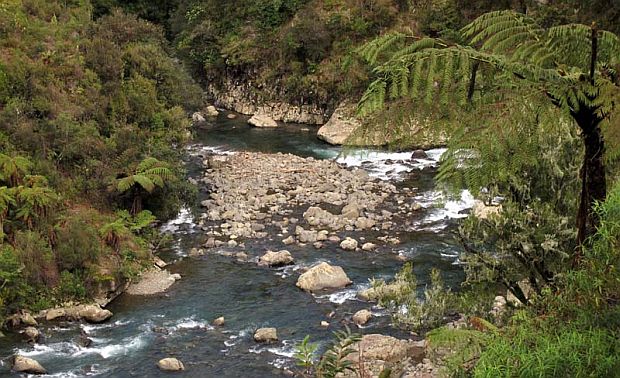 Waioeka Gorge