Nine To Noon for Tuesday 16 September 2014
09:05 Former GSCB head addresses Snowden claims about mass surveillance of New Zealanders
Former NSA contractor and now whistleblower, Edward Snowden, has claimed that New Zealanders' information was accessed by a mass surveillance tool the NSA shared with NZ's Government Communications Security Bureau and other Five Eyes partners, called XKeyscore. Training materials for the mass surveillance programme XKeyScore said it was the NSA's widest reaching intelligence system. It allows security officials to search vast databases of nearly everything a typical user does on the internet, including the content of emails, websites visited and searches, as well as metadata. A February 2008 presentation released by Edward Snowden said it was top secret to Five Eyes countries, including New Zealand, and a map showed New Zealand as one of the programme's locations. The Prime Minister John Key refuses to comment on XKeyscore at all, but he says there is not, and never has been, a cable access surveillance programme operating in New Zealand. Sir Bruce Ferguson was Director of the Goverment Communications Security Bureau between 2006 and 2010. He comments on Mr. Snowden's claims.
09:15 Election week interview with Internet Party's Laila Harre
Laila Harre is a former Cabinet Minister and Alliance Party leader, who has also recently worked for the Green Party. She became the leader of the Kim Dotcom founded Internet Party in May. The party is campaigning for this election along with the Hone Harawira-led Mana Party.
09:30 Election week interview with Green Party's Metiria Turei
The Green party has been on the rise in this election campaign - its current average polling of 12.8 percent is enough to bring 16 MPs into the Parliament.
The party's key policies include replacing the Emissions Trading Scheme with a Carbon Tax, increasing the minimum wage and a national lunch fund for decile 1 - 4 schools.
09:45 US correspondent Luiza Savage
10:05 Will Self: 'Shark' 
Shark is set in an experimental residential community in North West London run by anti-psychiatrist Zack Busner, a character who will be familiar to fans. As with Shark Self's subject matter often includes mental illness, illegal drugs and psychiatry. Will Self is the author of eleven novels, five collections of shorter fiction, three novellas and five collections of non-fiction writing. His work has been translated into 22 languages, and his novel Umbrella was shortlisted for the Man Booker Prize. His fiction is known for being satirical, grotesque, and fantastical, and is predominantly set within London.
10:30 Book review: 'Big Little Lies' by Liane Moriarty    
Reviewed by James Elliott. Published by Macmillan RRP$37.99
10:45 The Reading: 'My Brother's Keeper', by Donna Malane
Missing person's specialist Diane Rowe discovered her client Karen was murdered. Now with no chance of being paid, Diane wonders if she's pursuing the case just to avoid dealing with her own life.  (Part 6 of 12)
11:05 Business commentator Rod Oram
Rod Oram discusses the economic policies of the different parties ahead of the election.
11:30 Sell Up, Pack Up, Take Off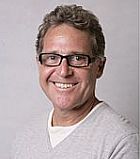 Sell Up, Pack Up and Take Off is  about moving overseas to live cheaply, to stretch out retirement savings and superannuation. Stephen Wyatt is an Australian economist and financial journalist who is making his retirement income stretch a lot further by spending time out of the lucky country and living in parts of South East Asia on a shoestring. Stephen Wyatt and his wife Colleen Ryan have a home near Byron Bay in New South Wales. They've planted a rainforest on their property, surf and write, but they also have lengthy stints living abroad. Their website, Planet Boomer, has a raft of ideas for an alternative way of living in your latter years.
11:45 Media commentator Gavin Ellis
Gavin Ellis argues that Kim Dotcom and Glenn Greenwald have captured the agenda and taken the media's attention away from traditional election issues.
Music played in this show
Artist: Nina Simone
Song: See-Line Woman
Comp: Simone
Album: Broadway Blues Ballads
Label: Verve
Broadcast Time: 09:41
Artist: Ryan Adams
Song: La Cienega Just Smiled
Comp: Adams
Album: Gold
Label: Lost Highway
Broadcast Time: 10:37
Artist: Sufjan Stevens
Song: Chicago
Comp: Sufjan Stevens
Album: Illinoise
Label: Spunk
Broadcast Time: 11:25