Nine To Noon for Thursday 4 September 2014
09:05 Can the country afford tax cuts?
John Shewan, Company director, member of the 2009 Tax Working Group, Adjunct Professor in Victoria University's School of Accounting and Commercial Law, former  chair of Pricewaterhouse Coopers; and Bill Rosenberg, economist with the Council of Trade Unions, weigh up the major parties' policies.
09:25 Why humans sometimes prefer to let robots be the boss
In manufacturing, advanced robotic technology has opened up the possibility of integrating highly autonomous mobile robots into human teams, in the factory setting where most of the work is currently done by humans. However, with this capability comes the issue of how to maximize both team efficiency and the happiness of human team members to work with robotic counterparts, without people feeling devalued. Matthew Gombolay is a PhD student at MIT's Computer Science and Artificial Intelligence Lab. He has performed experiments to find the sweet spot between robot control and human satisfaction in the workplace.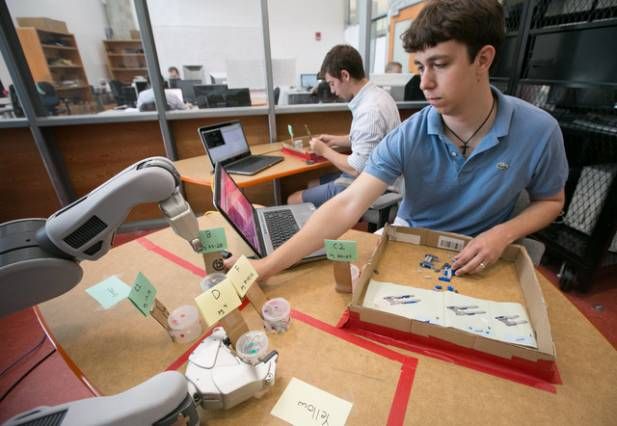 09:45 UK Correspondent, Dame Ann Leslie
10:05 Writer and adventurer Robert Twigger on the Nile River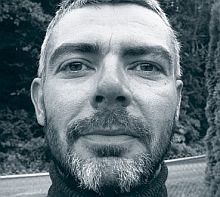 Robert Twigger, the author of Angry White Pyjamas and Big Snake, was born in 1964 and educated at Oxford, where he won the Newdigate Poetry Prize. In 1991 he went to Japan, studied traditional martial arts, and completed the course for the Tokyo riot police. In 1996 Twigger trained as a bullfighter in Spain, went looking for bona fide zombies in Haiti, and reported for the Daily Telegraph on chain gangs in Arizona. In 1997 he spent four months in Indonesia, attempting to capture the longest snake in the world. After many setbacks and adventures, his team succeeded in capturing a python twenty-six feet long – almost certainly a world record for a snake currently in captivity. His latest book, Red Nile – A Biography of the World's Greatest River, is published by Weidenfeld & Nicolson.
10:30 Book review: The Final Silence by Stuart Neville
Reviewed by Rae McGregor, Published by Harvill Secker, RRP$37.99
10:45 The Reading: 'Family Silver' by Steve Danby      
A shrewd retiree who has played the financial game all his life watches on as the less experienced are taken for a ride.
11:05 New technology commentator Erika Pearson
Erika Pearson discusses hacking the cloud and wired cows.

11:25 Parenting with Maggie Hamilton
Writer and researcher Maggie Hamilton writes books and for magazines; gives frequent talks and lectures to parents and educators; and is a keen observer of social trends. Her books include What's Happening to Our Girls? and Secret Girls' Business. Today she speaks to Kathryn Ryan about raising girls in the 21st century, offering parents practical, workable solutions to the challenges.
11:45 TV Review Lara Strongman 
Lara Strongman reviews Upper Middle Bogan and Yes Minister on Jones.
Music played in this show
Artist: The Beat
Song: Tears Of A Clown
Composer: Smokey Robinson
Album: n/a
Label: Disky
Broadcast time: 09:50am
Artist: The Musical Island Boys
Song: Hello My Baby
Composer: Howard / Emerson
Album: The Musical Island Boys
Label: Private
Broadcast time: 10:06am
Artist: Elvis Costello
Song: Walk Us Uptown
Composer: Elvis Costello
Album: Wise Up Ghost
Label: Bluenote
Broadcast time: 10:48am
Artist: The Webb Sisters
Song: Torches
Composer: Webb / Webb / Gates
Album: n/a
Label: Mercury
Broadcast time: 11:08am
Artist: Primal Scream
Song: Movin' On Up
Composer: Primal Scream
Album: n/a
Label: Columbia
Broadcast time: 11:25am