Nine To Noon for Wednesday 27 August 2014
09:05 A long-term truce is agreed in Gaza
Scott Anderson is the deputy director of UNRWA in Gaza.
09:30 The human Guinea-pigs deliberately exposed to atomic bomb explosions
Frank Walker – Australian journalist who has investigated the deliberate exposure of soldiers to British nuclear tests in Australia in the 1950's and 60's. 
09:45 Australia correspondent Peter Munro
10:05 Robin Hammond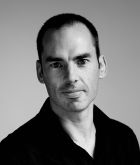 New Zealand-born human rights photographer Robin Hammond won photojournalism's equivalent of the Booker prize – The W Eugene Smith Memorial Fund Prize in humanitarian photography, last year. The award was for a two-year project called Condemned which documented living conditions of people with mental illness in many strife-torn African regions. He's also photographed life in Zimbabwe under Robert Mugabe; the plight of Roma in Italy, rising sea levels in Tuvalu, and the dark side of making Gap and Levi jeans. Robin Hammond lives in Paris, but is back in Wellington to give a public lecture at Massey University, from where he graduated. He's also a winner of the 2014 World Press Photo competition, and his work is part of that exhibition opening in Wellington on Friday 29 August.
Gallery: Robin Hammond
Information about Robin Hammond's Peter Turner Memorial Lecture.
10:35 Book review: A History of Crime: The Southern Double-Cross by Dinah Holman
Reviewed by Gail Pittaway, published by Ravensbourne Books Ltd, RRP$34.99
10:45 The Reading: All That Ends Starts Again by Rochelle Elliot    
A funny and reassuring tale about a Man, a dog, a goat and the cycle of life. (Part 2 of 3)      
11:05 Marty Duda's artist of the week is Wagons
Mebourne-based band Wagons is led by charismatic front man Henry Wagons. Since their first album release back in 2002, the band has been producing their own brand of American country-rock featuring elements of Johnny Cash, Bruce Springsteen and Willie Nelson along with a dose of Nick Cave. That Nick Cave comparison comes even more into focus on their newest album, Acid Rain & Sugar Cane, which was produced by former Bad Seed Mick Harvey, who also plays on the album. The band is known for their unhinged and very entertaining live performances and New Zealanders will get an opportunity to experience the band live this coming weekend as they play two shows in the Auckland area.
Tracks:
1. Man Sold – Wagons taken from 2004 album, "Draw Blood" (Spunk)
2  Drive All Night Til Dawn – Wagons taken from 2009 album, "The Rise & Fall Of Goodtown" (Spunk) 
3. I Still Can't Find Her – Henry Wagons feat. Robert Forster taken from 2012 EP, "Expecting Company?" (Spunk)
4. Talk To Her – Wagons taken from 2014 album, "Acid Rain & Sugar Cane" (Spunk)
11:30 Legal commentator Peter Boshier
Law Commissioner and former Chief Family Court Judge Peter Boshier discusses the issue of whether past convictions should be published.
11:45 Arts commentator Courtney Johnston
Internet memes, new art entries on New Zealand's online encyclopedia, and Te Papa's latest edition of its art collection display.
Links:
Creative and Intellectual Life - Te Ara
Statue selfies are the next great internet art trend - ArtNet.com
WTF Renaissance on Twitter
Gallery: Tweets by @WTFRenaissance
14 museums with stunning Instagram accounts - Mashable.com
Nga Toi, Te Papa's permanent art collection exhibition
Music played in this show
Artist: Liam Finn
Song: Chase the Season
Composer: Finn
Album: FOMO
Label: Liberation
Time: 9:25
Artist: Barnaby Weir
Song: I'm Coming Home
Composer: Weir
Album: Tarot Card Rock
Label: EMI
Time: 10:44