Nine To Noon for Tuesday 26 August 2014
09:05 Advocates concerned about long-term mentally disabled inmates
The case of a man who's been in detention in New Zealand for 45 years is going to the United Nations. The man, now aged 58, has a severe intellectual disability. He was first detained on sex offences when he was 13. His lawyer has lodged an objection with the United Nations Working Group on Arbitrary Detention. Disability Advocate Colin Burgering has been working with the inmate for eight years.
09:20 Are new international laws needed for commercial surrogacy?
The Hague is grappling with the drafting of new international conventions around commercial surrogacy, which it describes as a booming global business.
Otago University Dean of Law, Mark Henaghan.
09:30 "Planet Key" parody creators head to High Court
Kensington Swan partner and public law specialist Hayden Wilson.
09:45 US correspondent Jack Hitt
10:05 Bestselling author of "Wild", Cheryl Strayed
American writer Cheryl Strayed's memoir, about hiking 1,700 kilometres up the Pacific Crest Trail in the aftermath of her mother's sudden death, became a New York Times bestseller. A movie version of the book is to be released later this year, starring Reece Witherspoon.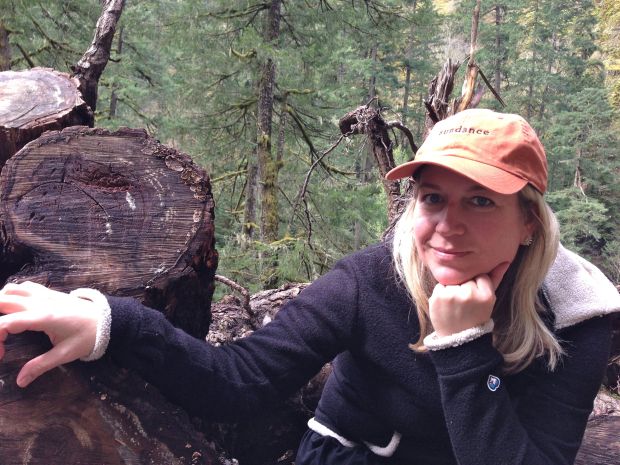 Cheryl Strayed, photo by Carver Lindstrom
10:35 Book review: Colorless Tsukuru Tazaki and His Years of Pilgrimage by Haruki Murakami
Reviewed by Phil Vine, published by Harvill Secker, RRP$45.00
10:45 The Reading: All That Ends Starts Again by Rochelle Elliot    
A funny and reassuring tale about a Man, a dog, a goat and the cycle of life. (Part 1 of 3)       
11:05 Business commentator Rod Oram
Business commentator Rod Oram discusses the key economic policy issues of affordable housing.
11:20 Community organisers trying to tackle homelessness
Auckland businessman, James Crow, and Christchurch community organiser, Amy Burke, talk about their approaches to homelessness in their cities. James' organisation, Gimme Shelter, is trying to get agencies involved in a survey tool that would gather more information than was previously known about homeless people, and connect them with the agencies whose help they most need. Amy Burke, who was helping homeless people on an ad hoc basis in Christchurch, has given up her job to try and better provide frontline services full-time, but is facing a huge demand in the city.
11:45 Media commentator Gavin Ellis
Media commentator Gavin Ellis looks at how the latest circulation figures spell bad news for Fairfax metros; and media coverage of celebrity deaths.
Music played in this show
Artist: Eleni Mandell
Song: Like Dreamers Do
Composer: Mandell
Album: Let's Fly a Kite
Label: Promo Fly
Time: 9:35
Artist: Claud Rains
Song: You Say
Composer: Hewitt
Album: Claude Rains
Label: Private
Time: 11:05