Nine To Noon for Thursday 12 June 2014
09:05 Mobile dental clinics pulled out of service amid fears of toxic exposure
Mobile dental clinics around the country have been pulled from service for testing after high levels of formaldehyde were found in some Canterbury Clinics.  
The clinics provide dental care for tens of thousands of primary school children around New Zealand. The Canterbury District Health Board conducted tests and found formaldehyde levels three times national health standards. It then alerted other DHB's around the country which have begun their own testing, and several have followed suit by taking mobile clinics out of service.
Janice Gemmel is the organiser for the National Union of Public Employees - NUPE - which represents many Canterbury dental staff.
09:20 The Reserve Bank puts benchmark interest rates up to 3.25 per cent
Economics Correspondent Patrick O'Meara speaks to us from the Reserve Bank where the Governor has indicated whether more rates rises are on the cards.
09:30 Sporting and political tensions in Brazil on eve of football World Cup
Jules Boykoff is an associate professor of political science at Pacific University in Oregon, writes extensively about the politics of the Olympics, and is a former professional football player who represented the US Olympic team in international competition. He is the author of a piece for the Guardian titled, "Why you should root for the World Cup protesters"
Vincent Bevins is the Brazil correspondent for the LA Times and writer of the blog From Brazil. He is based in Sao Paulo, and contributes to a number of international publications, including the Financial Times and the Guardian.
09:45 UK correspondent Dame Ann Leslie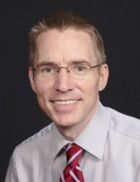 10:05 Jason Padgett, who became mathematical genius after a vicious assault
Jason Padgett (right) has acquired savant syndrome – he became a mathematical genius after a vicious assault 12 years ago. Prior to being brutally attacked he had no aptitude for maths, but when he recovered from his injuries he began seeing the world very differently and drew what he was seeing. A physicist saw his drawings and helped him get traditional mathematics training to be able to describe in equations the complex geometry of his drawings. Jason Padgett's book is Struck by Genius: How a Brain Injury Made Me a Mathematical Marvel.

720 Pi Half Rainbow by Jason Padgett. Image courtesy of the artist.
10:30 Book Review: Fourth of July Creek by Smith Henderson
Reviewed by Gail Pittaway, published by William Heinemann, RRP$36.99
10:45 The Reading: Waiting for Einstein by Nigel Cox
A love triangle and mid-relationship disappointments precipitate a violent split between long-term friends Peter and Ralph. (Part 8 of 12).
11:05 New Technology commentator Erika Pearson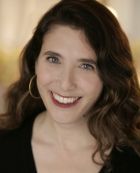 11:20 Is modern parenthood all joy and no fun? - New York writer Jennifer Senior
Jennifer Senior (right) penned an article four years ago titled, 'Why Parents Hate Parenting' ... it caused a bit of a stir for suggesting that some parents are not totally enamoured with taking care of their children. She has since written a book, delving deeper into the topic, called All Joy and No Fun - (The Paradox of Modern Parenthood). It looks at the effect children can have on their parents lives, the adjustments that need to be made in so many areas – including work, hobbies, friendship and time management. Jennifer Senior is a contributing editor at New York magazine.
11:45 Film review with Dan Slevin
Dan reviews new releases Edge Of Tomorrow, The Fault in Our Stars, Fantail and Joy and No Fun.
Music played in this show
Artist:  Eleni Mandell
Song: Like Dreamers Do
Composer: Mandell
Album: Let's Fly a Kite
Label: Yep Roc
Time: 9:20
Artist: Madeleine Peyroux
Song: Changing All Those Changes
Composer: Holly
Album: The Blue Room
Label: Emarcy
Time: 10:05
Artist: Grace Jones
Song: I've Seen that Face Before
Composer: Piazzolla/Reynolds/Wilkey/Delon
Album: Night Clubbing
Label: Universal
Time: 10:40
Artist: Elis Regina
Song: Roda
Composer: Regina
Album: Bosa Nova
Label: Soul Jazz
Time: 11:05