Nine To Noon for Thursday 5 June 2014
09:05 Danica Weeks - the wife of Paul Weeks - one two New Zealanders on board flight MH370
Danica Weeks says it has been a constant battle to get information from Malaysian Airlines, but she is determined to find out what happened to the missing plane, for the sake of her children. She says it was devastating to hear last week that the `ping' sounds believed to have come from the missing plane's black box, were now unlikely to have come from the plane.
MH370 has now been missing for almost three months.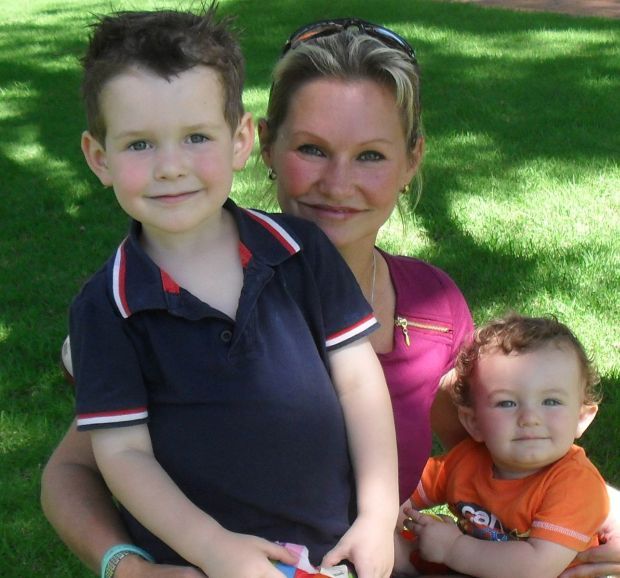 Lincoln, Danica and Jack Weeks.
09:30 Changing and strengthening the brain - neuroscientist, Rafi Feuerstein
The Feuerstein method was founded more than 50 years ago by Rafi's father, Israeli Professor Reuven Feuerstein - a clinical, developmental and cognitive psychologist, whose groundbreaking work demonstrated that intelligence is not fixed but modifiable....that the brain can be changed.
Rafi Feuerstein is based at Israel's Feuerstein Institute - and is coming to New Zealand next week to share his five decades of experience and research in neuroscience. Details of the presentations are on the New Zealand Feuerstein Institute website.
09:45 UK correspondent Jon Dennis
10:05 Fletcher Construction admits it has sealed and painted over ceilings containing asbestos in Christchurch
Fletcher's Chief Executive, Graham Darlow had previously insisted that encapsulation has never happened - but now the company says that is not correct.
RNZ reporter Laura Bootham.
10:15 Jazz legend, Gary Burton
Six time grammy award winning American jazz vibraphonist, Gary Burton has spent more than four decades at the forefront of jazz, alongside and with luminaries such as Pat Metheny, Keith Jarrett and tango legend Astor Piazzolla. He is in New Zealand to play at the Wellington Jazz Festival
10:30 Book review: Swimming in the Dark by Paddy Richardson
Reviewed by Carole Beu, published by Upstart Press
10:45 The Reading: Waiting for Einstein by Nigel Cox
A love triangle and mid-relationship disappointments precipitate a violent split between long-term friends Peter and Ralph. (Part 3 of 12)
11:05 New Technology with Sarah Putt
Apple endorses DuckDuckGo and challenges SnapChat at its World Developer Conference this week (a few other announcements but I like these ones the best)
Changing of the guard at TUANZ – what will a new CEO mean for NZ telco users?
Malware GameOver Zeus and ransomware Cryptolocker disabled by US Justice Department - InternetNZ provides advice
11:25 Parenting commentator: Sarb Johal
Mindful parenting and how not to fly off the handle with children in stressful situations
11:45 TV review with Lara Strongman
Richard Dawkins's Sex Death & The Meaning of Life documentary series on Sky's BBC Knowledge and Breathless - the new TV One, medical drama set in 1961 
Music played in this show
Artist: Gary Burton & Chick Corea
Song: Hothouse
Composer:  Dameron
Album: Hot House
Label: Concord
Time: 10:15
Artist: Astrud Gilberto and Stan Getz
Song: The Girl from Ipanema
Composer: Jobi/DeMoraes/Gimbel
Album: Compact Jazz
Label: Verve
Time: 11:20