Six-time Grammy award-winning American jazz vibraphonist, Gary Burton, is in New Zealand for the Wellington Jazz Festival.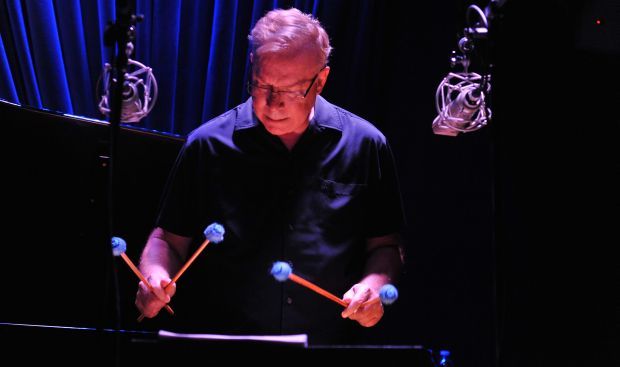 Gary Burton has spent more than five decades at the forefront of jazz, alongside and with luminaries such as Pat Metheny, Keith Jarrett and tango legend Astor Piazzolla.
He grew up in Indiana and began playing the marimba aged six, then went on to play the vibraphone.
Gary Burton is known for pioneering the fusion of jazz and rock, even blending jazz and country.  He's also known for innovating by adopting the use of additional mallets – instead of the two traditionally used on the vibraphone.
He was an influential, long-serving educator at Berklee College of Music in Boston, inspiring generations of younger jazz musicians.
Now 71, Gary Burton is continuing his decades long collaboration with 72 year old pianist Chick Corea – the pair are in New Zealand for the Wellington Jazz Festival.
Video
Gary Burton delivers a masterful rendition of 'O Grande Amour' for NPR's KPLU station.
Listen to the interview