Nine To Noon for Wednesday 17 August 2011
09:05 What will happen to schools refusing National Standards?
Primary schools that are refusing to introduce national standards say officials are ratcheting up the pressure on them to comply. About 200 so-called rebel schools are believed to have deliberately defied the requirements, out of a total 300 schools that have failed to comply.
Keri Milne-Ihimaera, Principal of Moerewa School in Northland, which has refused to implement National Standards; Frances Nelson, Prinicipal of Fairburn School in Otahuhu and former president of the primary teachers' union NZEI; and Ernie Buutveld, immediate past president of the Principals Federation.
09:30 Companies and leadership
Business academic Mike Pratt is a consultant to companies on leadership and performance development; he is a professor of leadership and sustainablity at Waikato University.
09:45 Australia correspondent Ray Moynihan
10:05 Glenn Carle: Retired CIA agent
Glenn Carle was employed in the Clandestine Services of the CIA for 23 years. His memoir, The Interrogator, details his involvement in the case of a supposed al Qaeda captive who was secretly interrogated and tortured at a "black site" prison.
10:35 Book Review with Sonja de Freiz
The Circus of Ghosts by Barbara Ewing
Hodder & Stoughton
10:45 Book Reading: The Angel's Cut by Elizabeth Knox
A 15 part series narrated by Jacob Rajan
The angel Xas returns in this sequel to the international bestseller, The Vintner's Luck. Into a world of movie lots and speakeasies (L.A. 1929) comes Xas, stunt flier and wingless angel, still nursing his broken heart, and determined only to go on living in the air.
11:05 Music review with Marty Duda
Britpop pioneers Suede. The band has reunited and is touring again and their entire catalogue has just been reissued with each of their five albums getting the Deluxe Edition treatment.
1. Animal Nitrate (3:26) - Suede taken from 1993 album "Suede" (Nude)
2. The Wild Ones (4:50) - Suede taken from 1994 album "Dog Man Star" (Nude)
3. Trash (4:05) - Suede taken from 1996 album "Coming Up" (Nude)
4. Electricity (4:39) - Suede taken from 1999 album "Head Music" (Nude)
Early demo called Just A Girl on Marty's website, www.13thfloor.co.nz.
11:30 Legal commentator John Edwards discusses child abuse paper / agency sharing
11:45 Arts commentator Courtney Johnston
From September 10, Len Lye will fill New Plymouth's Govett-Brewster Art Gallery in the largest exhibition of his work ever presented in New Zealand.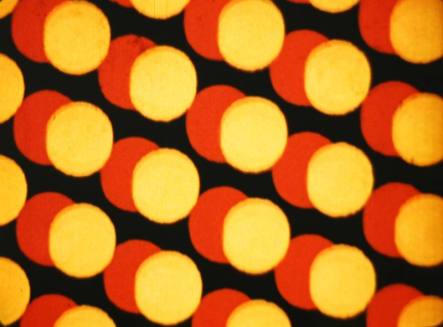 Len Lye, All Souls Carnival 1957 (film still). Courtesy Len Lye Foundation, New Zealand Film Archive and Govett-Brewster Art Gallery.
Len Lye films:
Rhythm
Free Radicals
Swinging the Lambeth Walk
Colour Flight
A Colour Box
Trade Tattoo