Nights for Monday 16 February 2015
7:15 The Loss Of Love Literaturally
If romance fiction is still popular with readers, why does it struggle to attract serious literary acclaim – with Vassiliki Veros, part-time librarian and PhD student at the University of Technology Sydney.
7:35 Upbeat
8:10 Windows on the World
International public radio documentaries - visit the Windows on the World web page to find links to these documentaries.
8:40 Pundit - Don Otter on Food Technology
What it takes to make what we eat, with honorary associate Prof. Don Otter from University of Auckland's School of Chemical Sciences... what is food science/technology?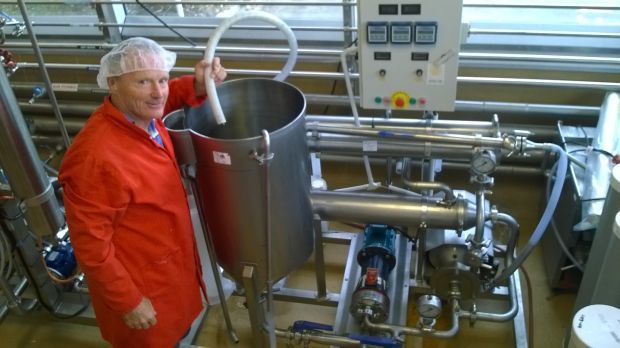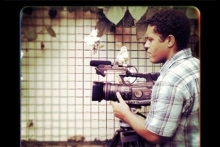 9:10 Solomon Islands News
Introducing Radio New Zealand International journalist Koroi Hawkins, who joins us from the sunny Solomon Islands.
Pictured: Koroi Hawkins learning film techniques during a three week intensive training at the Pacific International Film Festival in Tahiti in 2014.
9:30 Insight
10:00 Late Edition
A review of the news from Morning Report, Nine to Noon, Afternoons and Checkpoint. Also hear the latest news from around the Pacific on Radio New Zealand International's Dateline Pacific.
11:06 Beale Street Caravan
Guitar god Alvin Youngblood Hart with his Mighty Muscle Theory band feature on Beale Street Caravan.
Alvin is no slouch, as well as touring with his band, in the last ten years he's worked on the film Black Snake Moan as a guitar tutor, and recorded a duet with the film's female lead Christina Ricci for the soundtrack. Also he had an acting part as a juke joint musician in The Great Debaters.
He toured with Ruthie Foster and Rock 'n' Roll legend Bo Diddley, and recently he's become involved in education as a member of the Thelonius Monk Institute Of Jazz.. Busy boy!
Also on the show are a couple of tracks from William Bell and Tony Green from the Stax To The Max Fest, and another instalment of American Studios: The Memphis Hit Factory.