Nights for Tuesday 18 November 2014
7:10 Our Own Odysseys - Connecting Flights
After completing her Bachelor of Aviation Management and securing a J1 working visa for the States, Amber Brierly took off for Arizona to gain experience in aircraft management.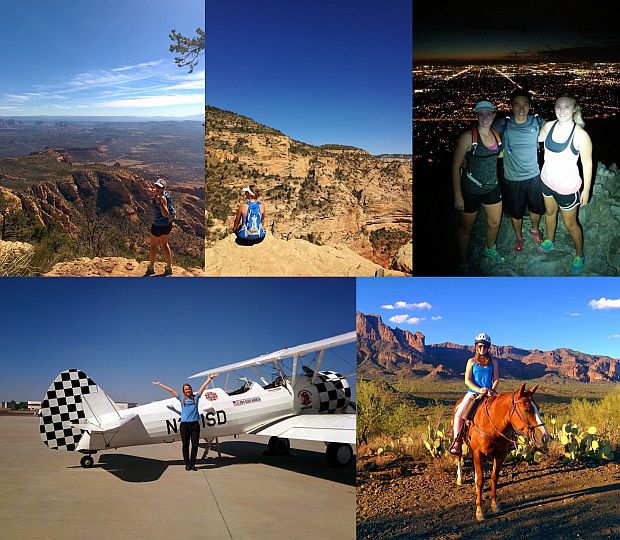 7:30 The Sampler
A weekly review and analysis of new CD releases.
8:10 Windows on the World
International public radio documentaries - visit the Windows on the World web page to find links to these documentaries.
8:40 Global Neighbours - Denmark
Reporting from the capital of the Scandinavian island nation of Denmark, pop. 5,580,413 (est. 2012), Kiwi-born Claire Clausen is a Copenhagen Post correspondent.
Danish farmers are suffering; Russia is flexing its muscles in the north; Denmark has accepted 20,000 asylum seekers, which is causing issues; Danish wine producers had a good year; and Christmas celebrations have begun - once daylight saving stops, the lights go up, and ducks begin to experience extreme and justified paranoia.
9:06 Smart Talk at the Auckland Museum
Politics, history and immigrant experience are powerful influences on the development of Pacific music and Pacific musicians, according to a panel discussion recorded at the Auckland Museum. Chaired by Oscar Kightley the smart talkers include the "godfather" of New Zealand Hip Hop Danny "Brotha D" Leaosavai'i from Dawn Raid Entertainment, acclaimed songstress Annie Crummer, and activist and reggae artist Tigilau Ness.
10:00 Late Edition
A review of the news from Morning Report, Nine to Noon, Afternoons and Checkpoint. Also hear the latest news from around the Pacific on Radio New Zealand International's Dateline Pacific.
11:06 Global Village
(8 of 13, KMUW)