Nights for Monday 6 October 2014
7:15 Sports Correspondent - United Kingdom
BBC sports journalist Russell Fuller keeps the score court-side. Europe beats the USA in the Ryder Cup at Gleneagles in Scotland, the introduction of the Rooney Rule in the Football League, and the latest from the Premier League.
7:30 Insight
8:10 Windows on the World
International public radio documentaries - visit the Windows on the World web page to find links to these documentaries.
8:40 Pundit - Military Strategies
Author of the recently published New Zealand and the First World War 1914-1919, historian Damien Fenton on the wherewithal of war – the First Battle of Ypres (11 October - 22 November 1914).
9:10 The Daring Dumont D'urville
The curious French explorer Jules Sébastien César Dumont d'Urville (1790-1842), who made huge contributions to the exploration of the Pacific as well as to the ethnography and natural history of Australia and New Zealand, with historian Prof. Edward Duyker whose recently published biography is Dumont d'Urville: Explorer & Polymath.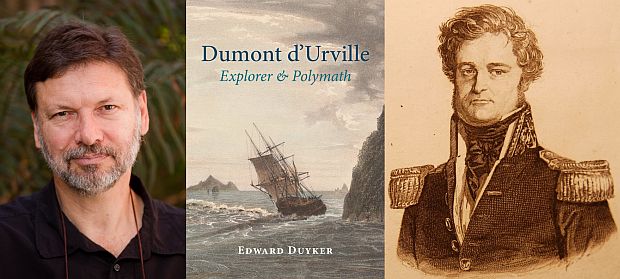 10:00 Late Edition
A review of the news from Morning Report, Nine to Noon, Afternoons and Checkpoint. Also hear the latest news from around the Pacific on Radio New Zealand International's Dateline Pacific.
11:06 Beale Street Caravan
David Knowles introduces the Memphis-based radio show with an international reputation for its location recordings of blues musicians live in concert (12 of 13, BSC)