Nights for Monday 9 September 2013
7:15 Sport: Cyclocross
Cyclocross, CX, CCX, cyclo-X or 'cross' is a form of bicycle racing - the sight of competitors struggling up a muddy slope with bicycles on their shoulders is the classic image of the sport. We speak to a NZ competitor who is a favourite in Belgium, Alex Revell.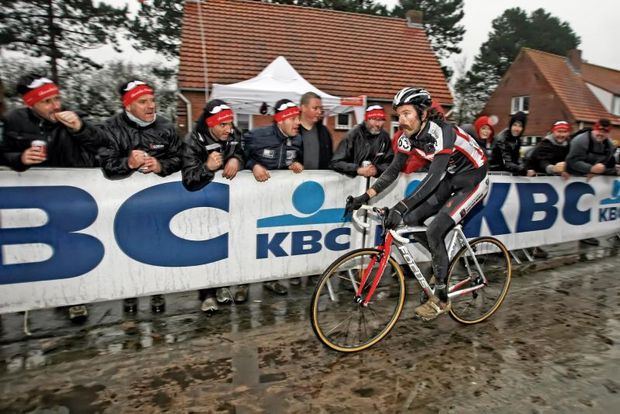 7:30 Insight
8:15 Windows on the World
International public radio documentaries - visit the Windows on the World web page to find links to these documentaries.
8:40 Pundit - Feminism: defining and defending equality for women
Feminist blogger Deborah Russell on the (compulsory) sexualisation of young women and the way that they are damned if they do, and damned if they don't.
Link: Deborah Russell's blog
9:10 Metalising Hydrogen
Theorist Ronald Cohen from the Carnegie Institution for Science's Geophysical Laboratory is trying to better understand one of the most common components of the universe - the one electron per atom chemical element, Hydrogen (H) - and why it would be interesting if this element could transform into a metallic state.
Link: How does hydrogen metallize?
10:00 Late Edition
A review of the news from Morning Report, Nine to Noon, Afternoons and Checkpoint. Also hear the latest news from around the Pacific on Radio New Zealand International's Dateline Pacific.
11:06 Beale Street Caravan
Live performances drawn from concerts recorded in the US for The Blues Foundation who are based in Memphis Tennessee. Tonight, hear singer and pianist Eden Brent play boogie-woogie, backed by an all-star line-up of Memphis musos at The Levitt Shell. Then it's on to the Legendary Rhythm and Blues Cruise for Tab Benoit with his southern-fried gumbo of swamp-blues, rock and roll, and a soupcon of country.