Nights for Tuesday 3 September 2013
7:10 Our Own Odysseys - Spanish Cuisine
Tasting the traditions of Spain... Since moving to Madrid with his Spanish wife, James Blick has celebrated the annual pig slaughter, and being a man, was selected to eat the best of Basque cooking.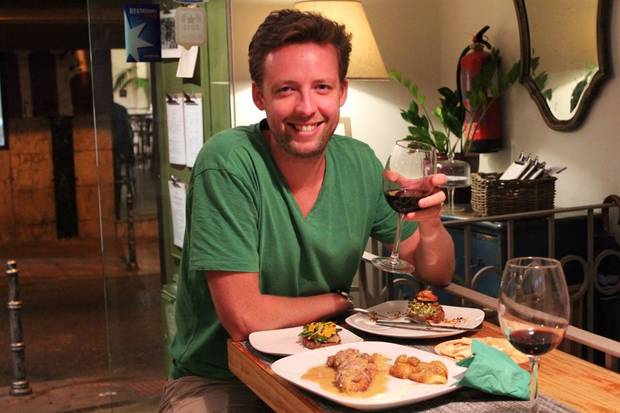 7:30 The Sampler
A weekly review and analysis of new CD releases.
8:15 Windows on the World
International public radio documentaries - visit the Windows on the World web page to find links to these documentaries.
8:40 Global Neighbours - India
Our correspondent in India, Bangalore-based Shoba Narayan, reports on another gang-rape – this time in Mumbai; the Indian rupee in free-fall; and the colourful celebrations held for Krishna's birthday.
9:06 The Tuesday Feature: Is the Auckland Supercity Working?
Simon Mercep anchors a special panel discussion exploring the success of Auckland's local body reforms, including the results of new research conducted by AUT (RNZ)
10:00 Late Edition
A review of the news from Morning Report, Nine to Noon, Afternoons and Checkpoint. Also hear the latest news from around the Pacific on Radio New Zealand International's Dateline Pacific.
11:06 The Putumayo World Music Hour - Brazil
Hosted by Rosalie Howarth, The Putumayo World Music Hour is an internationally syndicated radio show that takes listeners on a weekly journey through the music of many different cultures around the world.
We travel to Brazil for the sensual sounds of samba and bossa nova fused with electronica and neo-soul as well as in their more classical forms.