Nights for Tuesday 2 July 2013
7:10 Our Own Odysseys - Downhill Skateboarder
Wellington skateboarder Andrew Mackay recently competed in his first Downhill World Cup, on Mount Panorama in Bathurst.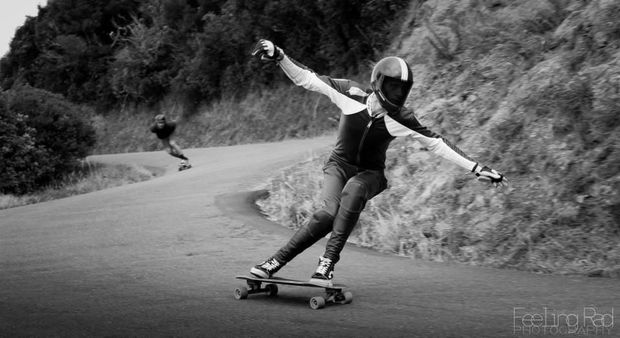 Andrew Mackay - Downhill Skateboarder.
7:30 The Sampler
A weekly review and analysis of new CD releases.
8:15 Windows on the World
International public radio documentaries - visit the Windows on the World web page to find links to these documentaries.
8:40 Global Neighbours - Russia
Neil McGowan is our Moscow-based expert on life in Russia. Right now it's the Russian summer, and the cities have emptied as people take to their dachas or the beaches of the Black Sea.
9:06 The Tuesday Feature - Africa Rising: Who Benefits?
Once dubbed 'the hopeless continent', Africa is now home to six of the world's ten fastest-growing economies. But African economic growth has come with inequality. Nkem Ifejika & Will Ross host a discussion exploring growth in Nigeria and how it fits the perception of Africa rising.
See the BBC website for this programme
10 pm Late Edition
A review of the news from Morning Report, Nine to Noon, Afternoons and Checkpoint. Also hear the latest news from around the Pacific on Radio New Zealand International's Dateline Pacific.
11:06 Global Village with Chris Heim
An eclectic, world music-based show featuring the latest and best in world music new releases and classics along with a wide variety of artists and selections from other genres that have influences from around the world.  (KMUW)