Music 101 for Saturday 6 December 2014
7:30 PM.Ice Cube embraces his inner officer, Tesla coil music and Kane Strang live in concert. Read more Audio
2-3pm
Ice Cube (Cube meets Cubey)
Ice Cube was a member of seminal 80s gangster rap group NWA, and has gone on to a successful solo music career alongside producing, writing and starring in many hit movies. He's also one of the featured acts at Ragamuffin 2014. Ice Cube talks with Saturday Morning producer and long-time hip hop fan Mark Cubey about his intertwined careers and love of sport.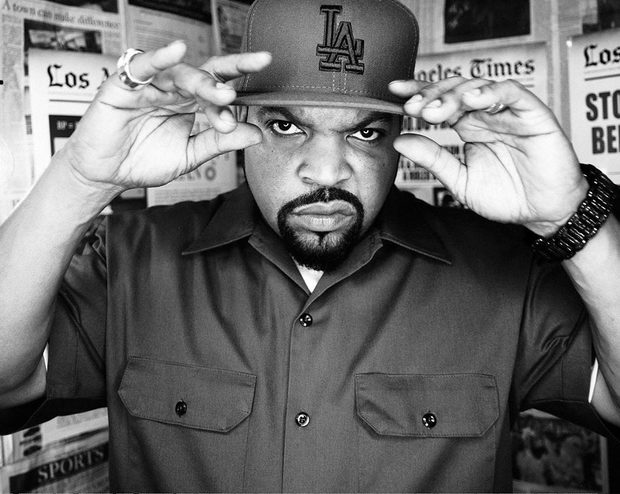 Ice Cube / Photo courtesy of Raggamuffin
The Sampler: TV On The Radio - Seeds
Nick Bollinger listens to the sonic daring and pop ambitions of TV On The Radio's latest record, Seeds.
Tesla Coil Music
Melody Thomas reports on the strange sights and sounds coming from Victoria University of Wellington, where she finds three musical Tesla Coils, a robotic backing band, and some very clever people making magic happen behind the scenes.
3-4pm
Dictaphone Blues- Mufti Day
Dictaphone Blues' Edward Castelow wrote, recorded and mixed almost every instrument on his new album, Mufti Day. He also developed a sound which blended vintage analog gear with modern mixing equipment. Castelow chats with Anthonie Tonnon.
Kane Strang Live at the Roseneath Long Hall
Heavy-hearted Dunedin singer songwriter Kane Strang, recorded live at his debut Wellington show.
Anatomy of a Song: Opiuo- 'Quack Fat'
RDU's Spanky Moore gets inside contemporary New Zealand hit tunes - this week it's Opiuo's 'Quack Fat'.
Gig Guide
4-5pm
The Secret Life of Music Royalties
Recently Iggy Pop delivered a lecture on BBC Radio called 'Free Music in a Capitalist Society', in which he lambasted record companies for screwing musicians into penury. If the "computer Putins" had their way, he argued, he'd be tending bars between sets to support himself. Julie Hill looks into music royalties in New Zealand: who gets how much and for what, where the money's coming from and what are the alternatives.
Natural Music Festival, Brisbane
The Natural Music Festival is the largest 100% New Zealand music affair outside of New Zealand. This year saw a reunited Scribe and P-Money, Dave Dobbyn, Shapeshifter and Anika Moa play to ex-pat music lovers in Perth and Brisbane. Nights producer Robyn Rockgirl Walker checked out the Brisbane edition, on a mission to unearth even one Australian among the Brisbane-based Kiwi crowd.

The crowds gather for the Natural Music Festival, Brisbane / Photo by Robyn Walker
Music played in this show
Artist: Grandmaster Flash & The Furious Five
Song: The Message INST
Composer:  Grandmaster Flash & The Furious Five
Album:  The Message
Label: Sugar Hill
Artist: Chronixx
Song: Capture Land
Composer: Chronix
Album: Dread and Terrible
Label: Chronixx