Music 101 for Saturday 13 December 2014
7:30 PM.Inside the Red Bull Music Academy Tokyo, RZA's vision for A Better Tomorrow and the Gothic folk of Nadia Reid. Read more Audio
2-3pm
RZA - Wu-Tang Clan
More than 20 years have passed since Wu-Tang Clan released Enter the Wu-Tang (36 Chambers), but their grimy, game-changing debut still resonates today. Wu-Tang's de-facto leader RZA talks to Emma Smith about the ups and downs of pulling the clan back together, and why their latest album A Better Tomorrow may be their last.

Wu-Tang Clan [L-R Cappadonna, Masta Killa, GZA, RZA, Raekwon, U-God, Inspectah Deck, Ghostface Killah, Method Man] / Photo by Jonathan Weiner
Red Bull Music Academy: Tokyo
For the last 16 years, the world-travelling Red Bull Music Academy has served as a wellspring of inspiration and rite of passage for countless emerging musicians from across the globe. Late last month Martyn Pepperell attended the academy, held this year in Tokyo's storied Shibuya district. He walks us through a day in the life of the academy, speaking with participants and staff along the way.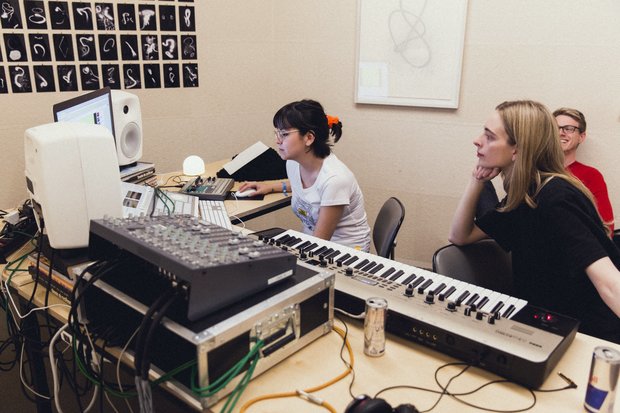 Red Bull Music Academy Tokyo participants Valesuchi and Chelsea Jade in studio / Photo courtesy of RBMA
3-4pm
Lonnie Holley
From Birmingham, Alabama, Lonnie Holley is a self-taught visual artist and musician. In his 64 years, Holley has overcome grinding poverty to pursue his art, and now his idiosyncratic improvised music is being championed by a growing legion of musicians, fans and critics. Midway through a North American tour with Daniel Lanois, Trevor Reekie tracks down Holley and his manager Matt Arnett.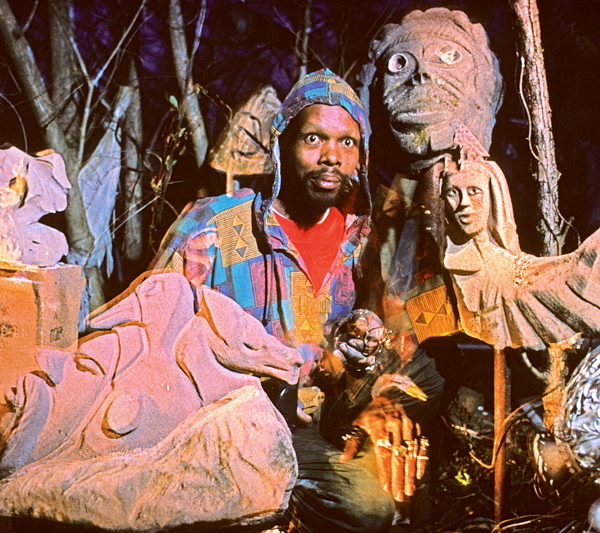 Lonnie Holley / Photo courtesy of Dust-to-Digital
Anatomy Of A Song – Flip Grater, 'I'm Already Gone'
RDU's Spanky Moore gets inside contemporary New Zealand hit tunes – this week he dissects Flip Grater's 'I'm Already Gone'.
Nadia Reid
We speak to Port Chalmers born singer-songwriter Nadia Reid, who has just released her debut album Listen To Formation, Look For The Signs.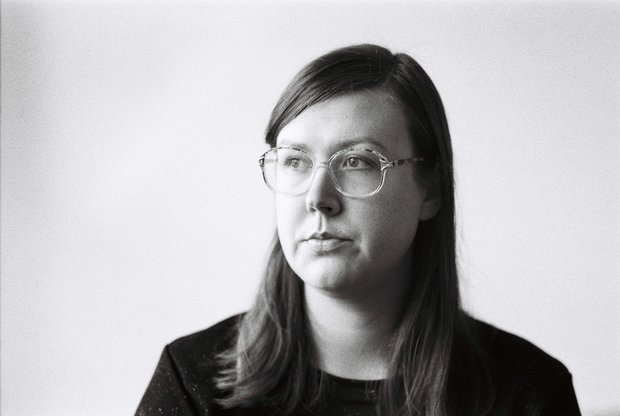 Nadia Reid
Gig Guide
4-5pm
The Secret Life of Instrument Repair
Like most musicians, The Phoenix Foundation's Samuel Scott has a lot of broken musical equipment. Getting vintage gear fixed (or more broken) can be a long, confusing, heart-breaking journey into the homes of part-time electronics nerds and soldering geniuses.
What drives these boffins to work on rusty old amps, complicated German microphones and unfathomable 70s synthesisers? What do they do? And who is the mysterious 'Ampstig'? Samuel Scott investigates the secret world of instrument repair.

Ben Fulton, an Amplifier repairer, guitarist, and pedal maker
Julian Temple Band
After touring his fourth album, Upsidedownbackwards, through his native California in 2013, Julian Temple and his family left their beachside home in Dunedin to try living in the USA.
Now based in Dunedin again, Anthonie Tonnon asks Julian Temple what brought him back.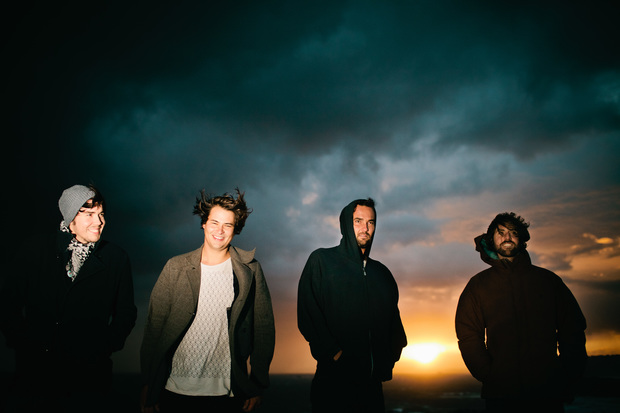 Julian Temple Band [L-R Paul McMillan, Alex Vaastra, Julian Temple, Paul McLennan-Kissel / Photo by Chris Garden
Music played in this show
2-3pm
Artist: Wu Tang Clan
Song: C.R.E.A.M
Composer: Wu Tang Clan
Album: Enter The Wu Tang (36 Chambers)
Label: Loud/ RCA
Artist: Wu-tang Clan
Song: Wu-tang Clan Ain't…, Protect Ya Neck., Shame on a nuh
Composer: Wu-tang Clan
Album: Enter The Wu Tang (36 Chambers)
Label: RCA/ Loud
Artist: RZA and The Black Keys
Song: The Baddest Man Alive
Composer: RZA/ Black Keys
Album: The Man With the Iron Fists OST
Label: Soul Temple
Artist: Wu-tang Clan
Song: Ruckus in B minor, Crushed Ego,  A Better Tomorrow
Composer: Wu-tang Clan
Album: A Better Tomorrow
Label: Warner
Artist: Joey Bada$$
Song: Big Dusty
Composer: Bada$$
Album: B4 DA $$
Label: Pro Era
Introducing: Mzwètwo
Artist: Mzwètwo
Song: Don't Think Twice
Composer: Ngubane
Album: Single
Label: Self-Released
Artist: Flying Lotus
Song: Turkey Dog Coma
Composer: Steven Ellison
Album: You're Dead!
Label: Warp
A Day in the Life of Red Bull Music Academy, Tokyo
Artist: Hitoshi Sakimoto
Song: Waltz of Meditation
Composer: H.Sakimoto
Album: Magical Chase OST
Label: Palsoft

Artist: Fatima Al Qadiri
Song: Shanghai Freeway
Composer: F.Qadiri
Album: Asiatisch
Label: Hyperdub

Artist: Kadhja Bonet
Song: Tears For Lamont
Composer: K.Bonet
Album: N/A
Label: Self-Released

Artist: Innerzone Orchestra
Song: Bug In the Bassbin
Composer: C.Craig
Album: Programmed
Label: Planet E, Talkin' Loud

Artist: Chelsea Jade
Song: Assembly
Composer: C.Metcalf, Justyn Pilbrow
Album: Beacons
Label: Self-Released

Artist: Ayshay
Song: Warn-U
Composer: F.Qadiri
Album Warn-U
Label: Tri-Angle Records

Artist: Valesuchi
Song: Golosynth
Composer: V.Montalvo
Album: Golosynth EP
Label: Discos Pegaos
Artist: Estere and Oddisee
Song: Flash Light
Composer: Estere/ Oddisee
Album:
Label:
Artist: Mongo Skato
Song: Turismoc
Composer: Mongo Skato
Album: I Don't Give It
Label: 1080p Collection
3-4pm
Lonnie Holley Interview
Artist: Lonnie Holley
Song: Here I Stand Knocking at Your Door, Earthly Things, Looking for All (All Rendered Truth), Planet Earth and Otherwheres
Comp: L.Holley
Album: Just Before Music
Label: Dust-to-Digital

Artist: Lonnie Holley
Song: Keeping a Record of It, The Start of a River's Run (One Drop), Six Space Shuttles and 144,000 Elephants, From the Other Side of the Pulpit
Comp: L.Holley
Album: Keeping a Record of It
Label: Dust-to-Digital
Artist: R. Stevie Moore
Song: Showbiz is Dead
Composer: Moore
Album: Everything You Always Wanted To Know About RSM disc 1
Label: New Rose Records
Anatomy of a Song- Flip Grater- 'I Am Gone'
Artist: Flip Grater
Song: I Am Gone
Composer: Grater
Album: While I'm Awake I'm At War
Label: Maiden
Folk Tui Nominees 2014
Artist: Flip Grater
Song: The Smell Of Strangers
Composer: Grater
Album: Pigelle
Label: Maiden

Artist: Great North
Song: One Scarlet Morning
Composer: H Donnell
Album: Up In Smoke
Label: Great North

Artist: Rachel Dawick
Song: The Storm
Composer: Dawick
Album: The Boundary Riders
Label: Forgotten World Highway
Artist: Mahinarangi Tocker
Song: Taku Kotiro
Composer: Tocker
Album: The Mongrel In Me
Label: Jayrem
Nadia Reid Interview
Artist: Nadia Reid
Songs: Just To Feel Alive, Reaching Through, Runaway, Call The Days, Seasons Change
Composer: Reid
Album: Listen To Formation, Look For The Signs
Label: Self Released
Artist: Perfume Genius
Song: My Body
Composer: Hadreas
Album: Too Bright
Label: Turnstile
4-5pm
The Secret Life of Instrument Repairers
Artist: Tom Callwood & Samuel Scott
Song: The Spent Fours
Composer: Tom Callwood & Samuel Scott
Album: Unreleased
Label:none

Artist: The Phoenix Foundation
Song: God Rest Ye Merry Gentlemen
Composer: Unkown, traditional
Album: The Christmas Album 2013
Label: Universal

Artist: Mark Kozelek
Song: Rock N Roll Singer
Composer: Bon Scott, Angus Young, Malcom Young
Album: Rock N Roll Singer
Label: Badman

Artist: A-ha
Song: Take On Me
Composer:
Magne Furuholmen, Morten Harket, Pål Waaktaar
Album: Blur
Label: Food Records

Artist: Hugo Montenegro
Song: Moog Power
Composer: Hugo Montenegro
Album: Moog Power
Label: RCA

Artist: Bunnies On Ponies
Song: Bored Out Of My Brains
Composer: Samuel Scott
Album: Heat Death Of The Universe
Label: Flying Out
Artist: The Androidss
Song: Auckland Tonight
Composer:
Album: Get A Haircut: 31 Of The Best New Zealand Rock 'n' Rollers Ever! 1959-2001
Label: Zerox
Julian Temple Band
Artist: Julian Temple Band
Song: Dark Bar / Upsidedownbackwards /
Composer: Julian Temple
Album: Upsidedownbackwards
Label: Self released

Artist: Julian Temple Band
Song: Run Like Water
Composer: Julian Temple
Album: Quiet Earth
Label: Self released

Artist: Julian Temple Band
Song: Sink or Swim / Snake's Ladder/ Ceiling in the sky
Composer: Julian Temple
Album: (Unreleased)
Label:
Artist: Belle And Sebastian
Song: The Party Line
Composer: S Murdoch
Album: Girls In Peacetime Want To Dance
Label: Matador
Artist: Alphabethead
Song: Bon Voyage
Composer: Morrison
Album: The Quartz Plumage
Label: Self Released