Music 101 for Saturday 22 November 2014
8:30 PM.Glamour and hysteria at the NZ Music Awards, power and privilege with Trust Punks, Delaney Davidson and Hurray for the Riff Raff in session. Read more Audio
2-3pm
New Zealand Music Awards 2014
The New Zealand Music Awards returned to Auckland's Vector Arena on Thursday night, with a field of contenders led by Lorde, Sol3 Mio, Ladi6 and David Dallas. Henry Oliver braves the schmoozing and boozing to report back on New Zealand music's annual night on the red carpet.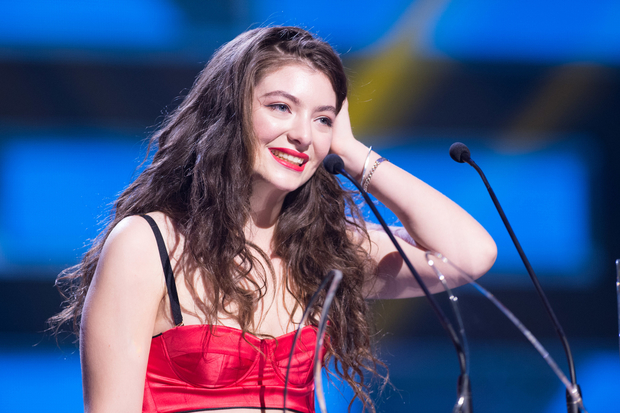 Ella Yelich-O'Connor accepting one of her awards at the 2014 NZ Music Awards. Photo: Topic Images
Spandau Ballet
Spandau Ballet's Tony Hadley and Martin Kemp talk to Trevor Reekie about their career, from being posterboys of the New Romantic pop culture movement in the late 70s, to their acrimonious fall out that saw the band face off in court, and eventual reunion.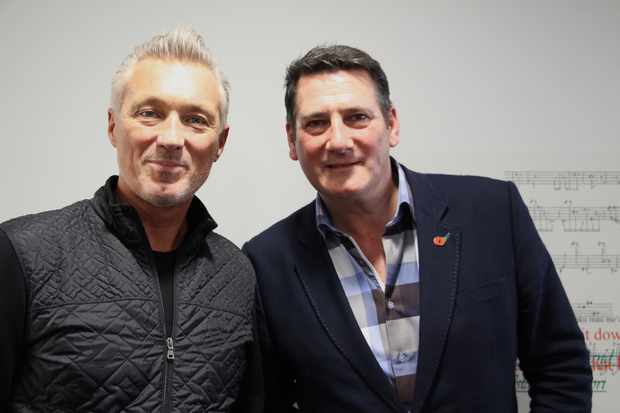 Spandau Ballet's Martin Kemp and Tony Hadley / Photo by Dru Faulkner
The Sampler: Sly Stone - I'm just Like You: Sly's Stone Flower.
Nick Bollinger reviews a compilation of Sly Stone's minimal electro-funk experimentations from 1969-1970, entitled I'm Just Like You: Sly's Stone Flower.
3-4pm
The Rolling Stones - Behind The Scenes
The Rolling Stones rock and roll circus is back in town this Saturday, as Mick, Keef, Charlie and Ron roll out 52 years of hits at Auckland's Mt Smart Stadium. Ahead of the concert, we head backstage for a production walkthrough hosted by Dale Sjersseth, the Stones' production manager.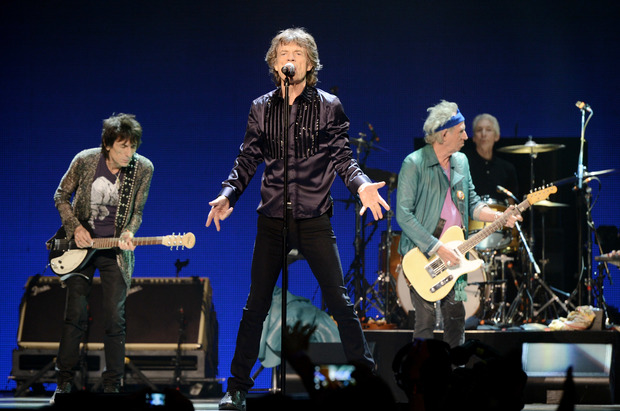 The Rolling Stones
Delaney Davidson in session
Returning home after a long stint overseas, Lyttelton troubadour Delaney Davidson drops into the Music 101 studio, promising to "play up a treat".
Trust Punks- Discipline
Alexander Coker Grant and Lliam Powell of Auckland's Trust Punks on their debut album Discipline, and the intense imagery that accompanies it.
Gig Guide
4-5pm
Tom Scott's Guide to Melbourne
It's been a year since @Peace and Home Brew frontman Tom Scott moved to Melbourne, keen to make some noise in the Australian music scene while staying close to home. For a progress report on the moves he's making and the city he's making them in, Melody Thomas jumps the ditch to experience Melbourne through Scott's eyes.

Melody Thomas and Tom Scott
Nowhere - The Audio Foundation Festival
Over a head-spinning five days, over 50 acts performed at the Audio Foundation's Nowhere Festival - a celebration of sonic adventurers - in Auckland. Kiran Dass was there and caught up with performer Beth Dawson, organiser Jeff Henderson, and two ex-pat New Zealand punters who jumped on a plane from Melbourne especially to catch the festival.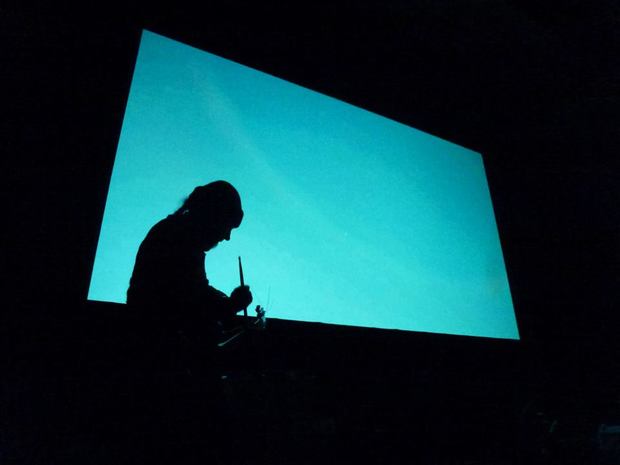 Antony Milton plays the Audio Foundation's Nowhere Festival 2014 / Photo by Noel Meek
Music played in this show
2-3pm
Artist: David Dallas
Song: Transmittin Live (Instrumental)
Composer: Fire & Ice
Album: Falling Into Place
Label: Dawn Raid
NZ Music Awards
Artist: David Dallas
Song: Runnin'
Composer: David Dallas
Album: Falling Into Place
Label: Dirty
Artist: Tiny Ruins
Song: Me at the Museum, You at the Wintergardens
Composer: Holly Fullbrook
Album: Brightly Painted One
Label: Arch Hill
Artist: Sol3 Mio
Song: Nessun Dorma
Composer: Giacomo Paccimi
Album: Sol3 Mio
Label: Universal
Artist: Supergroove
Song: Can't Get Enough
Composer: Supergroove
Album: Traction
Label: BMG
Artist: Visage
Song: Fade To Grey
Composer: Currie, Payne, Ure
Album: Visage
Label: Polydor
Spandau Ballet
Artist: Spandau Ballet
Song: Feel The Chant (12")
Comp: Gary Kemp
Album: Diamond Special Edition
Label: Chrysalis Records
Artist: Spandau Ballet
Song: To Cut A Long Story Short
Comp: Gary Kemp
Album: The Very Best of ...
Label: Chrysalis Records
Artist: Spandau Ballet
Song: The Freeze special mix
Comp: Gary Kemp
Album: Journeys To Glory
Label: Chrysalis Records
Artist: Spandau Ballet
Song: Musclebound
Comp: Gary Kemp
Album: Journeys To Glory
Label: Chrysalis Records
Artist: Spandau Ballet
Song: Journeys To Glory
Comp: Gary Kemp
Album: Diamond Special Edition
Label: Chrysalis Records
Artist: Spandau Ballet
Song: Instinction remix
Comp: Gary Kemp
Album: Diamond Special Edition
Label: Chrysalis Records
Artist: Spandau Ballet
Song: True
Comp: Gary Kemp
Album:True
Label: Chrysalis Records
Artist: Spandau Ballet
Song: Gold
Comp: Gary Kemp
Album:True
Label: Chrysalis Records
Artist: Spandau Ballet
Song: Gold (Live at Band Aid)
Comp: Gary Kemp
Album:Live Aid DVD
Label: Chrysalis Records
Artist: Spandau Ballet
Song: Through the Barricades
Comp: Gary Kemp
Album: The Very Best of ...
Label: Chrysalis Records
Artist: Spandau Ballet
Song: Lifeline
Comp: Gary Kemp
Album: True
Label: Chrysalis Records
Artist: The Temptations
Song: Cloud Nine
Composer: Strong/ Whitfield
Album: Cloud Nine
Label: Gordy
The Sampler: Sly Stone - I'm Just Like You: Sly's Stone Flower 1969-70
Artist: Sly Stone
Songs: Africa, Just Like A Baby, Life and Death, You're The One, Somebody's Watching You, I'm Just Like You
Album: I'm Just Like You: Sly's Stone Flower 1969-70
Label: Light In The Attic
Artist: Marian Hill
Song: Got It
Composer: Gongol/Lloyd
Album: Single
Label: B3SCI Records
3-4pm
The Rolling Stones - Behind The Scenes
Artist: The Rolling Stones
Songs: Brown Sugar, Jumping Jack Flash, Honky Tonk Woman, If You Can't Rock Me/Get Off of My Cloud, It's Only Rock 'N Roll
Comp: M.Jagger, K.Richards
Album: Love You Live
Label: CBS
Artist: Bonnie Prince Billy
Song: So Far and Here We Are
Composer: Oldham
Album: Singer's Grave, A Sea of Tongues
Label: SPUNK
Delaney Davidson in Session
Artist: Delaney Davidson
Song: Broken Wheel, Killin' and Poor, Farewell
Composer: Davidson
Album: Unreleased
Label: Radio NZ Recording
Artist: Nadia Reid
Song: Runway
Composer: Reid
Album: Listen To Formation, Look For Signs
Label: Self-Released
Artist: Hurray For The Riff Raff
Songs: Blue Ridge Mountain
Composer: Alynda Lee Segarra
Album: Radio NZ Recording
Trust Punks
Artist: Trust Punks
Song: Through the Thicket, Gordian Knot, Prone Hold, Enemies
Composer: Trust Punks
Album: Discipline
Label: Spunk
Gig Guide Bed
Artist: America
Song: A Horse With No Name
Composer: Bunnell
Album: The Definitive America
Label: Warner
Artist: 2Cellos
Song: Miseralou
Composer: N Roubanis
Album: 2Cellos
Label: Sony
Artist: Gary Clark Jr
Song: Numb
Composer: Gary Clark Jr
Album: Blak And Blu
Label: Warner
4-5pm
Tom Scott's Guide To Melbourne
Artist: @Peace and the Plutonian Noise Symphony
Song: Gravity
Composer: @Peace
Album: @Peace and the Plutonian Noise Symphony
Label: Self released
Artist: @Peace
Song: @Peace
Composer: @Peace
Album: @Peace
Label: Self released
Artist: @Peace
Song: Where I Come From
Composer: @Peace
Album: Single
Label: Self-released
Artist: @Peace
Song: My World
Composer: @Peace
Album: @Peace
Label: Self-released
Artist: Home Brew
Song: Dedicated To (Intro)
Composer: T Scott, H. Huavi
Album: Home Brew [Special Edition]
Label: Young Gifted and Broke
Artist: Home Brew
Song: Fungi/Absence
Composer: Scott, James, Tuiasau.
Album: Home Brew [Special Edition]
Label: Young Gifted and Broke
Artist: Tom Scott
Song: City (demo)
Composer: Tom Scott
Album: Unreleased
Label: Unreleased
Artist: D'Angelo
Song: Chicken Grease
Composer: D'Angelo, Poyser
Album: Voodoo
Label: EMI
Artist: D'Angelo
Song: Untitled (How Does It Feel)
Composer: D'Angelo, Saadiq
Album: Unreleased
Label: Radio NZ Recording
Artist: Coco Solid
Song: Heaven's Gate
Composer: J Hansell
Album: Single
Label: Self-released
Introducing: Barnaby Greebles
Artist: Barnaby Greebles
Song: A Death
Composer: Greebles
Album: Barnaby Greebles EP
Label: Self-Released
Nowhere Festival
Artist: Maltese Falcons
Song: 'Space Thug'
Composers: Beth Dawson/Pat Kraus/Stefan Neville/Sean O' Reilly
Artist: Rosy Parlane
Song: 'Morning'
Composer: Paul Douglas
Artist: Sunken
Composers: Stefan Neville/Antony Milton
Artist: The Builders
Song: 'Alien'
Composer: Bill Direen
Artist: Eye
Composers: Peter Porteous/Peter Stapleton/Jon Chapman
Artist: Ducklingmonster
Song: 'Pink Dessert'
Composer: Beth Dawson
All recorded live at Nowhere Festival 2014
Artist: Lonnie Holley
Song: Here I Stand Knocking At Your Door
Composer: Holley
Album: Just Before Music
Label: Dust To Digital
Artist: The Woods
Song: Cuzco
Composer: Callwood/Callwood/Cranson/Latham
Album: Manyana EP
Label: Self-Released