Music 101 for Saturday 15 November 2014
7:30 PM.We pay tribute to Soane, Brooke Fraser says goodbye to her guitar, Bunnies on Ponies' Sam Scott on being a teen and The Eastern take in Stewart Island. Read more Audio
2-3pm
Brooke Fraser in Session
Brooke Fraser joins us in the Music 101 studio with new songs from the album Brutal Romantic.

Brooke Fraser, photo by Patrick Fraser.
Soane
We pay tribute to the much loved DJ and producer who passed away this week.
Anatomy of a Song- Truth
RDU's Spanky Moore gets inside contemporary New Zealand hit tunes - this week Truth's Tristan Roake talks through their track ' The Fatman'.
Introducing: The Kaleidoscopes
3-4pm
Hunters & Collectors
When they called it a day in 1998 after nearly two decades together, Melbourne's Hunters & Collectors was a multi-platinum selling band, with a ferocious live reputation, and a catalogue of songs that continue to resonate in Australia's musical landscape. The 1998 line-up have reformed for a handful of shows in Australia and New Zealand.
Trevor Reekie talks Hunters & Collectors vocalist and lyricist Mark Seymour about the career of one of Australia's most iconic bands.
Bunnies On Ponies - Heat Death Of The Universe
When The Phoenix Foundation's Sam Scott was laid out with a back injury, he became re-inspired by the albums of his teen years - The Breeders, Weezer, and Dinosaur Jr amongst them. He and his band talk about stripping back the sound and recalling youthful exploits.

Bunnies On Ponies: Tom Callwood, Sam Scott, and Craig Terris.
Fazerdaze
Fazerdaze's Amelia Murray finds elegance in simplicity with a foundation of bass, drums, and layered guitars both clean and distorted. Anthonie Tonnon talks with Fazerdaze about her debut EP, and her instinctive approach to finding a sound.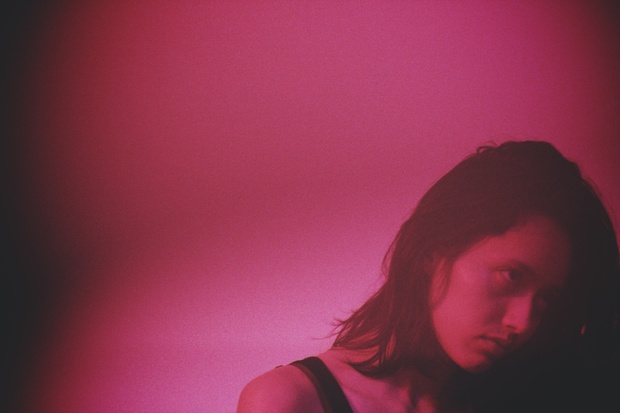 Fazerdaze
4-5pm
Aldous Harding Live at the Crystal Palace, Auckland
When Nick Bollinger turned his ear to the haunting tones of Lyttleton singer-songwriter Aldous Harding for The Sampler, he commented on her singular vocal which "shifts the air with rarefied grace".
When Harding shifted the air of the Crystal Palace Theatre in Auckland for a one-night only appointment, Radio New Zealand's Andre Upston was there to record her bewitching set, which saw her backed by guitarist Simon Gregory.

Aldous Harding
The Eastern - Postcards from the Road
Big hearted road warriors The Eastern send us an audio postcard from their 'Territory' tour - this week from Stewart Island, where they meet the locals and find out what it means to be an Islander.

The Eastern - Adam McGrath, Jess Shanks, and former backing vocalist Hannah (Aldous) Harding. Photo by Kirsten Johnstone.
Music played in this show
2-3pm
Artist: Soane
Song: Saxy Beast
Composer: D Johnson/S Filitonga
Album: Single
Label: Shaboom
Artist: Brooke Fraser
Songs: Kings and Queens, Magical Machine
Composer: Fraser
Album: RNZ Recording
Label: RNZ Recording