Music 101 for Saturday 18 October 2014
8:00 PM.Chelsea Jade gets real, inside Arthur Russell with Prof. Tim Lawrence, the return of Jakob and musical robots. Read more Audio
2-3pm
Arthur Russell
Biographer Tim Lawrence reflects on the life of the New York music pioneer Arthur Russell on the release of a new Red Hot compilation of his work.

Arthur Russell
Liam Finn
Liam Finn on working with Arthur Russell collaborators Peter Zummo and Ernie Brooks on Red Hot + Arthur Russell.
Chelsea Jade
Chelsea Jade Metcalf has dropped her Watercolours moniker, but the soft-focus edges of her ethereal R&B remain. She talks us through her new EP Beacons.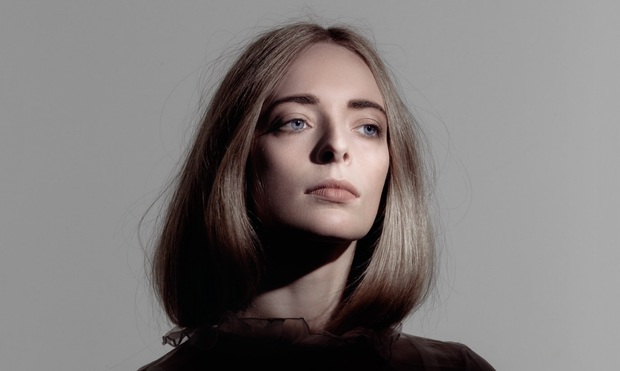 Chelsea Jade / Photo by James K Lowe
3-4pm
Musical Robots
We head to an exhibition which combines sonic arts and electrical engineering.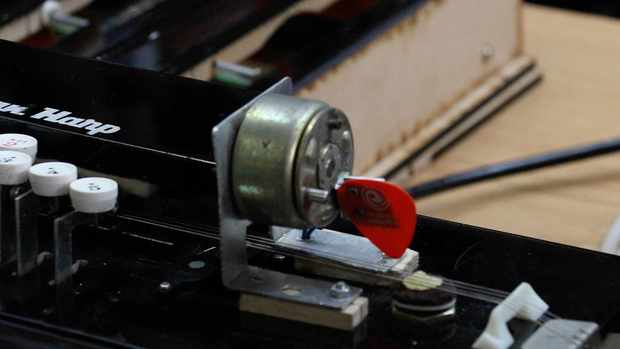 Robotic taishōgoto - photo: Jeremy Brick
Jakob - Sines
Hawkes Bay's Jakob have a lot of peaks and troughs - both in their sound, and their career as a band. Their first new album in eight years, Sines, arrives this week, and it's been a journey fraught with setbacks, but also dotted with high points, such as being handpicked to support Tool in Australasia. Jakob join Kirsten Johnstone to talk it over.
Jakob recording 'Harmonia' at Roundhead Studio from Radio New Zealand on Vimeo.
Gig Guide
4-5pm
Myele Manzanza Tour Diary
When world renowned Detroit DJ and producer Theo Parrish led a live band across an expansive European tour for the first time in a decade, he assembled a collective of musicians and dancers from around the globe. When Myele Manzanza got the summons to come all the way from New Zealand to play drums, he knew it was a chance of a lifetime. Manzanza documents his travels in this tour diary.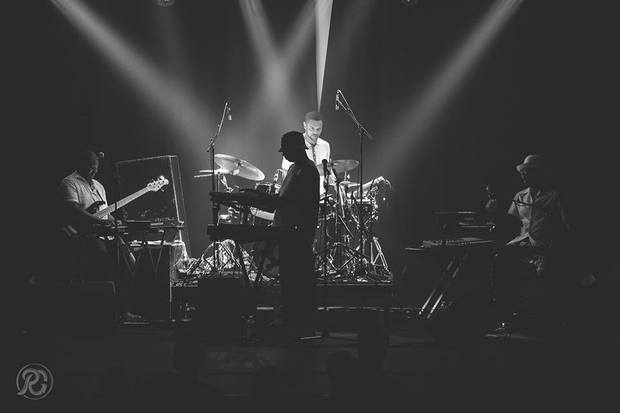 Myele Manzanza holding it down for the Theo Parrish Live Band / Photo by Rémy Golinell
The Sampler: Country Funk II
Nick Bollinger reviews a collection of funky late 60s - early 70s country music from the likes of Kenny Rogers, Townes Van Zandt, and Dolly Parton.
Ha the Unclear
Ha the Unclear's Michael Cathro has overseen a long migration with his project - from Dunedin where he started the band under a different name, to Cork, Ireland and finally to Auckland. Former flatmate Anthonie Tonnon talks to Cathro about a forgotten scene in Dunedin, and the character-focused writing on the new album, Bacterium, Look at Your Motor Go.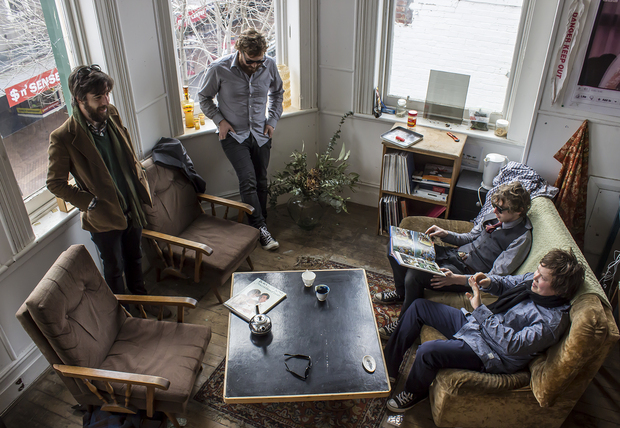 Ha the Unclear / Photo by Amanda Konijn
Music played in this show
2-3pm
Artist: Hot Chip
Song: Go Bang
Composer: Russell
Album: Red Hot + Arthur Russell
Label: Red Hot
Tim Lawrence on Arthur Russell Interview
Music details to come
Red Hot + Arthur Russell with Liam Finn
Artist: Liam Finn
Song: This Love Is Crying
Composer: Arthur Russell
Album: Red Hot and Arthur Russell
Label: Red Hot
Chelsea Jade- Beacons Interview
Artist: Chelsea Jade
Song: Visions, Free Throw, Find Me, Assembly, Epilogue
Composer: C.Metcalfe, J.Pilbrow
Album: Beacons
Label: Universal
Introducing: Arcee
Artist: Arcee
Song: The Cool Zone
Composer: Wignall/SuaSua
Album: The Cool Zone EP
Label: Self Released
Artist: Aphex Twin
Song: 180 db_
Composer: Aphex Twin
Album: Syro
Label: Warp
3-4pm
Artist: Supergroove
Song: You Freak Me
Composer: J. Lonie/K. Steven
Album: Postage
Label: BMG
Artist: Lilburn
Song: Three Inscapes: 2
Composer: Lilburn
Album: Electro-acoustic works
Label: Atoll
Artist: Daft Punk
Song: Robot Rock
Composer: Daft Punk
Album: Human After All
Label: Virgin
Artist: Mogwai
Song: Teenage Exorcists
Composer: Mogwai
Album: Music Industry 3, Fitness Industry 1
Label: Rock Action
Jakob
Artist: Jakob
Songs: Harmonia, Blind Them With Science, Magna Carta, Emergent, Resolve
Composer: Boyle/Beckett/Johnson
Album: Sines
Label: The Mylene Sheath
Artist: Sunn O))) and Scott Walker
Song: Brando
Composer: Sunn O)))/ Walker
Album: Brando
Label: 4AD
Gig Guide
Artist: George Clinton
Song: Atomic Dog
Composer: Clinton
Album: The Best Of George Clinton
Label: EMI
Artist: Odesza
Song: Bloom
Composer: Mills/Knight
Album: In Return
Label: Counter Records
4-5pm
Artist: Myele Manzanza
Song: Big Space
Composer: Manzanza,De Clive-Lowe
Album: One
Label: Every
Myele Manzanza + Theo Parish- Tour Diary
Artist: Theo Parrish
Songs: The Rink / Love Triumphant / Galactic Ancestors / Synthetic Flemm
Composer: Theo Parrish
Album: Sound Sculptures, Vol. 1
Label: Sound Signature
Artist: Theo Parrish
Songs: Love is War For Miles
Composer: Theo Parrish
Album: First Floor
Label: Peacefrog Holdings
Artist: Theo Parrish
Songs: Lake Shore Drive
Composer: Theo Parrish
Album: Small Black Church
Label: KDJ
Artist: Theo Parrish
Songs: Moonlight
Composer: Theo Parrish
Album: Moonlight Music and You
Label: Sound Signature
Artist: Myele Manzanza
Songs: (checking with Myele)
Composer: Myele Manzana
Album: One
Label: BBE records
Artist: Fat Freddy's Drop
Song: Slings and Arrows
Composer: Fat Freddy's Drop Album: Single
Label: The Drop
The Sampler: Country Funk II
Audio link to come
Music details to come
Artist:
Song:
Composer:
Album: Country Funk II
Label: Light In The Attic
 
Artist: Shifting Sands
Song: All The Stars
Composer: Shifting Sands
Album: Temporary
Label: Fishrider
Ha The Unclear Interview
Audio link to come
Artist: Ha The Unclear
Song: Corstorphine/Apostate/Secret Lives Of Furniture/Infatuated/85/Kosmonaut/Growing Mould
Composer: Michael Cathro
Album:Bacterium, Look At Your Motor Go
Label: Self -released
Artist: Dudley Benson
Song: Ruru - Shuta Hasunuma Remix
Composer: Melbourne/Hasunuma/Benson
Album: Deforestation
Label: Golden Retriever Records