Music 101 for Saturday 11 October 2014
7:45 PM.Internet addiction with Street Chant's Emily Edrosa, Pauline Black of radical 2 Tone originals The Selecter and the psychedelic sounds of Thailand with Khun Narin's Electric Phin Band. Read more Audio
2-3pm
Eliza and Martin Carthy
English folk royalty Martin Carthy and daughter Eliza are heading over for the 50th Wellington Folk Festival - we speak to them about the family business.
C.W. Stoneking - Gon' Boogaloo
C.W. Stoneking is a Melbourne based musician who makes blues/calypso/boogaloo as if the last 60 years never happened. Nick Bollinger speaks to this enigmatic character ahead of his NZ tour.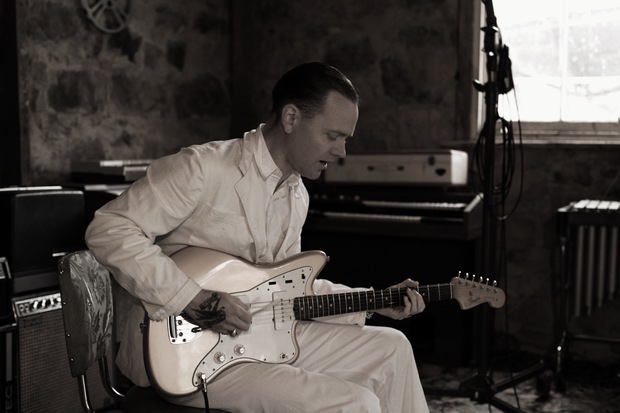 CW Stoneking
The Selecter
We talk with Pauline Black, front person for Coventry 2 tone group The Selecter, celebrating 35 years together with a New Zealand tour.
3-4pm
Khun Narin's Electric Phin Band
About a year ago Josh Marcy, a young music engineer from LA, came across a music clip online captioned "Mind-blowing Psychedelia from Thailand". It instigated a journey that took him to a remote Thai village to record Khun Narin's Electric Phin Band playing through their homemade mobile sound system. Trevor Reekie talks to Josh Marcy about the journey that unearthed this hidden little gem.

Emily Edrosa
On a difficult road to Street Chant's second album, Emily Edrosa overcame writer's block and internet addiction and learnt recording techniques. She's now taking control of the release process by releasing her new solo EP herself. She talks to Anthonie Tonnon about her new skills and new material.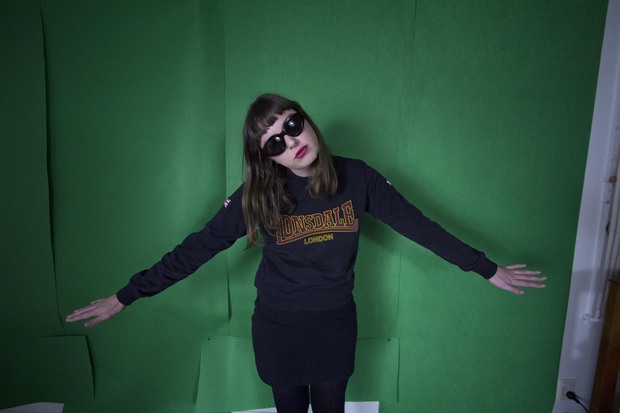 Emily Edrosa / Photo by Anna Litter
Flying Nun 90s Reissues
The dream of the 90s is alive in Auckland- Superette's Ben Howe and Andrew Gladstone of Garageland reflect on four Flying Nun reissues from the 1990s.
Gig Guide
4-5pm
Yumi Zouma Tour Diary
Convinced they would always be a long-distance band creating music via the internet, the members of Yumi Zouma were surprised to find themselves in so much demand this year that they needed to tour. Scattered between Paris, New York and their hometown of Christchurch, touring and playing live was a difficult prospect, especially if they were to keep various band members' careers and studies afloat. We had Yumi Zouma's Josh Burgess bring us along on the European leg of the band's world tour.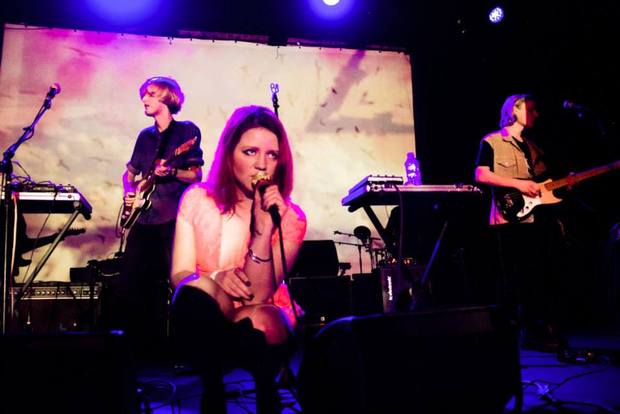 Yumi Zouma / Photo by Jonathan Graves
Ryan Bingham live in session
Best known for co-writing the Golden Globe and Oscar winning song 'The Weary Kind' with T Bone Burnett from the Crazy Heart soundtrack, Ryan Bingham joins us for a live session ahead of his show in Auckland this Saturday night.
Ryan Bingham / Photo by Dru Faulkner
Julia Deans live at St Peter's Hall, Paekakariki from Radio New Zealand on Vimeo.
Music played in this show
2-3pm
Artist: Waterson: Carthy
Song: Liverpool Hornpipe/ Wellington Hornpipe
Composer: Traditional
Album: Common Tongue
Label: Topic
Martin and Eliza Carthy
Artist: Martin and Eliza Carthy
Song: The Elephant
Composer: Traditional
Album: The Moral Of The Elephant
Label: Topic

Artist: Eliza Carthy & The Red Band
Song: Child Among The Weeds
Composer: Traditional
Album: Wayward Daughter
Label: Topic

Artist: Waterson:Carthy
Song: The Foresaken Maiden, May Song
Composer: Traditional
Album: Wayward Daughter
Label: Topic

Artist: Martin and Eliza Carthy
Song: Queen Of Hearts
Composer: Traditional
Album: The Moral Of The Elephant
Label: Topic

Artist: Eliza Carthy & Norma Waterson
Song: The Rose and The Lily
Composer: Traditional
Album: Gift
Label: Topic
Song: Red Panda Blues
Composer: Bear Cat
Album: Xiong Mao
Label: Self-Released
The Sampler: C W Stoneking- Gon Boogaloo
Artist: C.W. Stoneking
Songs: The Jungle Swing, On A Desert Isle, I'm The Jungle Man, Tomorrow's Gonna Be Too Late, The Zombie, Get On The Floor, The Thing I Done, We Gon' Boogaloo
Composer: Stoneking
Album: Gon' Boogaloo
Label: King Hokum Records
Artist: Young Tiger
Song: I Was There (At The Coronation)
Composer: Brown
Album: London is the Place for Me- Trinidadian Calypso in London 1950-56
Label: Honest Jon's
The Selecter Interview
Artist: The Selecter
Song: They Make Me Mad,
Composer: The Selecter
Album: Too Much Pressure
Label: Two Tone

Artist: The Selecter
Song: On My Radio
Composer: The Selecter
Album: Out on the Streets
Label: Receiver Records

Artist: The Selecter
Song: Too Much Pressure
Composer: The Selecter
Album: Too Much Pressure
Label: Two Tone
Artist: The Slits
Song: Ping Pong Affair
Composer: The Slits
Album: Cut
Label: Koch
Artist: Caribou
Song: Our Love
Composer: Caribou
Album: Our Love
Label: City Slang
3-4pm
Khun Narin's Electric Phin Band Interview
Artist: Khun Narin's Electric Phin Band
Song: Sut Sanaen #2, Lam Phu Thai # 2, Lai Sing, Show WongKhunNarin#1, Show WongKhunNarin#3
Comp: Khun Narin's Electric Phin Band
Album: Khun Narin's Electric Phin Band
Label: Innovative Leisure

Artist: Wildest Dreams
Song: Gypsy Eyes
Composer: Bassett
Album: Wildest Dreams
Label: Smalltown Supersound
Emily Edrosa Interview
Artist: Emily Edrosa
Song: Animal, Jesuss, The Corner Of The Party, Edrosy, Underground, Behind Yr Back
Composer: E.Littler
Album: Emily Edrosa EP
Label: Private
Artist: Ha The Unclear
Song: Mannequins
Composer: Ha The Unclear
Album: Bacterium, Look At Your Motor Go
Label:
90s Flying Nun Reissues interview
Artist: Garageland
Song: Come Back
Composer: Garageland
Album: Last Exit To Garageland
Label: Flying Nun

Artist: Superette
Song: Sasaktchewan
Composer: Superette
Album: Tiger
Label: Flying Nun
Gig Guide
Artist: Lamb
Song: Ear Parcel
Composer: Rhodes, Barlow
Album: Fear Of Fours
Label: Fontana
4-5pm
Yumi Zouma Tour Diary
Artist: Yumi Zouma
Song: A Long Walk Home For Parted Lovers / Salka Gets Her Hopes Up / The Brae / Riquelme / Alena
Composer: Josh Burgess, Kim Pflaum, Charlie Ryder
Album: Yumi Zouma, except Alena (single)
Label: Cascine

Artist: Perfume Genius
Song: Fool
Composer: Mike Hadreas
Album: Too Bright
Label: Matador

Ryan Bingham Session
Artist: Ryan Bingham
Song: La Malaguena
Composer: Elpidio Ramirez, Pedro Galindo
Album: Unreleased
Label: Radio New Zealand recording

Artist: Ryan Bingham
Song: Tell Me About My Trouble, Bread and Water
Composer: R.Bingham
Album: Unreleased
Label: Radio New Zealand recording

Artist: Ryan Bingham
Song: The Weary Kind
Composer: R.Bingham, T Bone Burnett
Album: Unreleased
Label: Radio New Zealand recording
Introducing: Holly Arrowsmith
Artist: Holly Arrowsmith
Song: Spring
Composer: Arrowsmith
Album: River EP
Label: Self Released
Artist: Julia Deans
Song: Pick Up
Composer: Deans
Album: Unreleased
Label: RNZ Recording
Artist: Jakob
Song: Harmonia
Composer: Jakob
Album: Sines
Label: The Mylene Sheath