Music 101 for Saturday 30 August 2014
7:00 PM.The Clean release three solo albums at once, Kristin Hersh in session, Samuel Flynn Scott on feeling like a dinosaur and love and nihilism with Ron Gallipoli. Read more Audio
2-3pm
The Clean in New York City
The Clean's Hamish and David Kilgour and Robert Scott are currently on a North American run of shows that winds up tonight in Asheville, North Carolina. Gemma Gracewood met up with the trio during their New York stop to talk about their US tour and their three respective solo albums, which were all released in quick succession.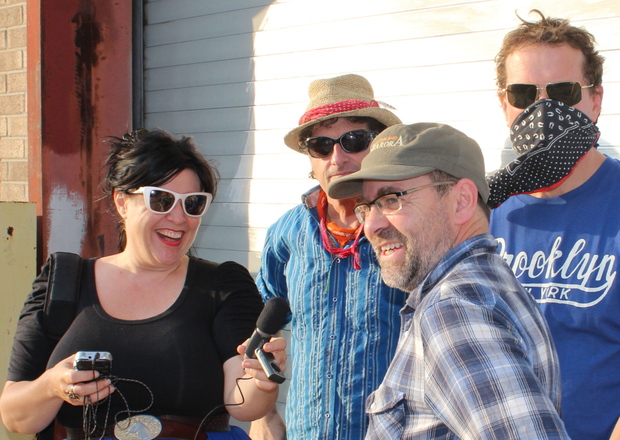 Gemma Gracewood interviews The Clean's Hamish Kilgour, Robert Scott and David Kilgour / Photo by Tex Morton
Kristin Hersh
Throwing Muses' lead singer/songwriter performs a live solo session for Music 101.
3-4pm
Bunnies on Ponies
Samuel Flynn Scott joins us with a new song from his revived Phoenix Foundation side project Bunnies on Ponies.
Ron Gallipoli
After a hiatus from fronting abrasive post-punk band Sharpie Crows, Sam Bradford has taken up electronic music and returned as
Ron Gallipoli
, with a new album titled
Ron Gallipoli Loves You All
. We catch up with Gallipoli to talk about misanthropy, sarcasm, and the art of solo performance.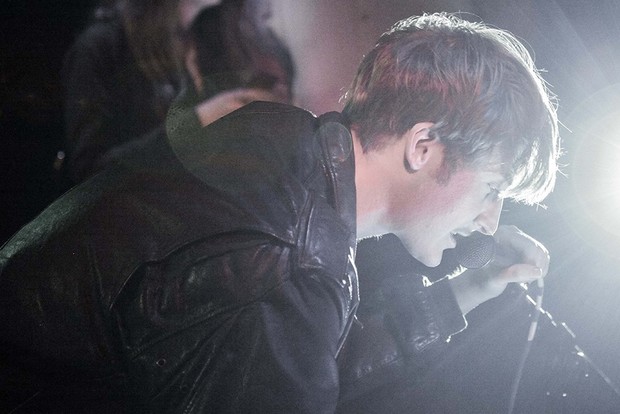 Ron Gallipoli / Photo by Anna Boydell
Marika Hodgson / Photo By Clint Cardozo
The Sampler: Lewis - L'Amour/Romantic Times
Joe Nunweek explores the strange story and eventual rediscovery of long-lost North American crooner Lewis.
Gig Guide
4-5pm
The Secret Life of Music Radio
Music radio has proven to be one of the most durable members of the old media club, but the move to mobile devices and streaming music services coupled with short attention spans are further diluting an already crowded spectrum. Nick  Atkinson investigates how stations here and overseas are adapting to this new digital landscape.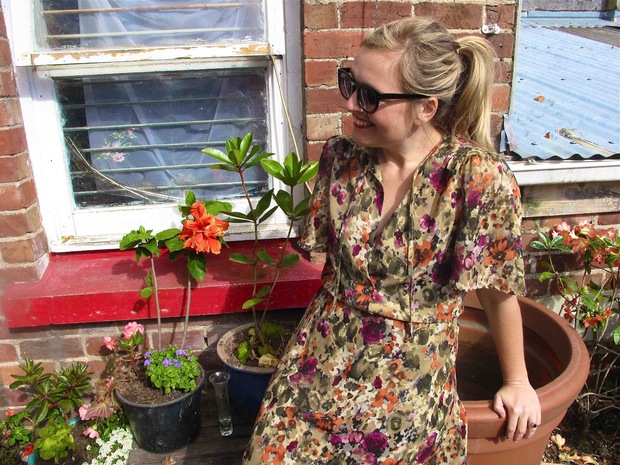 Kiwi FM's Charlotte Ryan
Dave Graney in Session
Surreal Australian songwriter Dave Graney and longtime collaborator Clare Moore join us in session.
Music played in this show
2-3pm
Artist: The Clean
Song: Simple Fix
Composer: The Clean
Album: Mister Pop
Label: Arch Hill
The Clean solo albums interview
Artist: Robert Scott
Song: Here It Comes, Lazy Boy
Composer: R.Scott
Album: The Green House
Label: Flying Nun Records

Artist: David Kilgour & the Heavy Eights
Song: Christopher Columbus, IDontWannaLiveAlone
Composer: D.Kilgour
Album: End Times Undone
Label: Merge Records

Artist: Hamish Kilgour
Song: Crazy Radiance, Hullabaloo, Vertigo, Smile, Rave Up (For the Yellow Dogs)
Composer: H.Kilgour
Album: All of It and Nothing
Label: Ba Da Bing Records
Artist: Ty Segall
Song: Tall Man, Skinny Lady
Composer: Segall
Album: Manipulator
Label: Drag City
Kristin Hersh In Session
Artist: Kristin Hersh
Song: Flooding, Your Dirty Answer
Composer: Hersh
Album: Unreleased
Label: RNZ Recording
Richard GiIlewitz 2009 Session excerpt
Artist: Richard GiIlewitz
Song: Have You Ever Seen A Rainbow At Night?
Composer: Gilewitz
Album: Unreleased
Label: Radio NZ Recording
3-4pm
Samuel Flynn Scott Interview
Artist: Bunnies On Ponies
Song: Castle Van Halen
Composer: Scott
Album: Unreleased
Label: Flying Nun
Artist: Sharpie Crows
Song:  Country Music
Composer: Bradford
Album: Nostalgia Kills
Label: Self-Released
Ron Gallipoli Interview
Artist: Ron Gallipoli
Song: 16000 Dead Pigs In the Huanpu River / Ancestors / Getting Paid / Snacks / Elephant Drum /Birthscene / Fonterra
Composer: Sam Bradford
Album: Ron Gallipoli Loves You All
Label: Self-Released
Artist: Cold Specks
Song: Old Knives
Composer: Al Spx
Album: Neuroplasticity
Label: Mute/EMI
Introducing: Marika Hodgson
Artist: Marika Hodgson
Song: Parallel Love
Composer: M.Hodgson, M.Manzanza, N.Slee
Album: Parallel Love
Label: Marika Hodgson
Artist: Dan Aux/Randa
Song: Rockstars
Composer: D Matthews/M Larkin
Album: The Playlist
Label: Self Released
The Sampler: Lewis, L'Amour/ Romantic Times
Artist: Lewis
Songs: Cool Night In Paris, My Whole Life, Even Rainbows Turned Blue, Summer's Moon, Bon Voyage, So Be In Love With Me, Don't Stop It Now, Where Did My Love Go Away
Composer: R.Wulff
Album: L'Amour, Romantic Times
Label: Light In the Attic
Gig Guide
Artist: Kimbra
Song: Love In High Places
Composer:Johnson,Giancia,Morris, Mason,Rastegar
Album: The Golden Echo
Label: Warner
Artist: The Skatalites
Song: Apanga
Composer: Skatalites
Album: Anthology
Label: Primo
4-5pm
Artist: Che Fu
Song: Misty Frequencies
Composer: Ness
Album: Navigator
Label: Sony
The Secret Life Of Music Radio
Artist: King Kapisi
Song: Reverse Resistance Instrumental
Composer: Bill Urale
Album: Savage Thoughts
Label: Festival

Artist: Broods
Song: Bridges High Hoops REMIX
Composer: Georgia Nott, Caleb Nott, Joel Little
Album: Single
Label: Island
Artist: Mëstar
Song: Distant Sun
Composer: John White and Mëstar
Album: Porcupine
Label:Yellow Eye

Artist: Blue Boy
Song: Remember Me
Composer: Alexis Blackmore
Album: Remember Me
Label: D:vision

Artist: Salon Kingsadore
Song: Accidental
Composer: Salon Kingsadore
Album: Mountain Rescue
Label: Sarang Bang Records

Artist: DJ Food
Song: The Illectrick Hoax feat. Natural Self, Percussion Map
Composer: Kevin Foakes
Album: The Search Engine
Label: Ninja Tune

Artist: P Money, PNC, Scribe, David Dallas
Song: George FM Free-Style
Composer: Azealia Banks, Jez Martens, PNC, Scribe, David Dallas
Album: Unreleased
Label: George FM Recording

Artist: Led Zeppelin
Song: Moby Dick
Composer: John Bonham, John Paul Jones, Jimmy Page
Album: Led Zeppelin
Label: Atlantic

Artist: Dimmer
Song: I Believe You Are A Star
Composer: Shayne Carter
Album: I Believe You Are a Star
Label: SONY

Artist: Sharon Jones and the Dap Kings
Song: Retreat
Composer: Bosko Mann
Album: Give The People What They Want
Label: Daptone

Artist: Dan Aux
Song: Talking Quietly, Sun Dog, Japanese Soul
Composer: Daniel Matthews
Album: Playlist
Label: FREQUENCY
Artist; Flume
Song: Sinatra
Composer: Streten
Album: Flume
Label: Future Classic
Dave Graney Session
Artist: Dave Graney and Clare Moore
Song: Clinging To The Coast, Country Roads, Unwinding, How Can You Get Out Of London
Composer: Graney
Album: Unreleased
Label: RNZ Recording