Music 101 for Saturday 12 July 2014
5:00 PM.Welcome to the Music 101 Pocket Edition with Emma Smith, the take-home version of Music 101's comprehensive coverage of music, news and interviews - Kate Tempest on her novel debut, musical marathons… Read more Audio
2-3pm
Kate Tempest
Straddling the music, theatre and literary worlds, British performance poet and rapper Kate Tempest chronicles the gritty underworld of her stomping ground, South East London. She's just released her debut album Everybody Down, a densely packed story of a group of characters dealing with drugs, crime and love - and she's due to release her debut novel next year. We speak to Kate Tempest about her work.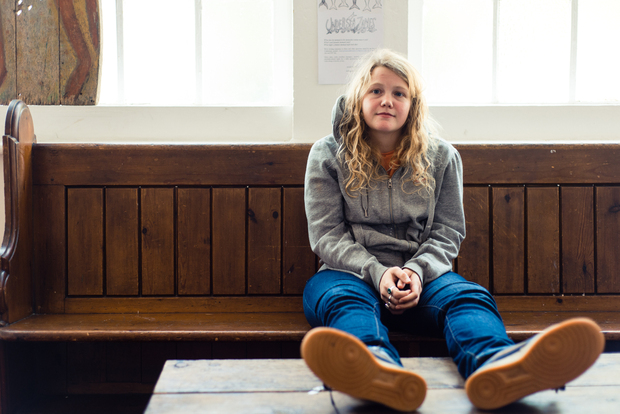 Kate Tempest
P-Money vs Buckshot
P-Money's new album BackPack Travels sees him partner with Buckshot, a stalwart of NYC hip hop who co-founded Duck Down Music Inc., now home to P-Money and David Dallas. For Music 101, P-Money interviews his label boss and collaborator about their studio partnership.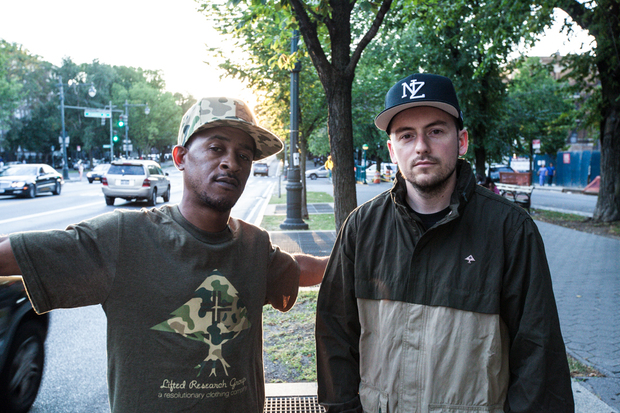 Buckshot and P-Money
P-Money shares his top 5 classic cuts from the Duck Down Music catalogue.
Mr Scruff
Mancunian DJ and producer Andy Carthy aka Mr Scruff has just celebrated the 15th anniversary of his monthly residency 'Keep it Unreal' and the release of his 5th album, Friendly Bacteria, on celebrated British indie label Ninja Tune. Music 101 catches up with the whale-loving tea aficionado on the back of his appearance at this year's Glastonbury Festival.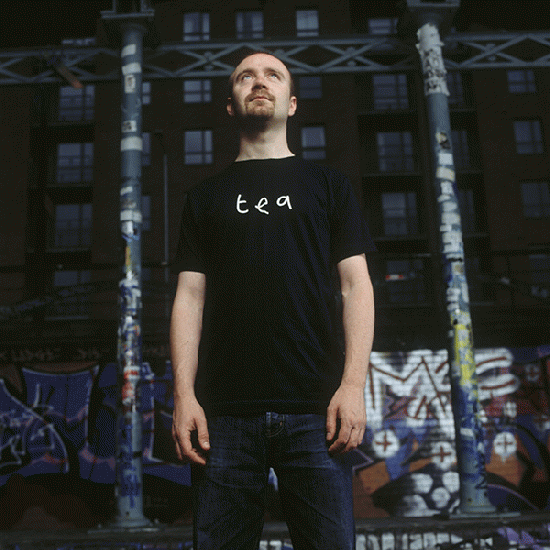 Mr Scruff
Rüfüs
Rüfüs are a three-piece Sydney band who play a glassy, almost translucent form of house music that forms the ground on which they paint their pop tunes.
3-4pm
Peter Dawkins
Peter Dawkins, the New Zealand born record producer died on Wednesday 3 July at age 68. Dawkins' musicality and flair for production still reverberates today with hits like Shane's 'St Paul' and The Fourmyula's 'Nature'. He also helped launch the careers of Dragon, Mi-Sex and Sharon O'Neill.
Trevor Reekie talks to Shane Hales and expat musician and producer Richard James Burgess about the significant contribution Peter Dawkins made to New Zealand recording.
Peter Jefferies in Session
Peter Jefferies (This Kind of Punishment, Nocturnal Projections) joins us for a rare solo performance, ahead of his Kings Arms show this Saturday.
Melody Pool in Session
Australian singer-songwriter Melody Pool is in New Zealand touring with country singer Marlon Williams - the pair play a set of songs for Nick Atkinson in Radio NZ's Auckland studio.
Gig Guide
4-5pm
Tom Rodwell's Southern Journey
Auckland blues musician Tom Rodwell's recent journey to the American south took him not to traditional haunts like New Orleans or the Mississippi delta, but to the Georgia Sea Islands, where he came face to face with the private heart of African American music – gospel, spirituals and the enigmatic 'ring shout' tradition. Meeting descendants of some of the earliest slave communities in the US, Rodwell listened to a culture that refuses to be erased from history.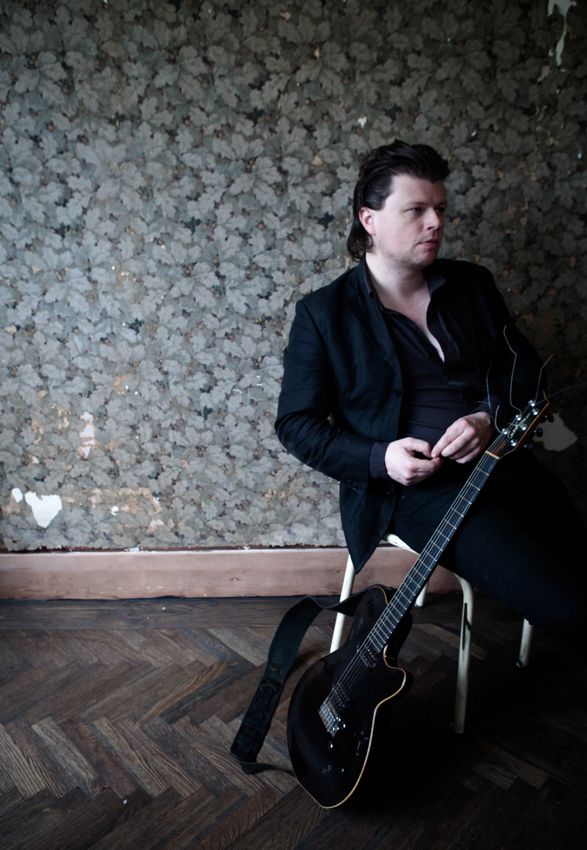 Tom Rodwell, photo by Liz Clarkson
Wet Wings
After a hiatus that could easily have been permanent, Wellington-via Christchurch group Wet Wings have returned with a new mini album of experimental pop duets. We talk to core members Darian Woods and Lucy Botting about the advantages of making music for the internet, and what keeps a band going when relationships within it change.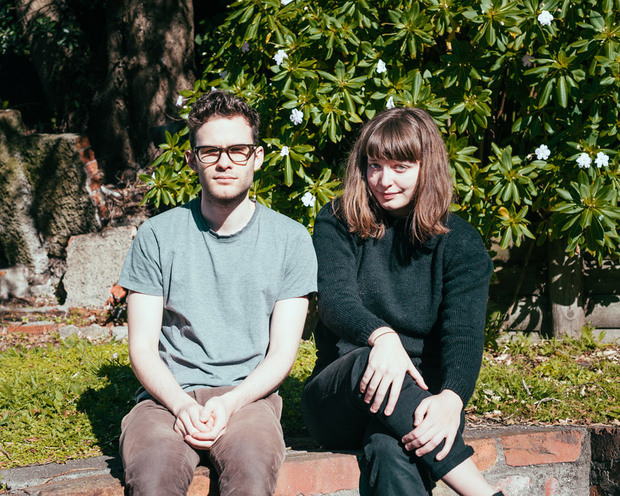 Wet Wings' Darian Woods and Lucy Botting, photo by Andrew Jacombs
Music played in this show
2-3pm
Artist: Wu​-​Tang
Song: Lyrical Swords
Composer: GZA
Album: Wu-Tang Meets the Indie Culture Vol. 1
Label: Babygrande
Kate Tempest Interview
Artist: Kate Tempest
Songs: Theme From Becky, A Hammer, The Beigeness, Lonely Daze, Circles, The truth.
Composer: Tempest/Carey
Album: Everybody Down
Label: Big Dada
Artist: Black Moon
Song: Buck Em Down
Composer: Black Moon
Album: Enta Da Stage
Label: Wreck Records
P-Money and Buckshot Interview
Artist: Buckshot and P-Money
Song: Crown Intro, Just Begun, Flute, The Choice, Clear Light, We In Here, This Is My World
Composer: P.Wadams, K.Blake
Album: BackPack Travels
Label: Dirty Records, Dawn Raid Records, Duck Down Music
Artist: Sinkane
Song: Hold Tight
Composer: Sinkane
Album: Mean Love
Label: DFA
Mr Scruff Interview
Artist: Eddie Kendricks
Song: Date With the Rain
Composer: Miller
Album: Keep on Truckin'
Label: Motown
Artist: Mr Scruff
Song: Get on Down
Composer: Carthy
Album: Ninja Tuna
Label: Ninja Tune
Artist: Glen Brown & King Tubby
Song: Wicked Can't Run This Dub
Composer: Brown
Album: Termination Dub
Label: Blood and Fire
Artist: A Guy Called Gerald
Song: Voodoo Ray
Composer: Akinola / Simpson
Album: 12"
Label: Rham!
Artist: Mr Scruff
Song: Ambiosound
Composer: Carthy
Album: Keep it Unreal 10th Anniversary Edition
Label: Ninja Tune
Artist: Mr Scruff
Song: Wail
Composer: Carthy
Album: Mrs. Scruff
Label: Pleasure/Ninja Tune
Artist: Mr Scruff
Song: Stereo Breath
Composer: Carthy
Album: Friendly Bacteria
Label: Ninja Tune
Artist: Mr Scruff
Song: We Are Coming
Composer: Carthy
Album: Friendly Bacteria
Label: Ninja Tune
Artist: Fela Kuti & Africa 70
Song: No Agreement
Composer: Kuti
Album: No Agreement
Label: Knitting Factory Records
Artist: Moondog
Song: Birds Lament
Composer: Hardin (Moondog
Album: The German Years
Label: Roof Music
Rufus Interview
Artist: Rüfüs
Song: Desert Night, Simplicity Is Bliss, Sarah
Composer: John George, Tyrone Lindqvist, James Hunt
Album: Atlas
Label: Sweat It Out
3-4pm
A Tribute To Peter Dawkins Interview
Artist: Lutha
Song: Stop, the music is over
Comp: McAlpine - Spittle
Album:Stop The Music is Over –The HMV Recordings
Label: EMI
Artist: Dragon
Song: This Time
Comp: Hewson - Dragon
Album: The Essential Dragon
Label: Sony BMG
Artist: Mi Sex
Song: Computer Games
Comp: Gilpin - Stanton
Album: Mi-Sex '79-'85
Label: Columbia
Artist: Head Band
Song: Good Morning Mr Rock And Roll
Comp: T & P Adderley
Album: The Headband Collection
Label: EMI
Artist: Shane
Song: Saint Paul
Comp: Terry Knight
Album: Saint Paul – The Very Best of Shane
Label: EMI
Artist: Quincy Conserve
Song: Alright In The City
Comp: Dunn - McCashen
Album: Loxene Golden Disk 1971
Label: EMI
Artist: Fourmyula
Song: Nature
Comp: W Mason
Album: The Most of Fourmyula
Label: EMI
Artist: Mi Sex
Song: People
Comp: Stanton, Burns, Gilpin
Album: Mi Sex '79-'85
Label: Columbia
Artist: Dragon
Song: Are You Old Enough
Comp: Hewson
Album: The Essential Dragon
Label: Sony BMG
Artist: Blerta
Song: Dance All Around The World
Comp: Simpson, Murphey
Album: The Return Trip
Label: EMI
Artist: Peter Jefferies and Shayne Carter
Song: Randolph's Going Home
Composer: Jefferies/Carter
Album: Flying Nun Vinyl Archive
Label: Flying Nun
Peter Jefferies in Session
Artist: Peter Jefferies
Song: Electricity, On An Unknown Beach
Composer: Jefferies
Album: Unreleased
Label: Radio NZ Recording
Artist: Little Moon
Song: Adios Amigos
Composer: Little Moon
Album: Little Moon EP
Label: Self Release
Melody Pool Session (extract)
Artist: Melody Pool
Song: Somebody That You've Never Met Before
Composer: Pool
Album: Unreleased
Label: Radio NZ Recording
Gig Guide
 
4-5pm
Tom Rodwell's Southern Journey-Tour Diary
Artist: Georgia Sea Island Singers
Songs: Knee bone, Ain't i Right
Composer: traditional, arr. Georgia Sea Island Singers
Album: Southern Journey, Vol. 13: Earliest Times - Georgia Sea Island Songs For Everyday Living
Label: Rounder
Artist: Moving Star Hall Singers
Songs: See Old Ark A-Moving
Composer: traditional arr. Moving Star Hall Singers
Album: Moving Star Hall Singers and Alan Lomax - Sea Island Folk Festival
Label: Folkways Records FS 3841
Artist: Alan Lomax
Songs: Talk About Sea Island Folk Festival
Composer: Alan Lomax
Album: Moving Star Hall Singers and Alan Lomax - Sea Island Folk Festival
Label: Folkways Records FS 3841
Artist: Tom Rodwell
Songs: Buzzard Hymn
Composer: Tom Rodwell
Album: unreleased
Label: Fireplace Recordings
Artist: Tray Hicks Family Band
Songs: I Just Want to be Alright
Composer: Tray Hicks Family Band
Album: unreleased
Label: n/a
Artist: Deacon Allen Ramsey & Friends
Songs: "Can't Nobody Do Me Like Jesus"
Composer: traditional arr. Allen Ramsey
Album: unreleased
Label: n/a
Artist: Tom Rodwell
Songs: Live Oak
Composer: Tom Rodwell
Album: unreleased
Label: Fireplace Recordings
Artist: The Gospel Jewels
Songs: I Never Met a Man Like Jesus Before
Composer: traditional arr. The Gospel Jewels
Album: unreleased
Label: n/a
Artist: Tray Hicks Family Band
Songs: Walk Around Heaven
Composer: traditional arr. Tray Hicks Family Band
Album: unreleased
Label: n/a
Artist: The Mighty Flames of Joy
Songs: Train Kept Rolling
Composer: traditional arr. The Mighty Flames of Joy
Album: unreleased
Label: n/a
Artist: Tom Rodwell
Songs: Kingfisher
Composer: Tom Rodwell
Album: unreleased
Label: Fireplace Recordings
Artist: The McIntosh County Ring Shouters
Songs: Eve & Adam (Pickin' Up Leaves)
Composer: traditional arr. The McIntosh County Ring Shouters
Album: The Art of Field Recording vol. 2
Label: Dust to Digital
Artist: Ikebe Shakedown
Song: Stone By Stone
Composer: Ikebe Shakedown
Album: Stone By Stone
Label: Ubiquity
Introducing: Hopetoun Brown
Artist: Hopetoun Brown
Song: Demanding Blues
Composer: Stewart/Atkinson
Album: n/a
Label: Self-Released
Artist: Slow Club
Song: Tears of Joy
Composer: Slow Club
Album: Complete Surrender
Label: Caroline International
Wet Wings Interview
Artist: Wet Wings
Song: Willow Peak/Sea Snake/Mother Of A Life/Still Water/Your Hands/Brute
Composer: Darian Woods, Lucy Botting
Album: Willow Peak
Label: Lil' Chief
Artist: Yumi Zouma
Song: Riquelme
Composer: Yumi Zouma
Album: EP
Label: Cascine
Artist: Ornette Coleman
Song: Law Years
Composer: Coleman
Album: Science Fiction
Label: Columbia