Music 101 for Saturday 19 July 2014
5:00 PM.Farewell Tommy Ramone, hello Surgery Studios Mk II, UK duo Jungle and beats, battles and BBQs with Australia's Hilltop Hoods. Read more Audio
2-3pm
The Ramones
Tommy Ramone, the last of the original Ramones died this week, and with him passes one of the truly iconic  groups of the 20th century. Trevor Reekie considers the rock'n'roll legacy of the Ramones.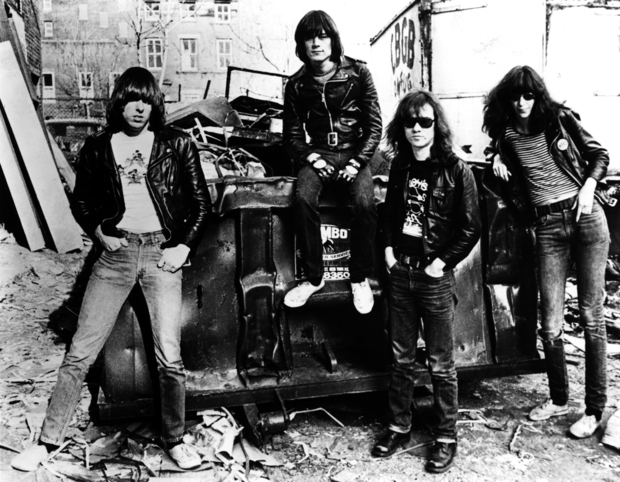 The Ramones, photo Creative Commons
Crosby, Stills, Nash and Young
Nick Bollinger talks to Graham Nash about a new box set marking the 40th anniversary of Crosby, Stills, Nash & Young's historic 1974 stadium tour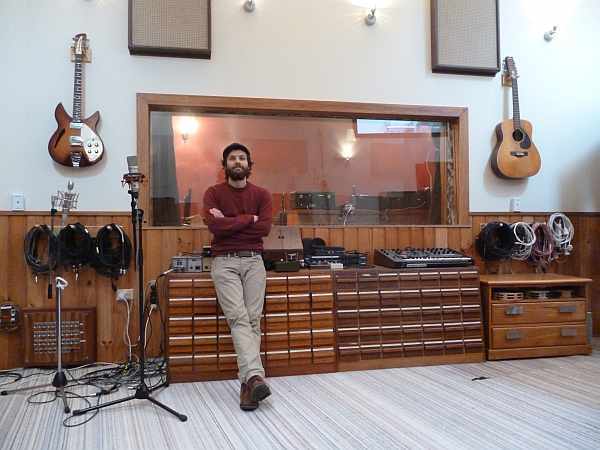 Lee Prebble in The Surgery main studio. Photo by Emma Smith

The Surgery Studios
We take a tour around the new Surgery Studios with award winning engineer Lee Prebble.
3-4pm
Jungle
With a series of beautifully choreographed music videos, disco falsettos to make the Bee Gees proud, and a tight live show to support their debut album, Jungle are a fast rising act on the UK music scene. We find out about why the duo's initial releases were shrouded in mystery.
Hilltop Hoods
Adelaidean rap trio Hilltop Hoods are one of Australia's biggest hip hop exports, but their meat and potatoes boom bap has yet to cut through in New Zealand. Hilltop Hoods' MC Suffa tell us why he thinks NZ hip hop acts are winning the Trans-Tasman battle.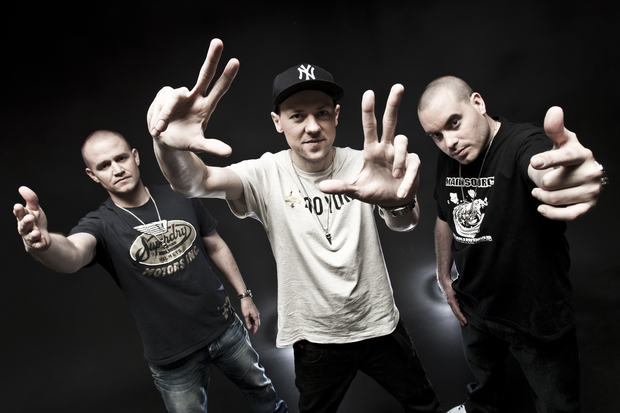 Hilltop Hoods

The Sampler: Sia- 1000 Forms of Fear
Gig Guide
4-5pm
French for Rabbits Tour Diary
Dream-pop duo French for Rabbits have just completed their second tour of Europe, playing at festivals, bars and living rooms. Hear softly spoken tales from the road, as Brooke Singer and John Fitzgerald ramble around Europe, charming audiences from Switzerland to the Czech Republic.
Papua Merdeka
Ten acts including SJD and Mara TK played for the emancipation of the people of West Papua at a central Auckland fundraiser for outspoken West Papuan journalist and human rights advocate, Victor Mambor.  Nick Atkinson was there to talk to the performers.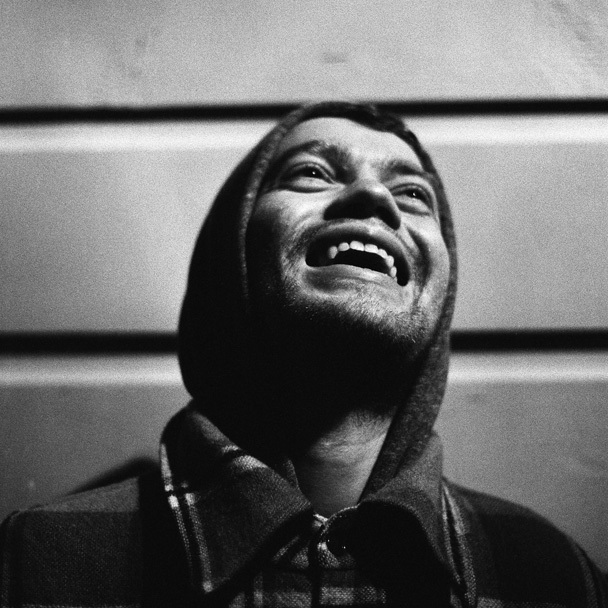 Mara TK, photo by Pat Shepherd
Music played in this show
2-3pm
Farewell Tommy Ramone
Artist: Ramones
Song: Bltzkrieg Bop
Comp: Tommy and Dee Dee Ramone
Album: It's Alive
Label: Sire
Artist: Ramones
Song: Pinhead
Comp: Ramones
Album: It's Alive
Label: Sire
Artist: Ramones
Song: Beat On The Brat
Comp: Joey Ramone
Album: Mania
Label: Sire
Artist: Ramones
Song: I Wanna Be Sedated
Comp: Dee Dee, Joey, Johnny Ramone
Album: Mania
Label: Sire
Artist: The Drongos
Song: Substance Abuser
Comp: Drongos
Album: Small Miracles
Label: Proteus Records
Artist: Ramones
Song: Sheena is a Punk Rocker
Comp: Joey Ramone
Album: Its Alive
Label: Sire
Artist: Ramones
Song: 53rd & 3rd
Comp: Dee Dee Ramone
Album: Ramones (Deluxe Edition)
Label: Sire
Artist: Ramones
Song: Do You Remember Rock 'n' Roll Radio?
Comp: Dee Dee, Johnny, Joey Ramone
Album: Mania
Label: Sire
Artist: Ramones
Song: Surfing Bird
Comp: Al Frazier, Carl White, Sonny Harris,Turner Wilson Jr.
Album: Its Alive
Label: Sire
Artist: Ramones
Song: Commando
Comp: Dee Dee Ramone, Johnny Ramone
Album: Mania
Label: Sire
Artist: Ramones
Song: We Want The Airwaves
Comp: Joey Ramone
Album: Mania
Label: Sire
Artist: Johnny Winter
Songs: Leland Mississippi Blues
Composer: Winter
Album: Johnny Winter
Label: Sony
The Sampler: Graham Nash Interview - CSNY 1974 Live
Artist: Crosby, Stills, Nash & Young
Songs: Love The One You're With, Suite: Judy Blue Eyes
Composer: Stills
Songs: Love Art Blues, Goodbye Dick, Ohio
Composer: Young
Songs: Our House, Chicago, Teach Your Children
Song: Almost Cut My Hair
Composer: Crosby
Song: Wooden Ships
Composer: Crosby/Stills/Kantner
Album: CSNY 1974
Label: Rhino
The Surgery Studios Interview
Artist: Shihad
Song: Flaming Soul
Composer: Dwyer
Album: Deb's Night Out
Label: Wildside
Artist: Trinity Roots
Song: Call To You
Composer: Trinity Roots
Album: True
Label: Trinity Roots
Artist: The Phoenix Foundation
Song: Going Fishing
Composer: The Phoenix Foundation
Album: Horse Power
Label: Capital
Artist: Family Cactus
Song: Moss Green Cape
Composer: Family Cactus
Album: Spirit Lights
Label: Arch Hill
Artist: Black Seeds
Song: Senegal Champions of Africa
Composer: The Black Seeds
Album: On the Sun
Label: Capitol
Artist: Jess Chambers
Song: Stringing Me Along
Composer: Chambers
Album: The Woolshed Sessions
Label: Woolshed
Artist: The Phoenix Foundation
Song: Buffalo
Composer: The Phoenix Foundation
Album: Buffalo
Label: EMI
Artist: The Phoenix Foundation
Song: Fiscal Pickle
Composer: The Phoenix Foundation
Album: Tom's Lunch
Label: Universal
3-4pm
Artist: The Libertines
Songs: Can't Stand Me Now
Composer: Doherty / Barat / Hammerton
Album: The Libertines
Label: Rough Trade
Jungle Interview
Artist: Jungle
Songs: Platoon, Busy Earning, The Heat, Smoking Pixels, Lucky I Got What I Want
Composer: Lloyd-Watson / McFarland
Album: Jungle
Label: XL
Artist: Hawk House
Song: Chill Pill (Experiment 2)
Composer:
Album: A Handshake to the Brain
Label: Virgin/EMI
Introducing: Midnight Gallery
Artist: Midnight Gallery
Song: Memory
Composer: A.Fuhr, E.Mahon, T.Pere
Album: Midnight Gallery
Label: Warner Music
Hilltop Hoods Interview
Artist: Scribe
Song: Not Many
Composer: M.Luafutu, P.Wadams
Album: The Crusader
Label: Dirty Records
Artist: Scribe
Song: My Shit
Composer: M.Luafutu, 10Aciouss
Album: Rhymebook
Label: Dirty Records
Artist: Hilltop Hoods
Song: The Thirst Pt. 1, Drinking from the Sun, Speaking in Tongues
Composer: M.Lambert, D.Smith, B.Francis
Album: Drinking from the Sun
Label: Golden Era Records
Artist: Briggs
Song: The Hunt
Composer: A.Briggs, G.Gurrumul Yunupingu
Album: SHEPLIFE
Label: Golden Era Records
Artist: Banoffe
Song: Got It
Composer: Brown
Album: TBC
Label:
The Sampler: Sia- 1000 Forms of Fear
Artist: Sia
Songs: Big Girls Cry, Eye Of The Needle
Composer: Furler/Braide
Song: Fire Meets Gasoline
Composer: Furler/Dixon/Kurstin
Song: Chandelier
Composer: Furler/Shatkin
Song: Straight For The Knife
Composer: Furler/Parker
Song: Fair Game
Composer: Furler/Kurstin
Album: 1000 Forms Of Fear
Label: Inertia
Artist: Leno Lovecraft
Song: Making Love with Alien Mermaids
Composer: Leno Lovecraft
Album: The End of Puppies
Label: A Low Hum
Gig Guide
 
4-5pm
French For Rabbits Tour Diary
Artist: French For Rabbits
Song: Marauder, Claimed By The Sea
Composer: Singer, Fitzgerald
Album: Claimed By The Sea
Label: Homealone
Artist: French For Rabbits
Song: The Other Side, Goat,
Composer: Singer, Fitzgerald
Album: Single
Label: Homealone
Artist: French For Rabbits
Song: Cold
Composer: Singer, Fitzgerald
Album: unreleased
Label: n/a

Artist: Fraser Ross
Song: Everyone Have the Greatest Feeling, Sweet Kisses, Silver Flowers
Composer: Ross
Album: To Places EP
Label: Self-Released
Artist: Pales
Song: Bad Luck
Composer: Blake / Isaacs
Album: It's Cold Outside
Label: self release
Artist: Shunkan
Song Sideway Sleepers
Composer: Shunkan
Album: Shunkan (シュンカン I )
Label: self release
Free West Papua Concert
Artist: George Telek
Song: West Papua (Merdeka Mix)
Composer: George Telek, Ngaiire Joseph, Lea Rumwaropen
Album: Akave
Label: Wantok Music/ George Telek
Artist: Reb Fountain, Will Wood, Dave Khan
Song: Hopeful and Hopeless
Composer: Reb Fountain
Album: Unreleased
Label: Radio New Zealand recording
Artist: Mara TK
Song: Purea Nei
Composer: Henare Mahanga, Hirini Melbourne
Album: Unreleased
Label: Radio New Zealand recording
Artist: Thepporn Petchubon
Song: Fang Jai Viangjan
Composer: Thepporn Petchubon
Album: The Sounds of Siam Vol 2
Label: Soundway