Music 101 for Saturday 28 June 2014
2-3pm
Pulp: A Film About Life Death and Supermarkets
Pulp's Jarvis Cocker and Kiwi director Florian Habicht speak on the making of the new Pulp documentary, how they came to work together and what the home crowd of Sheffield thought about it all.


Joe Meek
UK producer Joe Meek was a pop craftsman and a veritable wunderkind in the recording studio, forging a legacy as one of the most important record producers of all time in his short career.
Trevor Reekie talks to Howard S. Berger about his music documentary A Life in the Death of Joe Meek, which explores the enigma and mystery that shrouded this musical genius and DIY pioneer.
Joe Meek, creative commons
3-4pm
Bobby Womack Obituary
Legendary soul singer Bobby Womack died on June 27th, 2014 aged 70.
Louie Knuxx
When New Plymouth hip hop artist Louie Knuxx touched down at Wellington Airport in November last year, it'd been six years since he'd stepped foot on New Zealand soil – the result of various warrants out for his arrest. Now back on home turf with his first new album in the same timeframe under his belt, we check in to see if Knuxx is on the straight and narrow.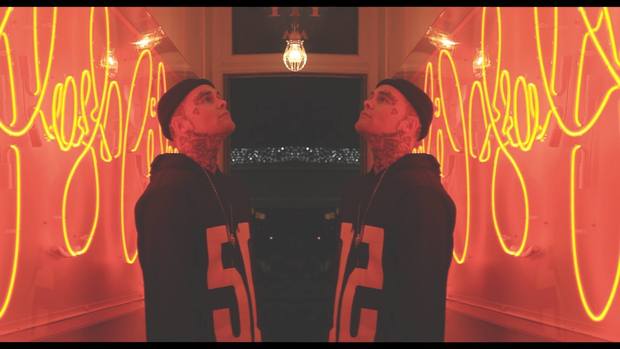 Louie Knuxx
Misfit Mod's Electronic Music Practice for Women
Christchurch musician Misfit Mod has been running a series of workshops designed to promote a supportive, fun and accessible environment for women wanting to learn more about starting their own electronic music practice. Gemma Syme went along to The Auricle in Christchurch to check them out.
4-5pm
Robert Christgau- An Appointment with the Dean
Robert Christgau – self-proclaimed Dean Of American Rock Critics – stopped his Consumer Guide last year, almost 45 years after he began. Nick Bollinger talks to Robert Christgau about modern pop, good writing and the changing role of the rock critic in the internet age.
Robert Christgau, creative commons
Lawrence Arabia live at Puppies
Lawrence Arabia recently performed his albums Chant Darling, The Sparrow, and his 2006 self-titled debut from go to whoa at now defunct Wellington venue Puppies. We bring you a highlight reel of live recordings from those shows. Hear more from Lawrence Arabia here.
Conor Oberst- Upside Down Mountain
Nick Bollinger reviews a solo set from Nebraska-born singer-songwriter Conor Oberst.
 
Music played in this show
2-3pm
Artist: Pulp
Song: This Is Hardcore (4Hero Remix)
Composer: Pulp
Album: This Is Hardcore Single
Label: Island
Pulp: A Film About Life Death and Supermarkets Interview
Artist: Pulp
Song: Happy Endings
Composer: Pulp
Album: His 'n' Hers
Label: Island
Artist: Pulp
Song: Common People
Composer: Pulp
Album: Different Class
Label: Island
Artist: Pulp
Song: Lipgloss
Composer: Pulp
Album: His 'n' Hers
Label: Island
Artist: Pulp
Song: Babies
Composer: Pulp
Album: His 'n' Hers
Label: Island
Artist: Pulp
Song: Help The Aged
Composer: Pulp
Album: This Is Hardcore
Label: Mercury
Artist: Pensioners in a cafe- an excerpt from from Pulp: A Film About Life, Death and Supermarkets
Song: Help The Aged
Composer: Pulp
Album: Unreleased Recording
Label: Excerpt from Pulp: A Film About Life, Death and Supermarkets
Artist: Pulp
Song: Countdown
Composer: Pulp
Album: Party Clowns: Live In London 1991
Label: Retroworld
Artist: Pulp
Song: Do You Remember The First Time
Composer: Pulp
Album: His 'n' Hers
Label: Island
Artist: Belle and Sebastian
Song: White Collar Boy
Composer: Belle and Sebastian
Album: The Life Pursuit
Label: Rough Trade
Artist: Matmos
Song: Solo Buttons For Joe Meek
Composer: Daniel, Lightcap, Schmidt
Album: The Rose Has Teeth In The Mouth Of The Beast
Label: Matador
Joe Meek Documentary Interview
Artist: The Moontrekkers
Song: Return Of The Vampire (The Bogey Man)
Comp: Meek
Album: Vampires Cowboys Spacemen And Spooks
Label: Castle
Artist: Jason Eddy & The Centremen
Song: Singing The Blues
Comp: Endsley
Album: The Alchemist Of Pop [Disc 2]
Label: Castke
Artist: Tommy Steele
Song: Put a Ring On Her Finger
Comp: Meek
Album: The Real Steele
Label: Castle
Artist: John Leyton
Song: Johnny Remember Me
Comp: Goddard
Album: Telstar - The Hits Of Joe Meek
Label: Castle
Artist: The Moontrekkers
Song: Night Of The Vampire
Comp: Meek
Album: Vampires Cowboys Spacemen And Spooks:
Label: Castle
Artist: Screaming Lord Sutch & The Savages
Song: 'Til The Following Night
Comp: Sutch
Album: Joe Meek: The Alchemist Of Pop
Label: Castle
Artist: The Tornados
Song: Telstar
Comp: Meek
Album: Vampires Cowboys Spacemen And Spooks
Label: Castle
Artist: The Syndicats
Song: Crawdaddy Simone
Comp: Williams, Fenwick
Album: The Alchemist Of Pop
Label: Castle
Artist: The Buzz
Song: You're Holding Me Down
Comp: Turnbull
Album: The Alchemist Of Pop
Label: Castle
Artist: The Honeycombs
Song: Have I The Right
Comp: Howard, Blakely
Album: The Alchemist Of Pop
Label: Castle
Artist: Crying Shame
Song: Nobody Waved Goodbye
Comp: Kneen, Robinson
Album: Telstar - The Hits Of Joe Meek
Label: Castle
Artist: Thee Oh Sees
Song: Toe Cutter
Composer: Thee Oh Sees
Album: Floating Coffin
Label: Castle Face
Artist: The Subliminals
Song: Speed of Sound (live @ the Kings Arms)
Composer: The Subliminals
Album: Unreleased
Label: RNZ Recording
3-4pm
Artist: Bobby Womack
Song: Across 110th Street
Composer: B Womack/J.J. Johnson
Album: Across 110th St
Label: Charley
Louie Knuxx Interview
Artist: Louie Knuxx
Song: Don't Chat, Cold Chills, Organic Milk, $igns, Ain't Felt a Thing in Years, Sex and Drugs, Spaceship, Rich Already, Civil into Savage
Composer: T.Williams
Album: PGT/GRR
Label: Private
Artist: Death Grips
Song: Black Quarterback
Composer: Death Grips
Album: Niggas On The Moon
Label: Third Worlds
Artist: Bachelorette
Song: Blanket
Composer: Alpers
Album: Bachelorette
Label: Drag City
Misfit Mod Women's Electronic Music Workshops
Artist: Beatie Boys
Song: Hey Ladies
Composer: MCA, Adrock, Mike D, Barbarella Bishop, Matt Dike, Ronald Ford, John King, Gaary Shider, Linda Shider, Michael Simpson, Larry Troutman, Roger Troutman
Album: Paul's Boutique
Label: Capitol
Artist: Misfit Mod
Song: Suger Cane
Composer: Sarah Kelleher
Album: Island and Islands
Label: Stars and Letters
Artist: Stanier Black-Five
Song: Double Headed
Composer: Jo Burzynska
Album: Train Tracks 7"
Label: Argot Records
Introducing: Tawahinga
Artist: Tawahinga
Song: Loosely
Composer: Butt
Album: Bedcat EP
Label: Self Released

 
Gig Guide
Artist: All Seeing Hand
Song: Lying Dead With A Bar of Soap
Composer: All Seeing Hand
Album: Mechatronics
Label: Muzai
4-5pm
Robert Christgau Interview
Artist: Television
Songs: Marquee Moon, See No Evil
Composer: Verlaine
Album: Marquee Moon
Label: Elektra
Artist: Gary Numan
Song: Cars
Composer: Numan
Album: The Pleasure Principle
Label: Atco
Artist: Elvis Costello
Song: You'll Never Be A Man
Composer: Costello
Album: Trust
Label: F-Beat
Artist: Ariel Pink
Song: Kinski Assassin
Composer: Rosenberg
Album: Mature Themes
Label: 4AD
Artist: Peter Stampfel
Song: Dook Of The Beatniks
Composer: Stampfel
Album: Dook Of The Beatniks
Label: Piety Street Files & Archaic
Artist: Lady Gaga
Song: Artpop
Composer: Germanotta
Album: Artpop
Label: Interscope
Artist: Vampire Weekend
Song: Obvious Bicycle
Composer: Batmanglij, Koenig
Album: Modern Vampires Of The City
Label: XL Recordings
Artist: Hound Dog Taylor
Song: She's Gone
Composer: Taylor
Album: Hound Dog Taylor & The Houserockers
Label: Alligator
Lawrence Arabia Live At Puppies
Artist: Lawrence Arabia
Song: Dessau Rag, Fine Old Friends
Composer: Milne
Album: Unreleased
Label: Live Puppies Recording courtesy of Milne/ Goldsmith
Artist: Kishi Bashi
Song: Carry On Phenomenon
Composer: Ishibashi
Album: Lighght
Label: Joyful Noise
Conor Oberst- Upside Down Mountain
Artist: Conor Oberst
Songs:Common Knowledge, You Are Your Mother's Child, Lonely At The Top, Hundreds Of Ways, Time Forgot
Composer: Oberst
Album: Upside Down Mountain
Label: Nonesuch
Artist: Death Vessel
Song: Velvet Antlers
Composer: Thibodeau
Album: Island Intervals
Label: Sub Pop
Artist: Ben Frost
Song: Secant
Composer: Frost
Album: A U R O R A
Label: Mute