Music 101 for Saturday 21 June 2014
This week we're marking 50 years since The Beatles first and only visit to New Zealand.
Explore our Beatles New Zealand Tour 1964 collection, Share memories with other Beatles fans, or join the Twitter conversation #BeatlesNZ64
2-3pm
PNC
After 10 years of affiliation with hip hop labels Breakin Wreckwordz and Dirty, PNC is going it alone on his latest release, The Codes. The proud Palmerston North native talks to Sam Wicks about how his newfound independence is shaping his output.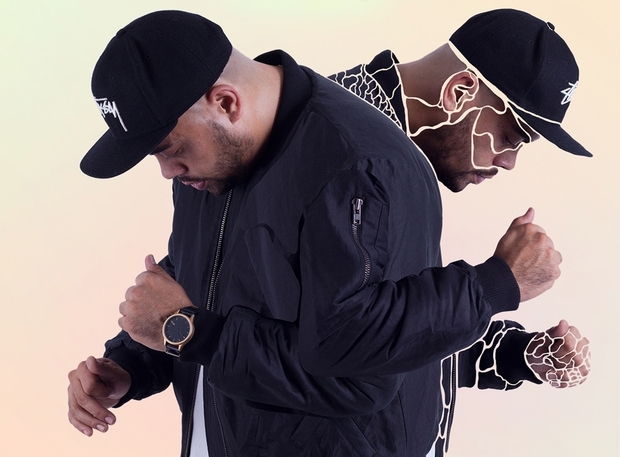 PNC
Remi
Melbourne based rapper Remi on making his own way in the Australian hip hop scene, micro-aggressions feeding into his new album Raw X Infinity, and his longtime production crew.
Te Ao Mārama
To mark the beginning of Matariki, Wellington's Museum of City and Sea hosts a telling of the story of Ranginui and Papatūānuku, punctuated by music from Taonga Pūoro and classical instruments. We take a soundwalk through.
3-4pm
The Sampler: Renee-Louise Carafice
NZ singer-songwriter Renee-Louise Carafice chronicles another turbulent period in her life on Power Animals. Nick Bollinger takes a listen, and speaks to her about miniature bicycles, living in Nashville, and making people feel uncomfortable.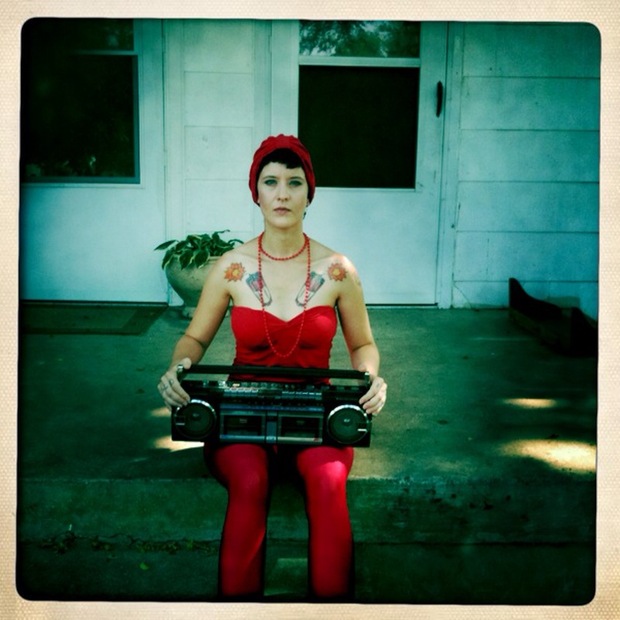 Renee-Louise Carafice, Photo by Acme Brown
Beach Pigs
Young Northland/Auckland quartet Beach Pigs have emerged from months of enforced silence with their debut album, the enigmatically-titled Grom Warfare. The product of punishing live schedules, serious studio time, and underemployment, it's a rough gem. Joe Nunweek talks to them about uncool influences, surfer lingo, and their fantastic new video.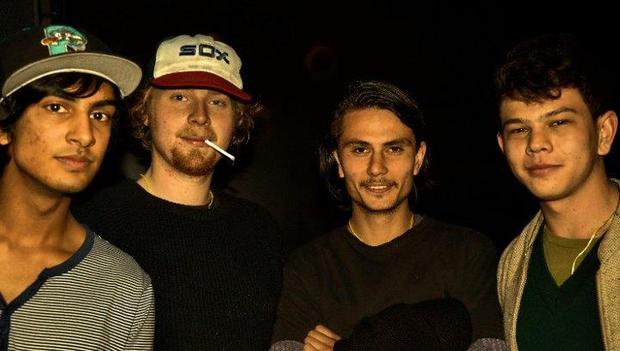 Beach Pigs
White Lung
White Lung frontwoman Mish Way on being a musician/journalist and the metallic tinges on White Lung's new album Deep Fantasy.
Gig Guide
4-5pm
Radio New Zealand is marking 50 years since The Beatles first and only visit to New Zealand.
Explore our collection of Beatles memorabilia about The Beatles NZ 64 Tour.
Join the Twitter conversation #BeatlesNZ64
The Beatles in NZ: Things We Said Today
It is 50 years since The Beatles' made their only visit to New Zealand. To mark the anniversary, Nick Bollinger assembles a panel of New Zealand songwriters from different generations - Tim Finn, Lawrence Arabia and Princess Chelsea - to discuss the impact The Beatles have had on their lives and the reasons for their enduring influence.
The Beatles and members of the Te Pataka concert party at Wellington Airport, 21 June 1964. Photograph taken by Morrie Hill. Image courtesy Alexander Turnbull Library
Beatlemania
We celebrate 50 years - to the hour - since The Beatles arrived in New Zealand to play seven shows over eight days. Hear stories from audience members, rare NZ cover versions of Beatles songs, and audio from the moment the band touched down and induced screaming and fainting from teenaged girls.
Your memories and stories are being gathered on the Beatles NZ 64 fan page  
Music played in this show
2-3pm
Artist: Peter Posa
Song: She's A Woman
Composer: Lennon-McCarteny
Album: Let Me Take You Down... Under
Label: Ode
PNC Interview
Artist: PNC
Song: 100 Cups
Composer: S.Hansen, N.McClaren
Album: The Codes
Label: PNC
Artist: PNC
Song: Kobe & Lebron
Composer: S.Hansen, D.Dallas/M.Miller
Album: The Codes
Label: PNC
Artist: PNC
Song: Like A Dream
Composer: S.Hansen, B.Wiley, J.Foster, N.McClaren
Album: The Codes
Label: PNC
Artist: PNC
Song: Dolla Sign Intro, Praise, Swrvn
Composer: S.Hansen, M.Miller, P.Hawkins
Album: The Codes
Label: PNC
Artist: PNC
Song: Ride
Composer: S.Hansen, M.Miller, P.Hawkins, P.Tuhoro
Album: The Codes
Label: PNC
Artist: PNC
Song: If It Wasn't For Love
Composer: S.Hansen, M.Miller
Album: The Codes
Label: PNC
Artist: Step Kids
Song: Wanderers
Composer: Step Kids
Album: Wanderers
Label: Stones Throw
Introducing: Heavy
Artist: Heavy
Song: Super Bad
Composer: Heavy
Album:
Label:
Artist: Randa
Song: Fortress
Composer: Randa
Album: Rangers
Label: Randa
Remi Interview
Artist: Remi
Song:Nigerian Sunrise, Melbourne Sunset,Tyson, Ode To Ignorance
Composer: Remi
Album: Raw X Infinity
Label: House of Beige
Te Ao Marama Interview
Artist: Alistair Fraser, Ingrid Culliford
Song: Hineraukatauri
Composer: Gillian Whitehead
Album: RNZN Recording
Label: RNZN
Artist: NZSO Brass quintet
Song: Fanfare For Brass
Composer: N Hunt
Album: RNZN Recording
Label: RNZN
Artist: Alistair Fraser, Warren Warbrick, Tamihana Katene
Song: Te Ao Marama
Composer: Warbrick
Album: RNZN Recording
Label: RNZN
Artist: Alistair Fraser, NZ String Quartet, Warren Warbrick
Song: He Poroporoaki
Composer: Farr
Album: RNZN Recording
Label: RNZN
Artist: Moon Hooch
Song: Bari 3
Composer: Moon Hooch
Album: Entering The Cave
Label: Self Release
3-4pm
Renee-Louise Carafice
Artist: Renee-Louise Carafice
Songs: Little Victory Song, The Bird She Can't Catch, A History Of Your Wanting, A Promise A Fireworks Display, On My Shoulders Michael, Oh Your Lies, I Have Some Problems
Composer: Carafice
Album: Power Animals
Label: Bird Army
Artist: Suren Unka
Song: Uvula
Composer: Suren Unka
Album: El Chupacabra
Label:
Beach Pigs- Interview
Artist: Beach Pigs
Song: Daydreamer, Big Peach, Paid In Cash, Night Surfing
Composer: Beach Pigs
Album: Grom Warfare
Label: self-released
Artist: Fucked Up
Song: Paper The House
Composer: F**ked Up
Album: Glass Boys
Label: Matador
White Lung Interview
Artist: White Lung
Song: Take The Mirror,
Composer: White Lung
Album:Sorry
Label: Derranged
Artist: White Lung
Song: Drown With The Monster
Composer: White Lung
Album:Deep Fantasy
Label: Domino
Artist: White Lung
Song: Bad Way
Composer: White Lung
Album:Sorry
Label: Derranged
Artist: Sand In The Face
Song: Aspirin Kid
Composer: Sand In The Face
Album: Sand In The Face
Label:Twisted

Artist: Antwon
Song: Cold Tears
Composer: Antwon
Album: Heavy Hearted In Doldrums
Label: self
Artist: White Lung
Song: Face Down
Song: Snake Jaw
Composer: White Lung
Album:Deep Fantasy
Label: Domino
Artist: Nick Cave and the Bad Seeds
Song: Wide Lovely Eyes
Composer: Cave, Ellis
Album: Live From KCRW
Label: Mute
Gig Guide
Artist: Bob Dylan
Song: Tangled Up In Blue
Composer: Dylan
Album: Blood On The Tracks
Label: CBS
Artist: Schlomo
Song: Places
Composer: H Laufer
Album: Places
Label: Wedidit
Artist: Eye
Song: Coelacanth
Composer: Eye
Album: Winterwork
Label: Nyali
4-5pm
Things We Said Today- Why The Beatles Still Matter
Artist: The Beatles
Songs: Things We Said Today, If I Fell, I'll Be Back
Composer: Lennon, McCartney
Album: A Hard Day's Night
Label: Parlophone
Artist: The Beatles
Song: Long Long Long
Composer: Harrison
Album: The Beatles
Label: Apple
Artist: The Beatles
Song: The Fool On The Hill
Composer: Lennon, McCartney
Album: Magical Mystery Tour
Label: Capitol
Artist: The Beatles
Song: Because, The End
Composer: Lennon, McCartney
Album: Abbey Road
Label: Apple
Artist: The Beatles
Song: You're Going To Lose That Girl
Composer: Lennon, McCartney
Album: Help
Label: Parlophone
Artist: The Beatles
Song: Every Little Thing
Composer: Lennon, McCartney
Album: Beatles For Sale
Label: Parlophone
Artist: Dinah Lee
Song: Yeah Yeah We Love Them All
Composer: Mann,Appell
Album: Let Me Take You Down.. Under
Label: Frenzy
Artist: The Beatles
Song: Please Please Me
Composer: Lennon, McCartney
Album: Please Please Me
Label: Apple
Artist: The Beatles
Song: She Loves You
Composer: Lennon, McCartney
Album: The Beatles Anthology Vol 1
Label: Apple
Artist: Ray Columbus and the Invaders
Song: Saw Her Standing There
Composer: Lennon/McCartney
Album: Let Me Take You Down.. Under
Label: Frenzy
Artist: Peter Posa
Song: She's A Woman
Composer: Lennon-McCarteny
Album: Let Me Take You Down... Under
Label: Ode