Music 101 for Saturday 24 May 2014
2-3pm
The Bats in Session
Now in their 34th year of peddling sweet and sour country-inflected jangle pop, The Bats' Robert Scott, Malcolm Grant, Kaye Woodward and Paul Kean have recently been digging through their back catalogue for a series of vinyl reissues. The band visits the Music 101 studio to play a handful of Bats' classics.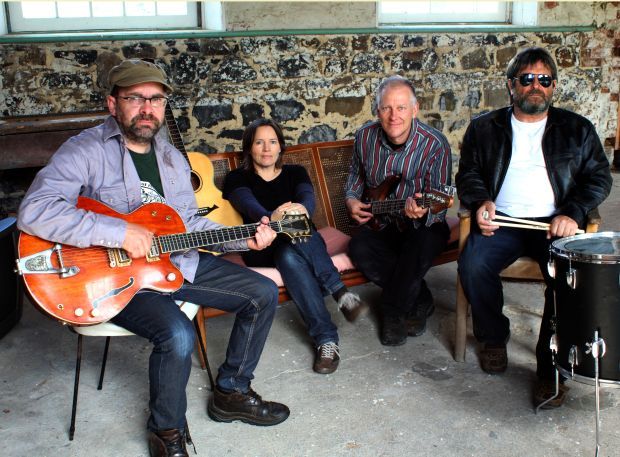 15 years of Arch Hill Recordings
Arch Hill founder Ben Howe picks a handful of tunes that tell the story of this pioneering local label. Early rarities from Lanky and Haints of Dean Hall contrast with newbies Doprah.
The Sampler: The Phoenix Foundation - Tom's Lunch
Nick Bollinger takes a listen to the brisk, action-packed new EP from The Phoenix Foundation.
3-4pm
tUnE-yArDs
Merrill Garbus, the woman behind tUnE-yArDs talks about her new album Nikki-Nack, and the experiences that shaped it, including percussion classes in Haiti, a book on how to write pop songs, and a new voice coach.
Sherpa
Auckland psychedelic pop band Sherpa are in the midst of a nation-wide tour to celebrate the release of their second album Blues & Oranges. Henry Oliver talks with the band's vibrant frontman Earl Ho about psychedelia, concept albums and the uncertainty of the band's future, as Ho departs for London at the end of the tour.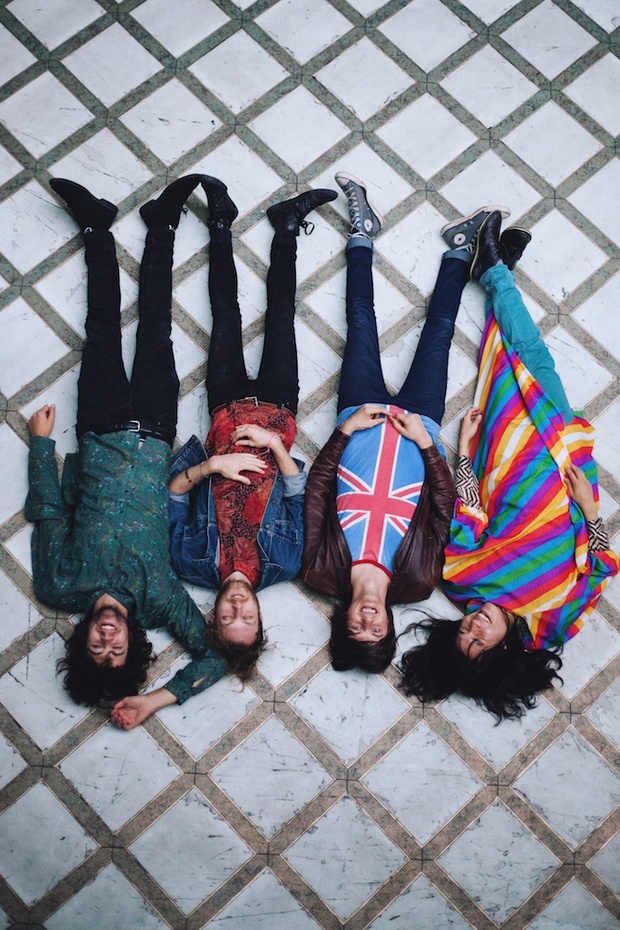 Gig Guide
4-5pm
Live: Bob Dylan Tribute
Bob Dylan turns 73 this Saturday. As he readies his 36th studio album Shadows in the Night, rock'n'roll's poet laureate continues to influence every modern songwriter. At a recent Dylan tribute show at Auckland's Wine Cellar, New Zealand musicians Hayden Booth, Reb Foundation, The Bads, Tiny Ruins, Adam McGrath and Delaney Davidson all paid tribute to the bard – Radio New Zealand was there to capture their performances.
The Sampler: Aldous Harding - Aldous Harding
A unique new voice has emerged from Lyttleton, which Nick Bollinger says 'shifts the air with rarefied grace'. Nick takes a listen to the self-titled debut from Aldous Harding.  
Liam Gerner
Gerner's mum recommended a book for her son written by ex-pat music writer Garth Cartwright. Gerner loved the pages and began quoting passages from More Miles Than Money on-stage while on the road with Ryan Bingham in the US. Cartwright and Gerner eventually met and planned a road trip to New Orleans. That expedition became the inspiration for Gerner's latest album Land Of No Roads.
Hear more interviews with Garth Cartright here and with Kim Hill here
Music played in this show
2-3pm
Artist: The Clean
Song: Wipe Me I'm Lucky
Composer: Kilgour/Kilgour/Scott
Album: the Clean Anthology
Label: Flying Nun
The Bats Live in Session
Artist:The Bats
Song: It's Not The Same, Up To The Sky, Fly Over Rooftops
Composer: Scott
Album: RNZ Recording
Label: RNZ Recording
Artist: Superette
Song: Killer Clown
Album: Tiger
Composer: Superette
Label: Flying Nun
Arch Hill's 15th Birthday
Artist: Lanky
Song: Here Come The Rains
Composer: Lanky
Album: Wait
Label: Arch Hill Records

Artist: David Kilgour
Song: Wave Of Love
Composer: David Kilgour
Album: The Far Now
Label: Arch Hill Records

Artist: The Haints Of Dean Hall
Song: Wait 'till Father Gets Home
Composer: The Haints Of Dean Hall
Album: The Haints Of Dean Hall
Label: Arch Hill Records

Artist: Doprah
Song: Love That I Need
Composer: Doprah
Album: Single
Label: Arch Hill Records
Artist: Tiny Ruins
Song: Chainmail Maker
Composer: Fullbrook
Album: Brightly Painted One
Label: Spunk/Flying Nun/Arch Hill
The Sampler: The Phoenix Foundation - Tom's Lunch
Artist: The Phoenix Foundation
Songs: Bob Lennon John Dylan, Fiscal Pickle, Real Pig, Race Day
Composer: The Phoenix Foundation
Album: Tom's Lunch
Label: Universal
Artist: Yalls
Song: Butterfalls
Composer: Casey
Album: United
Label: Gold Robot
3-4pm
Artist: Arcade Fire
Song: Flashbulb Eyes
Composer: Butler/Chassagne
Album: Reflektor
Label: Merge
Tune-Yards interview 
Artist: Tune-Yards
Songs: Sink-O, Water Fountain, Find A New Way, Wait For A Minute
Composer: Garbus
Album: Nikki Nack
Label: 4AD
Artist: Tame Impala
Song: Apocalypse Dreams
Composer: Kevin Parker / Jay Watson
Album: Lonerism
Label: Modular
Sherpa interview
Artist: Sherpa
Songs: Beach, Bzzy, Quit Time, Can Surreal, Die Jung, Sunrise
Composer: Sherpa
Album: Blues & Oranges
Label: Self-Released
Artist: Chris Malcolm
Song: Hurt, Love and Fire
Composer: Malcolm
Album: A Day In My Mind's Mind Vol 4
Label: Frenzy Music
Introducing: No Why
Artist: No Why
Songs: Anxious
Composer: No Why
Album: Weathered
Label: Self-Released
Artist: Beach Pigs
Song: Night Surfing
Composer: Beach Pigs
Album: Grom Warfare
Label: Self released
Artist: The Horrors
Song: Jealous Sun
Composer: The Horrors
Album: Luminous
Label: XL
Gig Guide
Artist: The Eagles
Song: Hotel California
Composer: Felder, Frey, Henley
Album: Hell Freezes Over
Label: Geffen

Artist: Lawrence Arabia
Song: The Bisexual
Composer: Milne
Album: RNZN Recording
Label: RNZN

Artist: Tape Man
Song: The Boss
Composer: Herkes
Album: Live At The Tomb Of The Unknown Warrior
Label: Stink Magnetic
3-4pm
Artist: Bob Dylan
Song: Subterranean Homesick Blues
Composer: B Dylan
Album: The Essential Bob Dylan
Label: Columbia
Live: Bob Dylan Tribute
Artist: Adam McGrath
Song: Political World
Composer: B.Dylan
Album: Unreleased Live Recording
Label: Radio NZ Recording

Artist: Reb Fountain
Song: Don't Think Twice It's Alright
Composer: B.Dylan
Album: Unreleased Live Recording
Label: Radio NZ Recording

Artist: The Bads
Song: Forever Young
Composer: B.Dylan
Album: Unreleased Live Recording
Label: Radio NZ Recording

Artist: Tiny Ruins
Song: I Dreamed I Saw Saint Augustine
Composer: B.Dylan
Album: Unreleased Live Recording
Label: Radio NZ Recording

Artist: Delaney Davidson
Song: This Wheel's On Fire
Composer: B.Dylan
Album: Unreleased Live Recording
Label: Radio NZ Recording
The Sampler: Aldous Harding
Artist: Aldous Harding
Songs: Stop Your Tears, Two Bitten Hearts, Titus Groan, Hunter, Small Bones of Courage
Composer: Harding
Album: Aldous Harding
Label: Lyttelton Records
Artist: Jolie Holland
Song: I Thought It Was The Moon
Composer: Holland
Album: Wine Dark Sea
Label: Anti
Liam Gerner and Garth Cartwright interview
Artist: Liam Gerner
Song: Say I Do, What Could Have Been
Composer: Liam Gerner
Album: Land Of No Roads
Label: Shock

Artist: Jeff Bridges
Song: Fallin' and Flyin'
Composer: Ryan Bingham
Album: Crazy Heart OST
Label: NEW WEST

Artist: Ryan Bingham
Song: the Weary Kind
Composer: Ryan Bingham
Album: Crazy Heart OST
Label: NEW WEST

Artist: The Hot 8 Brass Band
Song: Fly Away
Composer: Traditional/Arrangement by the HOT 8
Album: Rock With The Hot 8 Brass Band
Label: TRU

Artist: Tom T.Hall
Song: I Washed My Face In The Morning Dew
Composer: Tom T.Hall
Album: Classic Tom T.Hall
Label: MERCURY

Artist: Marty Stuart
Song: I'm Blue, I'm Lonsome
Composer: Bill Munroe, Hank Williams
Album: Tempted
Label: MCA Records

Artist: Tom Waits
Song: Talking At the Same Time
Composer: Tom Waits
Album: Bad As Me
Label: ANTI-

Artist: Liam Gerner
Song: Debt and Denialville
Composer: Liam Gerner
Album: Land Of No Roads
Label: Shock

Artist: The Hot 8 Brass Band
Song: Sexual Healing
Composer: Gaye, Brown, Ritz
Album: Rock With The Hot 8 Brass Band
Label: TRU

Artist: Liam Gerner
Song: Say I Do
Composer: Liam Gerner
Album: Land Of No Roads
Label: Shock
Artist: Dallas
Song: Better Than Change
Composer: Tamaira
Album: Better Than Change
Label: The Drop
Artist: Mark De Clive Lowe
Song: The Processional
Composer: De Clive Lowe
Album: Church
Label: Mashibeats