Music 101 for Saturday 10 May 2014
2-3pm
Che Fu
NZ Hip Hop pioneer Che Fu received the Lifetime Achievement Award at the Pacific Music Music awards this week - he talks with his old Supergroove bandmate Nick Atkinson about his career so far.
Pacific Music Music Awards
Reverend Mua Strickson-Pua talks about the 10th year of the Pacific Music Music Awards.
NZ Music Month 2014 selections: Julia Deans
Julia Deans chooses one of her favourite NZ songs to mark NZ Music Month 2014.
Vaitea
This NZ born Italian living in London talks about being a trilingual rapper.
3-4pm
DJ Premier
DJ Premier and Pete Rock are cornerstones of hip hop production and, between them, they've helped define the sound of a so-called Golden Era of sample-based, soulful beatmaking. On the day of his co-headlining Auckland show with his beatmaking brother-in-arms, DJ Premier talks to Sam Wicks about his era-defining sound.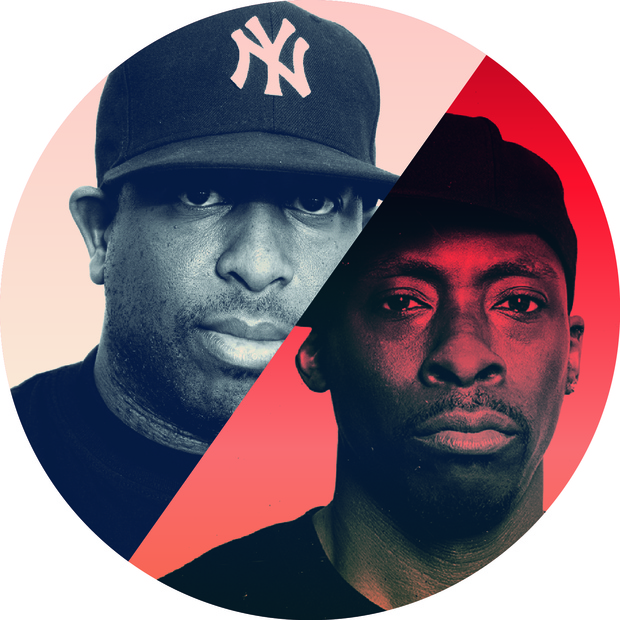 The Sampler: D'Angelo - Live at the Jazz Cafe
Revered, reclusive R&B artist D'Angelo has been working on a new album for over a decade, and has just re-released a 1995 live recording as a stop-gap measure….. Nick Bollinger takes a listen.
Janelle Monae
Pop-android Janelle Monae talks about working with Prince and how she crossed paths with Kimbra.
Gig Guide
4-5pm
Secret Life of Sound Systems
It's about bass and reggae music. It's about community and unity. It's about prodigious stacks of enormous speakers. Nick Atkinson corrals the main players in Aotearoa's small, but determined community of Sound System wranglers, they who build and shift heavy bins upon which reggae of all vintages is played. For some it's an exercise in nostalgia, for others they're tapping a new vein of recordings from artists who want revive reggae's core themes of togetherness and social justice.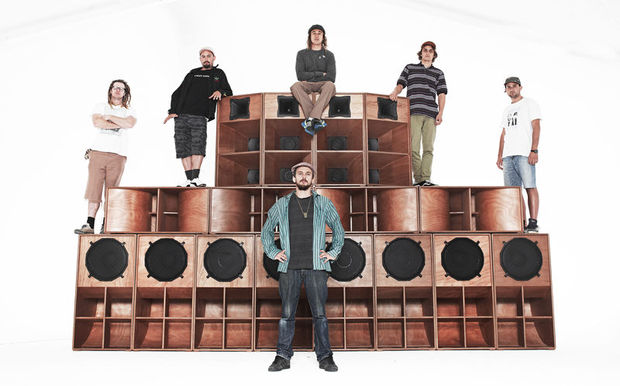 Lionrockers Hi-Fi

Moisty Atsushi
"Moisty" Atsushi Ukito is a Japanese ex-pat living in Auckland. His reverence for original 1960s Jamaican ska music and in particular The Skatalites inspired him to compose and produce his own music which pays tribute to the authentic vintage Jamaican sound that he loves. Atsushi talks to Dubhead about his singular, almost fanatical vision and the arduous process taken to reach the completion of this unique project.
Music played in this show
2-3pm
Artist: David Dallas
Song: Caught In A Daze Composer: Dallas,Iusitini,Simons,Rowland,Iusitini
Album: The Rose Tint
Label: Dirty
Che Fu
Artist: Otis Redding
Song: Love Man
Composer: Otis Redding
Album: Otis Redding: The Story
Label: Atlantic
Artist: The Twelve Tribes Of Israel
Song: Love Yourself (instrumental)
Composer: The Twelve Tribes Of Israel
Album: Shine Aon
Label: Private
Artist: DLT
Song: One Love feat. The Mighty Asterix
Composer: D Thompson, P Buchannan, A McNaughton
Album: The True School
Label: BMG
Artist: DLT
Song: The Return Of The Lion King feat. The Mighty Asterix
Composer: K Rangihuna, P Buchannan, A McNaughton
Album: The True School
Label: BMG
Artist: Stevie Wonder
Song: Higher Ground
Composer: Bollenback, Wonder
Album: Inner Visions
Label: MOTOWN
Artist: DLT feat. Che Fu
Song: Chains
Composer: D Thompson, C Ness, A McNaughton, K Rangihuna
Album: The True School
Label: BMG
Artist: Che Fu
Song: Hoodies
Composer: Che Ness
Album: 2b S.Pacific
Label: BMG
Artist: Che Fu
Song: Misty Frequencies
Composer: Che Ness, Godfrey De Grut
Album: Navigator
Label: EPIC
Artist: Che Fu
Song: Fade Away
Composer: Che Ness
Album: Navigator
Label: EPIC
Artist: Che Fu
Song: Hold Tight
Composer: Che Ness
Album: Navigator
Label: EPIC
Pacific Music Awards 2014: Mua Strickson Pua
Artist: David Dallas
Song: Sideline ft Che Fu
Composer: Dallas/ Iustini/ Iustini
Album: The Rose Tint
Label: Dirty
Artist: David Dallas
Song: Say No More
Composer: Dallas/ Iustini/ Iustini
Album: The Rose Tint
Label: Dirty
Artist: Fiji
Song: Love Of My Life
Composer: Fiji
Album: Born and Raised II (The Rebirth)
Label: Indigenous Musik
Artist: Mark Vanilau
Song: Giant Of The Sea
Composer: Vanilau
Album: Dark Horizon
Label: Ancientman
Julia Deans NZMM Selection
Artist: Ladi 6
Song: Walk Right Up
Composer: Tamati,Park
Album: Time Is Not Much
Label: Ladi6
Artist: Benny Tones
Song: Smokey Haze
Composer: Benny Tones
Album: Chrysalis
Label: EWH
Vaitea
Artist: Vaitea
Song:Lovesongs, Chanthem ,Lil Bird
Composer: Vaitea
Album: Word Citizen
Label: BBE
Artist: Nico Fidenco, Edda Dell'Orso
Song: Sandra
Composer: Fidenco
Album: La Ragazzina
Label: Digitmovies
Artist: The Black Keys
Song: Year In Review
Composer: Carney/Auerbach /Fidenco
Album: Turn Blue
Label: Nonesuch
3-4pm
DJ Premier
Artist: Nas
Song: The Genesis
Composer: N.Jones/F.Braithwaite
Album: Illmatic
Label: Columbia
Artist: Nas
Song: Halftime
Composer: N.Jones/W.P.Mitchell/G.Byrd
Album: Illmatic
Label: Columbia
Artist: Nas
Song: One Love
Composer: N.Jones/J.Davis/J.Heath
Album: Illmatic
Label: Columbia
Artist: Nas
Song: N.Y. State of Mind
Composer: N.Jones/C.Martin
Album: Illmatic
Label: Columbia
Artist: Nas
Song: Memory Lane (Sittin' in da Park)
Composer: N.Jones/C.Martin/R.Wilson/P.Barsella
Album: Illmatic
Label: Columbia
Artist: Nas
Song: Represent
Composer: N.Jones/C.Martin
Album: Illmatic
Label: Columbia
Artist: D'Angelo
Song: Devil's Pie
Composer: D'Angelo, Christopher Edward Martin
Album: Voodoo
Label: EMI
The Sampler: D'Angelo
Artist: D'Angelo
Songs: Brown Sugar
Composer: D'Angelo/Muhammad
Song: Lady
Composer: D'Angelo/Saadiq
Song: Me And Those Dreamin' Eyes
Composer: D'Angelo
Song: I'm So Glad You're Mine
Composer: Green
Album: Live At Jazz Café London
Label: Universal
Artist: D'Angelo
Songs: The Line, One Mo' Gin
Composer: D'Angelo
Album: Voodoo
Label: Virgin
Artist: Doprah
Song: Love That I Need
Composer: S Marr/I Force
Album: EP
Label: Arch Hill
Artist: Kimbra
Song: 90s Music
Composer: Johnson
Album: Unreleased
Label: Warners
Janelle Monae
Artist: Janelle Monae
Song: Electric Lady,
Composer:Robinson, Irvin III, Joseph II, Irvin
Song: Give Em What They Love
Composer: Robinson, Nathaniel Irvin III, Joseph II, Terrence L. Brown
Album: The Electric Lady
Label: Bad Boy
Artist: Quantic
Song: La Plata feat Nidia Gongora
Composer: Quantic
Album: Magnetica
Label: Tru Thoughts
Gig Guide
Artist: Earth
Song: Old Black
Composer: Carlson
Album: Angels of Darkness, Demons of Light I
Label: Southern Lord Records
Artist: Mr Scruff
Song: We Are Coming
Composer: A Carthy
Album: Friendly Bacteria
Label: Ninjatune
4-5pm
Artist: Carlton and The Shoes
Song: Love Me Forever
Composer: Carlton and the Shoes
Album: Studio One Classics
Label: Studio One
The Secret Life of Soundsystems
Artist: Bongo Herman & Bunny
Song: Know Far I
Composer: Bongo Herman & Bunny
Album: 7"
Label: JA Move and Groove
Artist: Perry Como
Song: Just Born (to be your baby)
Composer: Dixon, Smith
Album: Born To Be A Hit Vol.4
Label: Castle Premium Masters
Artist: Larry Marshall
Song: Thelma Dub
Composer: Larry Marshall
Album: 7"
Label: Supreme Records
Artist: Leon Hyatt
Song: 40 Days and 40 Nights
Composer: Leon Hyatt
Album: 7"
Label: Nationwide
Artist: Larry Marshall
Song: Watergate Rock
Composer: Larry Marshall
Album: 7"
Label: Supreme Records
Artist: U Roy
Song: Trenchtown Rock, Babylon Buring
Composer: U Roy
Album: Original DJ
Label: Virgin
Artist: Milton henry
Song: Gypsy Woman
Composer: Curtis Mayfield
Album: 7"
Label: Cactus
Artist: Slim Smith and the Uniques
Song: Let Me Go, Girl
Composer: Kieth Smith
Album: 7"
Label: LEE
Artist: Ahmad Jamal
Song: On Green Dolphin Street
Composer: Bronislaw Kaper, Ned Washington
Album: Jamal at the Penthouse
Label: Essential jazz Classics
Artist: Gappy Ranks
Song: Pumpkin Belly
Composer: Gappy Ranks
Album: Put The Stereo On
Label: Greensleeves
Artist: Dry & Heavy
Song: Kick The Bong Around
Composer: Dry & Heavy/ DJ Spooky
Album: One Punch
Label: Beats
Moisty Atsushi
Artist: Moisty Atsushi
Song: Sound Of The Ska
Composer: A. Ukito
Album: Moisty Atsushi
Label: Moisty Sound
Artist: Moisty Atsushi
Song: Lost Love
Composer: A. Ukito
Album: Moisty Atsushi
Label: Moisty Sound
Artist: Moisty Atsushi
Song: Victim Of Authority
Composer: A. Ukito
Album: Moisty Atsushi
Label: Moisty Sound
Artist: Moisty Atsushi ft Lester Sterling
Song: Dedicate To Don
Composer: A. Ukito
Album: Moisty Atsushi
Label: Moisty Sound
Introducing: Shunkan
Artist: Shunkan
Song: Wash You Away
Composer: Sakimoto
Album: Honey, Milk and Blood
Label: Art Is Hard
Artist: She's So Rad
Song: Levels
Composer: She's So Rad
Album: Unreleased
Label: Self Release
Artist: Fujiya + Miyagi
Song: Rayleigh Scattering
Composer: Fujiya + Miyagi
Album: Artificial Sweeteners
Label: Yeprock