Music 101 for Saturday 26 April 2014
2-3pm
Estère
Wellington producer/ vocalist Estère Dalton and her MPC Lola share insights into their debut album.

Estère Dalton, photo by Emma Smith
The Sampler: Damon Albarn - Everyday Robots
Nick Bollinger takes a listen to the debut solo album from Blur and Gorillaz frontman Damon Albarn.
Gregory Porter
Trevor Reekie talks with Blue Note vocalist Gregory Porter about his gospel roots, finding one's own voice in a genre crowded with great voices, and the success of his Grammy-winning album Liquid Spirit.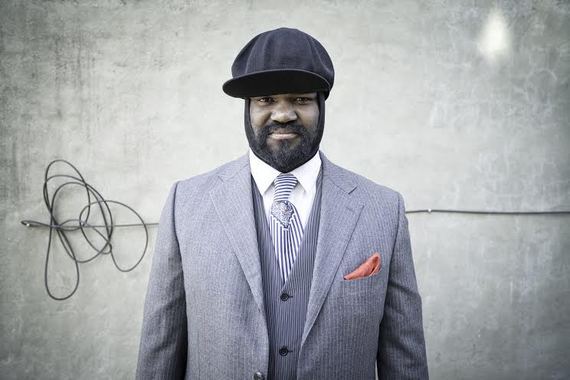 3-4pm
Stages: The Cabana
Anthonie Tonnon visits a music venue in Napier once known as a "den of iniquity" and relives the golden days of rock'n'roll touring in New Zealand.
Arthur Ahbez In Session
Nu-weird-folkie Arthur Ahbez and his band Superbird join us in studio to run through a selection of new songs.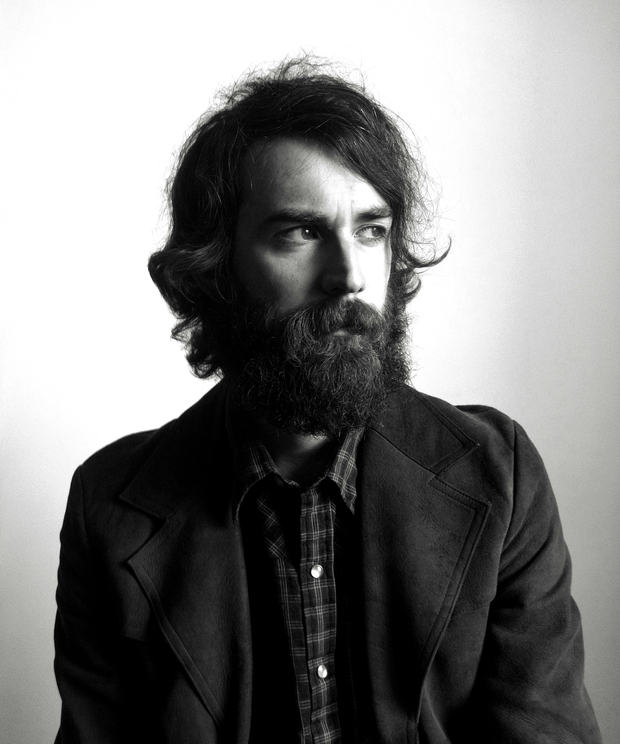 Arthur Ahbez
The Sampler: Tiny Ruins - Brightly Painted One
Nick Bollinger casts an ear over the second set of slow, quiet songs from New Zealander Hollie Fullbrook, a.k.a. Tiny Ruins.
Gig Guide
4-5pm
The Secret Life of Musical Comedians
Comedy is a tough gig, but musical comedy? Following on from the success of Flight Of The Conchords, there are many comedians in NZ making music part of their shows - or musicians making comedy part of their shows. Kirsten Johnstone hears stories from the stage from Jarrod Baker, Robbie Ellis, Becky Crouch, and Australian Kai Smythe, who all perform as part of the NZ International Comedy Festival 2014.
Ben and Ellen Harper
Ben Harper and his mother Ellen have recorded their first set of songs together, a collection they've called Childhood Home. The mother-son collaborators talk to Sam Wicks about keeping it in the family.

Ben and Ellen Harper, photo by Danny Clinch
Music played in this show
2-3pm
Artist: Paddy Fred
Song: Harp Attack
Composer: Bleakley
Album:
Label:
Estère
Artist:Estère
Song: I Spy, Cruel Charlie, Reptilian Journey, Pity, Culture Clash
Composer: Dalton
Album: Estère
Label: self release
Artist: Tirzah
Song: No Romance
Composer: Tirzah, Levi
Album: No Romance
Label: Greco-Roman
The Sampler- Damon Albarn- Everyday Robots
Artist: Damon Albarn
Songs: Everyday Robots, Hostiles, Lonely Press Play, Hollow Ponds, Seven High, The Selfish Giant, Mr Tembo, Photographs
Composer: Albarn
Album: Everyday Robots
Label: Parlophone
Artist: Blur
Song: Girls and Boys
Composer:Albarn, Coxon, James and Rowntree.
Album: Parklife
Label: Food
Gregory Porter
Artist: Gregory Porter
Song: The "In" Crowd
Composer: Billy Page
Album: Liquid Spirit
Label: Blue Note Records
Artist: Gregory Porter
Song: Lonesome Lover
Composer: Lincoln - Roach
Album: Liquid Spirit
Label: Blue Note Records
Artist: Gregory Porter
Song: Work Song
Composer: Adderley - Brown
Album: Be Good
Label; Motema Records
Artist: Gregory Porter
Song: 1960 What?
Composer: Porter
Album: Water
Label: Motema Records
Artist: Gregory Porter
Song: Real Good Hands
Composer: Porter
Album: Be Good
Label: Motema Records
Artist: Gregory Porter
Song: On My Way to Harlem
Composer: Porter
Album: Be Good
Label: Motema Records
Artist: Gregory Porter
Song: Liquid Spirit
Composer: Porter
Album: Liquid Spirit
Label: Blue Note Records
Artist: Gregory Porter
Song: Musical Genocide
Composer: Porter
Album: Liquid Spirit
Label: Blue Note Records
Artist: Gregory Porter
Song: God Bless the Child
Composer: Holiday - Herzog
Album: Be Good
Label; Motema Records
3-4pm
The Cabana
Artist: The Church
Songs: The Unguarded Moment/ Under The Milky Way
Composer: Stephen Kilbey
Album: Under The Milky Way, The Best Of
Label: Buddha
Artist: Mi-Sex
Songs: Computer Games/Blue Day
Composer: Stanton, Burns
Album: Mi-Sex: 1979-1985
Label: CBS
Artist: Th' Dudes
Songs: Walking in Light/ Right First Time
Composer: Dobbyn, Morris
Album: Where Are The Girls, The Definitive
Label: Festival Mushroom
Artist: Hello Sailor
Songs: Gutter Black
Composer: Brazier, McCartney
Album: The Sailor Story
Label: Festival Mushroom
Artist: A Twin Moon
Songs: Oh! The Places You Will Go
Composer: Brad Gamble
Album: Welcome To Hellfire Beach EP
Label: Self-released
Artist: Grand Prix
Songs: Rookie
Composer: Andrew McKenzie
Album: The Way Of The Racer
Label: Arch Hill
Artist: Chad Vangaalen
Song: Wade Sin
Composer: Vangaalen
Album: Shrink Dust
Label: Sub Pop
Arthur Ahbez and Superbird in Session
Artist: Arthur Ahbez
Song: Gratitude, Sister
Composer: Ahbez
Album: Unreleased
Label: Radio NZ Recording
Artist: Bleakwater
Song: Standard Meantime
Composer: Bleakwater
Album: Bleakwater
Label: Slow Boat
Gig Guide
4-5pm
Artist: Billy T James
Song: Impressions
Composer: Maori Volcanics
Album: Te Soundtrack
Label: Sony
The Secret Life of Musical Comedians
Artist: Becky Crouch
Song: Ballad Of A Stalker, Zombie Apocalypse
Composer: Crouch
Album: RNZ Recording
Label: RNZ Recording
Artist: Hairy Soulman
Song: Loving Myself, Ain't Nobody Got Time For That
Composer: K Smythe
Album: n/a
Label: n/a
Artist: Robbie Ellis
Song: Mackenzie Morgan Advice Dispensary, Ha!, Tea For Two
Composer: Ellis
Album: n/a
Label: n/a
Artist: Mrs Peacock
Song: Sweet Dreamer
Composer: Baker/Smith
Album: n/a
Label: n/a
Artist: Jarrod Baker
Song: Go To Sleep
Composer: Baker
Album: RNZ Recording
Label: RNZ Recording
Artist: Bill Bailey
Song: Richard Clayderman plays Three Blind Mice
Composer: Trad/B Bailey
Album: The Ultimate Collection Ever!
Label: Sound Entertainment
Artist: Flight Of The Conchords
Song: Foux Du Fafa, Inner City Pressure, Hiphopopotomus Vs Rhymenoceros
Composer: McKenzie/Clement
Album: Flight Of The Conchords
Label: Subpop
Artist: Tami Neilson
Song: Texas
Composer: Neilson
Album: Dynamite
Label: Neilson
Artist: The Sami Sisters
Song: Jump Start
Composer: The Sami Sisters
Album:
Label:
Ben and Ellen Harper
Artist: Ben and Ellen Harper
Song: City of Dreams/Altar of Love/How Could We Not Believe/House is a Home/Born to Love You
Composer: B. Harper/E.Harper
Album: Childhood Home
Label: Prestige Folklore/Universal
Artist: The Erica Miller Experience
Song: Love Me Tender
Composer: Presley, Poulton, Darby, Matson
Album: Reconsidered
Label: self-released
Artist: Pixies
Song: Snakes
Composer: F Black
Album: Indie Cindy
Label: Liberation