Music 101 for Saturday 19 April 2014
2-3pm
Taite Music Prize
We head along to the ceremony for this year's Taite Prize, which recognises creativity and innovation in an album. This year's finalists are Beastwars - Blood Becomes Fire, Sheep Dog & Wolf - Egospect, The Phoenix Foundation - Fandango, David Dallas - Falling Into Place, @peace - Girl Songs, Lorde - Pure Heroine, Jonathan Bree - The Primrose Path, and Unknown Mortal Orchestra - II.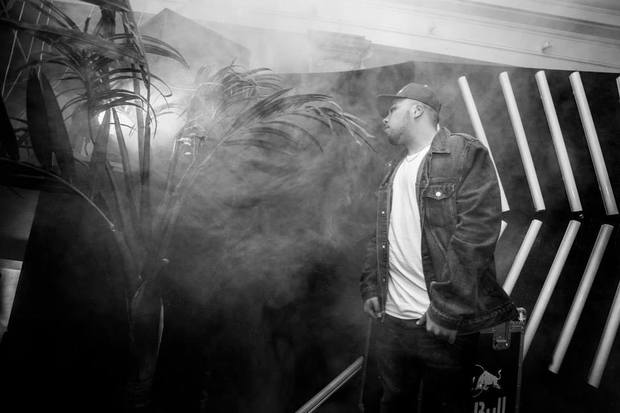 Spycc
The ANZAC Concert - Arohaina Mai
Music 101 gets an exclusive feed from the desk for Maori TV's ambitious ANZAC concert featuring Hinewehi Mohi, The Four Sures and Will Crummer, who's joined on-stage by his daughter Annie.
Jonathan Crayford
Pianist Jonathan Crayford has a new album on the way - he talks about the thrill and addiction of improvisation.
3-4pm
The Sampler: Record Store Day - Spelling Mistakes/La De Da's/Scavengers
Nick Bollinger takes a listen to some of the special NZ reissues on offer for Record Store Day, which celebrates these shrines to physical product.
Liars
Liars founding member Aaron Hemphill talks about the band's new album Mess and why they don't care what you think they sound like.
Stages: Wunderbar, Lyttelton
Anthonie Tonnon heads to Lyttelton, and visits a venue with nine lives. It may also be the country's most visually disarming bar - The Wunderbar.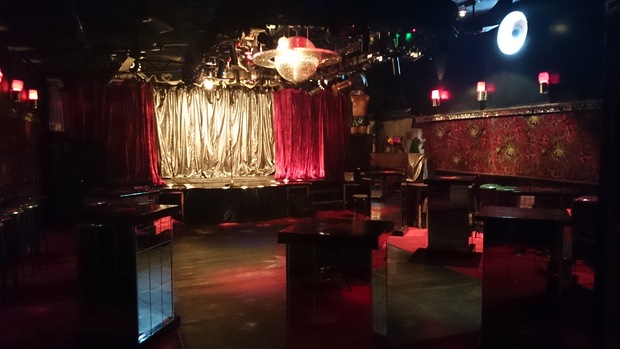 The Wunderbar's Stage.
4-5 pm
Dave McArtney Tribute Show
All Around This Town - the Dave McArtney Tribute show - brought friends and family of the late, great Dave McArtney to The Powerstation to pay tribute to the Hello Sailor and Pink Flamingos' player who penned hits like 'Gutter Black', 'Pink Flamingo' and 'Virginia'.
Radio New Zealand captured Dave Dobbyn, Hello Sailor, Shona Laing and others putting their spin on McArtney classics. Visit our Dave McArtney collection
Access All Areas - Mike Bloomfield
Trevor Reekie talks to American writer John Morthland about Mike Bloomfield, one of America's most seminal yet overlooked guitarists, whose short but influential career has been commemorated in a box set called From His Head to His Heart to His Hands.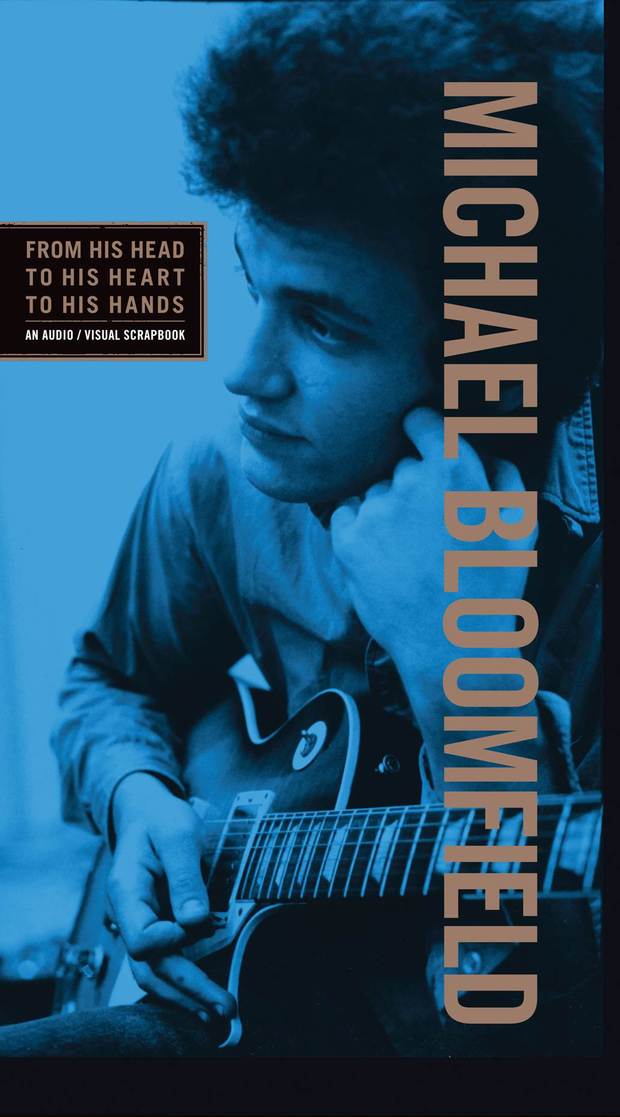 Music played in this show
2-3pm
Artist: SJD
Song:Make Love Ask Questions Later
Composer: S J Donnelly
Album: Elastic Wasteland
Label: Round Trip Mars
Taite Music Prize 2014
Artist: Lorde
Song: Royals, Team
Composer: Yelich-O'Connor, Little
Album: Pure Heroine
Label: Universal
Artist: Proud Scum
Song: I Am A Rabbit
Composer: Proud Scum
Album: AK79
Label: Ripper
Artist: The Scavengers
Song: Mysterex
Composer: The Scavengers
Album: AK79
Label: Ripper
Introducing: Spycc
Artist: Spycc
Song: Slow Down
Composer: D.Latu
Album:
Label: Self-released
Artist: Zara McPharlane
Song: Open Heart (Swindle remix)
Composer: Z.McPharlane/Swindle
Album: If You Knew Her
Label: Brownswood Recordings
Artist: Chet Faker
Song: Blush
Composer: N.Murphy
Album: Built on Glass
Label: Future Classic
Maori TV ANZAC Concert Preview
Artist: Will and Annie Crummer
Song: Aue Takutane
Composer: Will Crummer
Album: Unreleased
Label: Radio New Zealand recording
Artist: The Four Sures
Song: ANZAC Medley
Composer: arr. The Four Sures
Album: Unreleased
Label: Radio New Zealand recording
Artist: Hinewehi Mohi with The Four Sures
Song: Beneath The Maori Moon
Composer: Walter Smith
Album: Unreleased
Label: Radio New Zealand recording
Artist: Tuneyards
Song: Wait For A Minute
Composer: M.Garbus
Album: Nickie Nack
Label: 4AD
Artist: Eyedress
Song: My Hologram (Nothing Special)
Composer: I.Vicuña
Album:
Label: Abeano/XL
Jonathan Crayford
Artist: Jonathan Crayford
Song: Skyscraper Scaffold, Rita Finds The Light, Bikes In Space, Panties
Composer: Crayford
Album: Dark Light
Label: Rattle
Artist: Nathan Haines
Song: Frontier West
Composer: N.Haines
Album: Vermillion Skies
Label: Warner
3-4pm
Artist: Phoenix Foundation
Song: Bob Lennon John Dylan
Composer: Phoenix Foundation
Album: 7" Single
Label: Universal
The Sampler: Record Store Day- Real Groovy Records Releases
Artist: The La De Da's
Songs: Little Girl, Jump Back, Don't Stand In My Way
Composer: uncredited
Album: La De Da's
Label: Real Groovy Records
Artist: The Scavengers
Songs: True Love, Mysterex, Violence, First In Line
Composer: The Scavengers
Album: The Scavengers
Label: Real Groovy Records
Artist: Spelling Mistakes
Songs: Anti-Social, Feels So Good, I Hate The Spelling Mistakes, No Contact
Composer: Spelling Mistakes
Album: Feels So Good
Label: Real Groovy records
Artist: Rodion G.A
Song: Generic
Composer: Rodion G.A
Album: Generic
Label: Strut Records
Liars
Artist: Liars
Song: Mask Maker/Vox Tuned D.E.D./Can't Hear Well/Mess On A Misison
Composer: A.Hemphill/A.Andrew
Album: Mess
Label: Mute
Stages- Wunderbar
Artist: Delaney Davidson
Songs: Around The World/Little Heart/ Lonesome Mile
Composer: Delaney Davidson
Album: Self Decapitation, Sad But True Vol.3
Label: Voodoo Rhythm/Lyttelton Records
Artist: The Eastern
Songs: Turn It Round/ The Waterside
Composer: Adam McGrath
Album: Hope and Wire
Label: Rough Peel Records
Artist: Al Park
Songs: Shake It Loose
Composer: Al Park
Album: Human Thing
Label: Red Tape
Artist: The Puffins
Songs: Lighthouse
Composer: Lindon Puffin
Album: (single)
Label: Self released
Artist: Luckless
Songs: Road Retreats
Composer: Ivy Rossetier
Album: (single)
Label: self released
Artist: John Williams
Songs: Cantina Band
Composer: John Williams
Album: Star Wars Trilogy
Label: 20th Century Fox
Artist: Elton John
Songs: Bennie and The Jets
Composer: Elton John and Bernie Taupin
Album: Goodbye Yellow Brick Road
Label: Island Records
Artist: The Harbour Union
Songs: Ghost Of This Town
Composer: Marlon Williams
Album: The Harbour Union
Label: Social End Product
Gig Guide
Artist: Kyuss
Song: 50 Million Year Trip (Downside Up)
Composer: Brant Bjork
Album: Muchas Gracias, The Best Of Kyuss
Label: Elektra
Artist: Shes So Rad
Song: Last Dance
Composer: Shes So Rad
Album: Last Dance EP
Label: Wonderful Noise
4-5pm
Dave McArtney Tribute Show at The Powerstation
Artist: Andrew Fagan, Harry Lyon
Song: Infatuation
Composer: D. McArtney
Album: Unreleased Live Recording
Label: Radio NZ Recording
Artist: Hammond Gamble, Debbie Harwood
Song: Looking For the Goddess
Composer: D. McArtney
Album: Unreleased Live Recording
Label: Radio NZ Recording
Artist: Shona Laing
Song: Savage Little World
Composer: D. McArtney
Album: Unreleased Live Recording
Label: Radio NZ Recording
Artist: Jordan Luck, Debbie Harwood, Brett Adams
Song: Heaven
Composer: D. McArtney
Album: Unreleased Live Recording
Label: Radio NZ Recording
Artist: Hello Sailor, Dave Dobbyn
Song: Gutter Black
Composer: D. McArtney
Album: Unreleased Live Recording
Label: Radio NZ Recording
Artist: Bob Dylan
Song: Tombstone Blues (Alternate Chambers Brothers version)
Composer: Dylan
Album: From His Head to His Heart to His Hands
Label: Sony
Michael Bloomfield- Guitar Legend
Artist: The Paul Butterfield Blues Band
Song: Born In Chicago
Composer: Butterfield - Bloomfield
Album: The Paul Butterfield Blues Band
Label: Elektra
Artist: Mike Bloomfield
Song: Hammond's Rag
Composer: Mike Bloomfield
Album: From His Head to His Heart to His Hands
Label: Sony Music
Artist: Muddy Waters
Song: Can't Lose What You Ain't Never Had (Live)
Composer: Morganfield
Album: From His Head to His Heart to His Hands
Label; Sony Music
Artist: Bob Dylan
Song: Like a Rolling Stone (Instrumental)
Composer: Bob Dylan
Album: From His Head to His Heart to His Hands
Label; Sony Music
Artist: Paul Butterfield Blues Band
Song: Shake Your Money-Maker
Composer: Elmore James
Album: The Paul Butterfield Blues Band
Label; Elektra Records
Artist: The Paul Butterfield Blues Band
Song: East-West
Composer: Butterfield-Bloomfield
Album: East West
Label: Elektra Records
Artist: The Electric Flag
Song: Groovin' Is Easy
Composer: The Electric Flag
Album: From His Head to His Heart to His Hands
Label; Sony Music
Artist: Electric Flag
Song: Soul Searchin'
Composer: Electric Flag
Album: From His Head to His Heart to His Hands
Label; Sony Music
Artist: Mike Bloomfield, Al Kooper & Steve Stills
Song: Stop
Composer: Kooper-Bloomfield
Album: From His Head to His Heart to His Hands
Label; Sony Music
Artist: Michael Bloomfield
Song: Carmelita Skiffle (Live)
Composer: Michael Bloomfield
Album: From His Head to His Heart to His Hands
Label; Sony Music
Artist: Paul Butterfield Blues Band
Song: I Got A Mind To Give Up Living
Composer: Paul Butterfield Blues Band
Album: East West
Label; Elektra Records
Artist: Arthur Ahbez
Song: Walk On
Composer: Ahbez
Album: Gold
Label: Self Release
Artist: Halvtrack
Song: Way Of The Hee Hoe
Composer: Halvtrack
Album: Dust Under Bridges (appendix i/ii)
Label: Don't Be Afraid