Music 101 for Saturday 1 March 2014
2-3pm
Music Tech Fest
We find out what new musical innovations a group of hackers can come up with in 24 hours.
Baauer
Harry Rodriguez aka Baauer,  the man behind the viral sensation 'Harlem Shake' on what it's like to become a meme and where to from here.
Third3ye
New Age rap outfit Third3ye, part of the Young, Gifted and Broke collective, tell us about their tie-dyed and patchouli-scented take on hip hop.

Third3ye - photo by Motion Sickness Studio
3-4pm
St Vincent
St Vincent tells why the time was right for a self titled album.
Broods 
With Joel Little's co-writing and production credits opening doors around the world for Broods and artists like Ladyhawke, Kimbra and now Lorde pushing the boundaries of what's possible internationally for local acts, Nick Atkinson finds out what the future holds for the Duo from Nelson.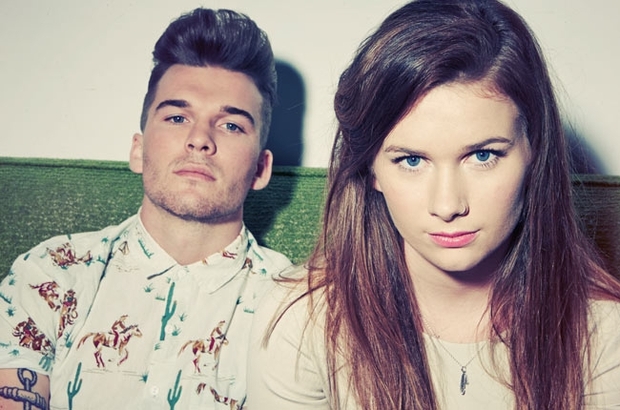 The Sampler: Lo Fang
Nick Bollinger reviews the orchestral electronica of Lo Fang.
4-5pm
Facing the Other Way - The Story of 4AD
Between 1980 and 1999 the enigmatic and introspective Ivo Watts-Russell signed a roster of stylistic trailblazers to English indie record label 4AD, including Bauhaus, Birthday Party, Cocteau Twins, Dead Can Dance, The Pixies, and many more. 4AD was co-founded and funded by Beggars Banquet founder Martin Mills, who recognised Russell's singular A&R vision.
Trevor Reekie speaks to English author Martin Aston, who has published a defining history of the label called Facing the Other Way - The Story of 4AD.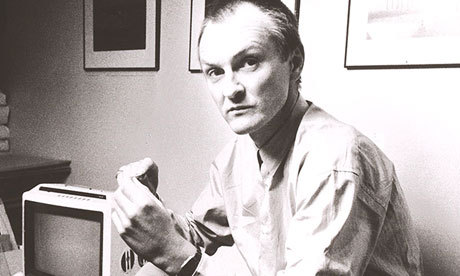 Ivo Watts-Russell.
The Sampler: Bruce Springsteen
Nick Bollinger listens to the latest offering from The Boss.
Music played in this show
2-3pm
Artist: Leno Lovecraft
Song: Sunset Pink to Blueberry day
Composer: Leno Lovecraft
Album: 。◕ ‿ ◕。 EP
Label: Self-released
Music Tech Fest
Artist: Adam John Williams
Song: Music Box Hack
Composer: Adam John Williams
Album: unreleased
Label: Radio NZ Recording
Artist: Foxsky
Song: The Whip
Composer: Foxsky
Album: Single
Label: Jeffrrees
Baauer
Artist: Baauer
Song: Harlem Shake
Composer: Rodriguez
Album: Harlem Shake
Label: Jeffree's
Artist: Baauer
Song: Dum Dum
Composer: Rodriquez
Album: Dum Du,
Label: Lucky Me
Artist: Baauer + Just Blaze
Song: Higher ft. Jay Z
Composer: Rodriguez/ Smith
Album: Higher
Label:
Artist: Jay Electronica
Song: Exhibit A (Transformation)
Composer: Jay Electronica/ Just Blaze
Album: Exhibit A
Label: Decon
Third 3ye
Artist: Third3ye
Songs: Butterfly/Meaning of Life/On3ness/Knowledge = Power/Levitate/3ye Spy/Closing Prayer
Composer: Third3ye
Album: Oneness
Label: Young, Gifted and Broke
Artist: Homeboy Sandman
Song: Fat Belly
Composer: Homeboy Sandman/ Paul White
Album: White Sands
Label: Mad Decent
Artist: Brockaflowersaurus Rex
Song: Gotham
Composer: Brockaflowersaurus Rex
Album: Build It
Label:
Artist: Larytta
Song: Broken Leg Theory (Dam Mantle Remix)
Composer: Larytta/ Dam Mantle
Album: Remodeled and Reworked Volume 2
Label: Creaked Records
3-4pm
Artist: The Meters
Song: Cissy Strut
Composer: The Meters
Album: The Very Best of The Meters
Label: Rhino
St Vincent
Artist: St Vincent
Song: Gimme Your Love , Digital Witness, Hewy Newton, Rattlesnake
Composer: Clark
Album: St Vincent
Label: 4AD
Artist: Selda
Song: Ince Ince
Composer: Selda
Album: Selda
Label: Finders Keepers
Artist: Bad Sav
Song: Buy Something
Composer: Bad Sav
Album: Buy Something
Label: self release
Artist: Neneh Cherry
Song: Blank Project
Composer: Neneh Cherry
Album: Blank Project
Label: Smalltown Supersound
Broods
Artist: Broods
Song: Bridges, Pretty Thing
Composer: Georgia Nott, Caleb Nott, Joel Little
Album: Broods EP
Label: Island
Artist: The Peasants
Song: Letting Go
Composer: The Peasants
Album: Single
Label: Private

Artist: Broods
Song: Never Gonna Change, Coattails, Bridges
Composer: Georgia Nott, Caleb Nott, Joel Little
Album: Broods EP
Label: Island
The Sampler: Lo Fang- Blue Film
Artist: Lo-Fang
Songs: Look Away, #88, Confusing Happiness, Boris,When We're Fire
Composer: Hemerlein
Song: You're The One That I Want
Composer: Farrar
Album: Blue Film
Label: 4AD
Artist: Blood Orange
Song: You're Not Good Enough
Composer: Hynes
Album: Cupid Deluxe
Label: Domino
Gig Guide
Artist: Gary Numan
Song: Love Hurt Bleed
Composer: Numan
Album: Splinters
Label: Cooking Vinyl
Artist: Naked and Famous
Song: Young Blood
Composer: Powers,Xayalith,Short
Album: Passive Me, Aggressive You
Label: Universal
Artist: Clap Clap Riot
Song: Once Again
Composer: Clap Clap Riot
Album: Nobody/Everybody
Label: Self-Released
Artist: Cashmere Cat
Song: With Me
Composer: Magnus August Høiberg
Album: Wedding Bells EP
Label: Luckyme
4-5pm
4AD
Artist: Dif Juz
Song: No Motion
Composer: Dif Juz
Album: Lonely is an Eyesore
Label ; 4AD
Artist: This Mortal Coil
Song: Strength Of Strings
Composer: Gene Clark
Album: Filigree & Shadow
Label; 4AD
Artist: Bauhaus
Song: Dark Entries
Composer: Bauhaus
Album: Bauhaus
Label ; 4AD
Artist: Cocteau Twins
Song: Blind Dumb Deaf
Composer: Fraser - Guthrie
Album: Stars & Topsoil: A Collection (1982-1990)
Label ; 4AD
Artist: This Mortal Coil
Song: Song To The Siren
Composer: Tim Buckley
Album: It'll End in Tears
Label; 4AD
Artist: This Mortal Coil featuring Dead Can Dance
Song: Dreams Made flesh
Composer: Perry - Gerrard
Album: It'll End in Tears
Label; 4AD
Artist: Cocteau Twins
Song: Sugar Hiccup
Composer: Fraser - Guthrie
Album: Lullabies to Violaine
Label ; 4AD
Artist: Cocteau Twins
Song: Ice Blink Luck
Composer: Fraser - Gerrard
Album: Heaven or Las Vegas
Label : 4AD
Artist: Cocteau Twins
Song: Heaven or Las Vegas
Composer: Fraser - Guthrie
Album: Heaven or Las Vegas
Label : 4AD
Artist: MARRS
Song: Pump Up The Volume
Composer: MARRS
Album: MARRS
Label : 4AD
Artist: Throwing Muses
Song: Hate My Way
Composer: Kristin Hersh
Album: Anthology
Label : 4AD
Artist: Pixies
Song: Where Is My Mind?
Composer: Charles Thompson
Album: Surfer Rosa & Come On Pilgrim
Label : 4AD
Artist: Dead Can Dance
Song: The Protagonist
Composer: Dead Can Dance
Album: Lonely is an Eyesore
Label : 4AD
Artist: Future Islands
Song: Seasons (Waiting For You)
Composer: Welmers, Cashion, Herring
Album: Singles
Label: 4AD
The Sampler: Bruce Springsteen
Artist: Bruce Springsteen
Song: High Hopes
Composer: McConnell
Song: Just Like Fire Would
Composer: Bailey
Songs: Heaven's Wall, The Ghost Of Tom Joad, American Skin (41 Shots), The Wall
Composer: Springsteen
Album: High Hopes
Label: Columbia
Artist: Streets Of Laredo
Song: Hey Rose
Composer: D Gibson
Album: Streets Of Laredo Vol II
Label: Self-Released
Artist: Villagers
Song: Occupy Your Mind
Composer: Villagers
Album: Occupy Your Mind
Label:
Introducing: Miss June
Artist: Miss June
Song: Pixelated (Curious)
Composer: A Liddell
Album: Single
Label: Self-Released