Music 101 for Saturday 22 February 2014
2-3pm
Wayne Smith - Sleng Teng Riddim
Following the death of Wayne Smith, we look at how his song 'Under Me Sleng Teng', and the Sleng Teng Riddim changed the course of Jamaican music.
Awesome Tapes from Africa
Brian Schimkovitz is an American went to Ghana as an ethnomusicologist, and started a blog and record label based on the cassettes he found there. He is in NZ this week and stops by to make us a mixtape from his collection.
Hear an earlier interview with Brian about Awesome Tapes from Africa here.
The Bamboos
Lance Ferguson of Australian funk/soul band The Bamboos tells us about his grandfather, legendary NZ steel guitarist Bill Wolfgramm.
Splore
Nick Atkinson reports back from art and music festival Splore 2014 in Tapapakanga Park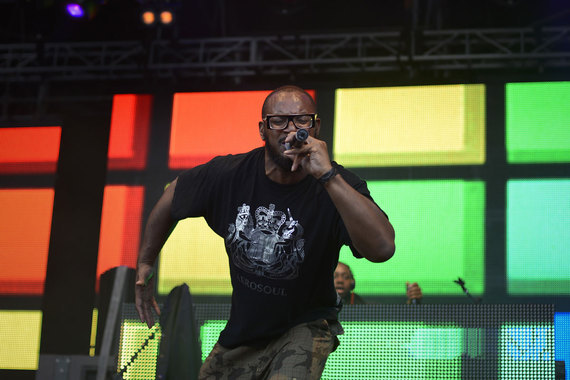 Ty at Splore 2014. Image by Maximillan Scott-Murray/The Wireless
3-4pm
Wire
Influential British punk and post-punk band Wire were here for one show this week - Joe Nunweek speaks to founding members Colin Newman and Graham Lewis about their new album Change Becomes Us, and their reputation as that petulant band who refuse to play the hits.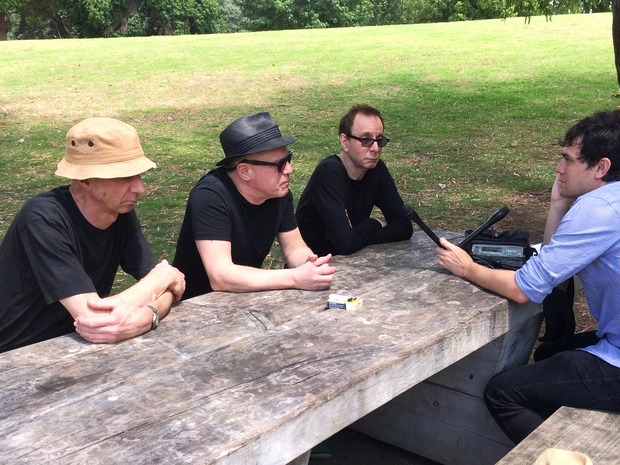 Wire members with Joe Nunweek at Western Springs - Photo by Matthew Crawley
Woodsman
Trevor Peterson, guitarist for  Brooklyn-via- Denver psychedelic group Woodsman on making mind-altering music.
The Sampler: Beck- Morning Phase
Nick Bollinger takes a listen to a set of slow songs on Morning Phase from American artist Beck.
4-5pm
Around the World in 80 Tunes: Ghana Underground
DJ and broadcaster Nick Dwyer travels to Accra, the national capital of Ghana, to take in the latest in Ghanan music, from the wild dance moves of Azonto to the nation's biggest dancehall stars.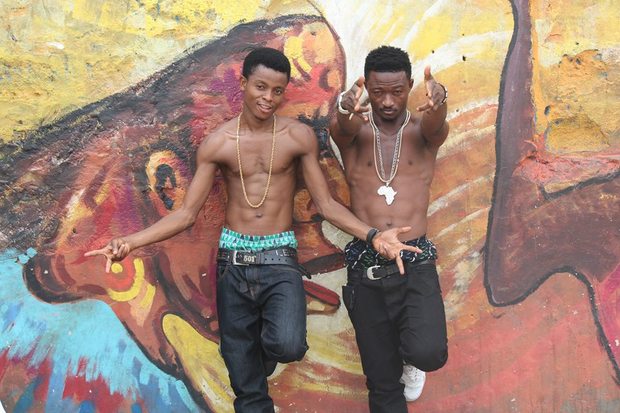 Tang Dynasty
Stevie Kaye speaks with long running, and highly influential Chinese rock group Tang Dynasty, in New Zealand as part of the Lantern Festival celebrations.
Music played in this show
2-3pm
Artist: Vis A Vis
Song: Obi Agye Me Dofo
Composer: Vis A Vis
Album: Ghana Special: Modern Highlife, Afro-Sounds and Ghanaian Blues 1968-1981
Label: Soundway
Wayne Smith- Sleng Teng Riddim
Artist: Wayne Smith
Song: Under Mi Sleng Teng
Composer: Wayne Smith
Album: 300% Dynamite
Label: Soul Jazz
 
Awesome Tapes From Africa Mix
Artist: Hailu Mergia
Songs: Schlela
Composer: H.Mergia
Album: Hailu Mergia and His Classical Instrument
Label: Awesome Tapes From Africa
Artist: Neba Solo
Songs: Kenedongou Foly
Composer: N.Solo
Album: Confirmation Volume 2
Label: Kaartu Production
Artist: Jaliba Kuyateh
Songs: Dajiko
Composer: J.Kuyateh
Album: Dajiko (Heramo
Label: GRS
Artist: Issa Bagayogo
Songs: Sya
Composer: I.Bagayogo
Album: Sya
Label: Mali K7
Artist: Georges Ouedraogo
Songs: Cherie Coco
Composer: G.Ouedraogo
Album: Best of Volume 2
Label: Unknown
Artist: Penny Penny
Songs: Dance Khomela
Composer: J.Shirimani/E.Kobane
Album: Dance Khomela
Label: Awesome Tapes From Africa
Artist: Manka Le Phallang
Songs: Liptsotso
Composer: T.Ramakhula
Album: Mokhosi
Label: Reamusic
Artist: Ibibio Sound Machine
Song: Let's Dance
Composer: Ibibio Sound Machine
Album: Let's Dance
Label: Soundway
The Bamboos
Artist: The Bamboos
Song: Killing Jar
Composer: L.Fergusen, J.Castle
Album: Fever In the Road
Label: Pacific Theatre
Artist: The Bamboos
Song: Looking West
Composer: L.Fergusen, E.Thompson
Album: Fever In the Road
Label: Pacific Theatre
Artist: John O'Connor and Bill Wolfgramme's Islanders
Song: Hawaii Calls
Composer: Harry Owens
Album: The Tanza Years comp
Label: Manuka
Artist: Paphne Walker and Bill Wolfgramme's Islanders
Song: Haere Mai
Composer: Freedman
Album: The Tanza Years
Label: Manuka
Artist: James Brown
Song: Funky Drummer
Composer: James Brown
Album: In The Jungle Groove
Label: Polydor
Artist: The Bamboos
Song: Leave Nothing Behind
Composer: L.Fergusen, K,Auldist
Album: Fever In the Road
Label: Pacific Theatre
Splore 2014
Artist: Weird Together
Song: Chale
Composer: Weird Together
Album: Single
Label: Private
Artist: Holiwater
Song: Darbuka
Composer: Pandit Vikash maharaj
Album: Maya
Label: Dubmission Records
Artist: Neko Ne Zna
Song: Kustino
Composer: Traditional
Album: Renegade Brass band
Label: Monkey Records
Artist: Shocking Pinks
Song: Translation
Composer: Harte
Album: Guilty Mirrors
Label: Stars and Letters
3-4pm
Taite Music Prize Finalists 2014
Artist: Lorde
Song: Tennis Court
Composer:Yelich- O'conner/ Little
Album: Pure Heroine
Label: Universal
Artist: The Phoenix Foundation
Song: Black Mould
Composer: The Phoenix Foundation
Album: Fandango
Label: Universal
Artist: Beastwars
Song: Caul Of Time
Composer: Beastwars
Album: Blood Becomes Fire
Label: Destroy
Artist: @peace
Song: Wandering
Composer: Scott
Album: Girl Songs
Label: Self-Released
Artist: Sheep Dog & Wolf
Song: Breathe
Composer: McBride
Album: 'Egospect'
Label: Lil Chief
Artist: Unknown Mortal Orchestra
Song: So Good At Being In Trouble
Composer: Neilson
Album: II
Label: Jagjaguwar
Artist: David Dallas
Song: Runnin
Composer: Dallas,Iusitini,Iusitini,Britt,Morgan,Motzer
Album: Falling Into Place
Label: Dawnraid
Artist: Jonathan Bree
Song: The Primrose Path
Composer: Bree
Album: The Primrose Path
Label: Lil Chief
Wire
Artist: Wire
Song: Ex-Lion Tamer
Composer: Wire
Album: Pink Flag
Label: EMI/Harvest
Artist: Wire
Song: I Am The Fly
Composer: Wire
Album: Chairs Missing
Label: EMI/Harvest
Artist: Wire
Songs: The 15th
Composer: Wire
Album: 154
Label: EMI/Harvest
Artist: Wire
Song: Spent
Composer: Wire
Album: Send
Label: Pinkflag
Artist: Wire
Song: Doubles And Trebles
Composer: Wire
Album: Change Becomes Us
Label: Pinkflag
Artist: Wire
Song: And Much Besides
Composer: Wire
Album: Change Becomes Us
Label: Pinkflag
Artist: Minor Threat
Song: 12XU
Composer: Wire
Album: Complete Discography
Label: Dischord
Artist: Big Black
Song: Heartbeat
Composer: Wire
Album: Heartbeat (Single)
Label: Touch And Go
Artist: Lush
Song: Outdoor Miner
Composer: Wire
Album: A Houseguest's Wish : Translations Of Wire's 'Outdoor Miner'
Label: Words On Music
Artist: Trust Punks
Song: Draag
Composer: Trust Punks
Album: Draag
Label: Self Release
Woodsman
Artist: Woodsman
Song: All Tangled Up
Composer: Woodsman
Album: All Tangled Up
Label: Firetalk
Artist: Woodsman
Song: Healthy Life, Rune
Composer: Woodsman
Album: Woodsman
Label: Firetalk
Artist: Tjutjuna
Song: Mosquito Hawk
Composer: Tjutjuna
Album: Tjutjuna
Label: Firetalk
The Sampler: Beck - Morning Phase
Artist: Beck
Songs: Cycle, Morning, Wave, Say Goodbye, Backbird Chain, Unforgiven, Blue Moon, Turn Away
Composer: Hansen
Album: Morning Phase
Label: Capitol
Gig Guide
4-5pm
 
Around the World in 80 Tunes- Nick D in Ghana
Artist: ET Mensah
Song: Yabomisa
Composer: ET Mensah
Album: ET Mensah & His Tempo's Band
Label: Decca
Artist: VIP
Song: Ahomka Womu
Composer: VIP
Album: Ahomka Womu
Label:
Artist: EL
Song: Obuu Mo
Composer: EL
Album: Something Else
Label: Akwaaba
Artist: Keche
Song: Alugununtugui
Composer: Keche
Album: Aluguntugui
Label: n/a
Artist: Fuse ODG
Song: Azonto
Composer: Fuse ODG
Album: Azonto
Label: n/a
Artist: Sarkodie
Song: U Go Kill Me
Composer: Sarkodie & EL
Album: U Go Kill Me
Label: n/a
Artist: Guru
Song: Alkaiyida
Composer: Guru
Album: Alkaiyida
Label: n/a
Artist: Joey B
Song: Tonga
Composer: Joey B
Album: Tonga
Label: n/a
Artist: Davido
Song: Skelewu
Composer: Davido
Album: Oma Baba Olowo
Label: HKN Music
Artist: Shatta Wale
Song: Everbody Love My Ting
Composer: Shatta Wale
Album: Everybody Love My Ting
Label: n/a
Artist: Samini
Song: Timebomb
Composer: Samini / Wizkid
Album: Next Page
Label: Samini Music
Artist: Shatta Wale
Song: Dancehall King
Composer: Shatta Wale
Album: Dancehall King
Label: n/a
Tang Dynasty
Artist: Tang Dynasty
Song:  芒刺 , 大象不抱怨  
Composer: Tang Dynasty
Album: Thorn
Label:
Artist: Tang Dynasty
Song: A Dream Return to Tang Dynasty
Composer: Tang Dynasty
Album: A Dream Return to Tang Dynasty
Label:
Artist: Tang Dynasty
Song: Zebra Crossing
Composer: Tang Dynasty
Album: Thorn
Label: