Music 101 for Saturday 15 February 2014
2-3pm
Spoek Mathambo
Webstock, a gathering of internet producers, thinkers and creators, is in session this week in Wellington. One of the guests is South African producer, singer-songwriter, and rapper Spoek Mathambo, who speaks about how internet culture has influenced the South African electronic music scene.
And Spoek talks about his latest project working with rural communities in South Africa here.
Kraus
Pat Kraus is self-taught producer whose bedroom, we assume, is a tangled mess of wires, soldering irons, guitars, reel to reel tape and assorted electronic components. He's recently taken his music out of the bedroom and into a live setting - we speak to him about finding beauty in the faulty and losing control.
The Sampler: War Paint
Nick Bollinger listens to the reverb drenched second album from Californian guitar band War Paint.
3-4pm
The Sampler: Inside Llewyn Davis
The new Coen Brothers movie 'Inside Llewyn Davis', tells the story of an American folk singer in the Greenwich Village scene of the early 60s. It screens in NZ movie theatres from this week - Nick Bollinger takes a listen to the T-Bone Burnett produced soundtrack ahead of the movie's release.
Access All Areas: The Mayor of MacDougal Street - Dave Van Ronk
Dave Van Ronk is the musician whom 'Inside Llewyn Davis' is very loosely based. Van Ronk never got close to having a hit single or album during five decades of music-making and slipped into obscurity until his memoir, 'The Mayor of MacDougal Street', co-authored by Elijah Wald, was published posthumously in 2005 and provided the catalyst for the new movie. Trevor Reekie talks to Elijah Wald.
Mark McGuire
Ohio experimental trio Emeralds ex-guitarist Mark McGuire on his new solo concept album Along The Way and the lessons he's learnt working in Hollywood.
4-5pm
Adventures in Musicland: Weird Together
For Adventures in Musicland local music fanatics take us along on a personal journey to discover more about the musical roots and stories of a place, culture, or artist. Today, DJ, producer and host of the Radio NZ series Around the World in 80 Tunes… Barnie Duncan takes us on an Australasian tour with his band Weird Together, and their unique worldly sound. Barnie takes us along on the road as Weird Together play an assortment of summer gigs. Learn what makes the band tick, and how pepper can be used as a musical instrument.
Splore
We cross live to Nick Atkinson at Splore in Tapapakanga Park, Coromandel, one of the most picturesque festival locations in the country.
Isabel Riviera Cuenca
Flamenco dancer Isabel Rivera Cuenca has moved in with local composer and cellist Claire Cowan, who has been inspired to write some compositions based on the traditional Spanish dance form. Nick Atkinson caught a performance in Auckland and then spoke with Isabel and Claire.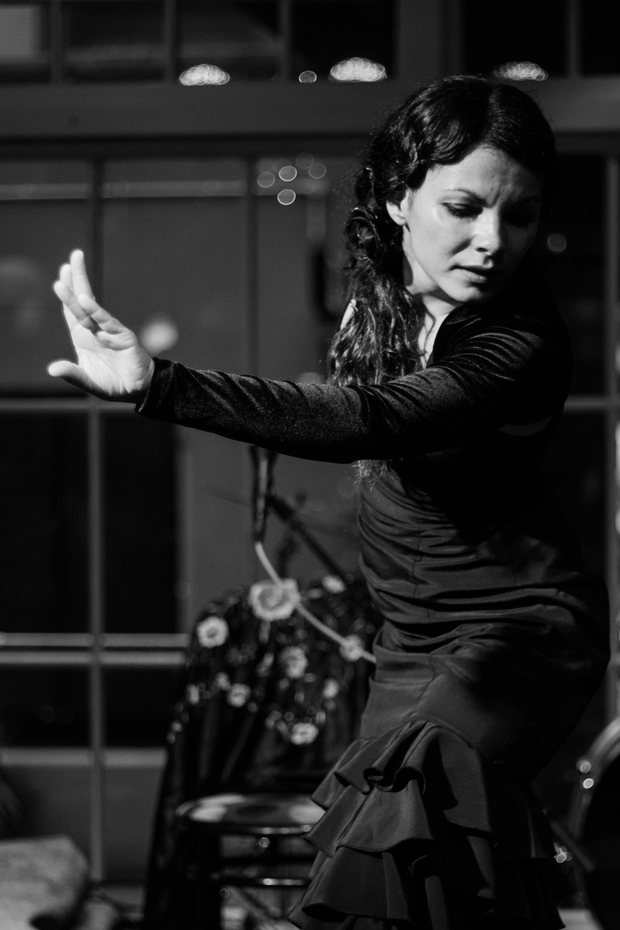 Music played in this show
2-3pm
Artist: S. Piliso & His Super 7
Song: Kuya Hanjwa
Composer: S. Piliso and His Super 7
Album: Next Stop... Soweto
Label: STRUT
Spoek Mathambo
Artist: Spoek Mathambo
Song: Mshini Wam
Composer: Spoek Mathambo
Album: Mshini Wam
Label: BBE

Artist: Spoek Mathambo
Song: Like a Virgin
Composer: Spoek Mathambo/ Madonna…
Album: Escape From 85 (mixtape)
Label: Self Release
Artist: Sbucardo_da_dj__ft_Dj_Matsawu
Song: African house(qgom)
Composer: Sbucardo da dj & Matsawu
Album: African house(qgom)    
Label: kasimp3

Artist: Spoek Mathambo
Song: You Should Have Called (My Heart)
Composer: Mathambo/ Izintombi Zesi Manje Manje
Album: Escape From 85 (mixtape)
Label: Self Release
Artist: Izintombi Zesi Manje Manje
Song: Awofuni Ukulandela Na-
Composer:  Izintombi Zesi Manje Manje
Album: Next Stop... Soweto
Label: STRUT
Artist: Penny Penny
Song: Shaka Bundu
Composer: Penny Penny
Album: Penny Penny
Label: Awesome Tapes From Africa
Artist: Hidden Fees
Song: So What?
Composer: Hidden Fees
Album: So What?
Label: RVNG
The Sampler: Warpaint
Artist: Warpaint
Songs: Intro, Feeling Alright, Keep It Healthy, Biggy, Hi, Teese, Love Is To Die
Composer: Warpaint
Album: Warpaint
Label: Rough Trade
Artist: Indi
Song: Stay
Composer: Indi Force
Album: Stay
Label: tbc
Kraus
 
Artist: Kraus
Songs: Let me Eat Cake/Ode to a Delicious Pudding/Happening for Lulu
Composer: Kraus
Album: Golden Treasury
Label: KRAUS CDR
Artist: Kraus
Songs: I Love you, I'm Sorry/Dear Giulietta
Composer: Kraus
Album: I Could Destroy you with a Single Thought
Label: KRAUS CDR
Artist: Kraus
Songs: Sebastian
Composer: Kraus
Album: The Facts
Label: Dreamtime Taped Sounds cassette
Artist: Dan Walsh
Song: The Whiplash Reel
Composer: Walsh
Album: Unreleased
Label: RNZ Recording
3-4pm
Artist: Emmylou Harris, Alison Krauss & Gillian Welch
Song: Didn't Leave Nobody But The Baby
Composer: A Lomax/Welch/Burnett
Album: O Brother Where Art Thou
Label: Lost Highway
The Sampler: Inside Llewyen Davis OST
Artist: Various
Songs: Hang Me O Hang Me
Composer: Trad. Arr. Issac/Burnett
Song: Green Green Rocky Road
Composer: Chandler/Kaufman
Song: Fare Thee Well (Dink's Song)
Composer: Trad. Arr. Mumford/Issac/Burnett
Song: Please Mr. Kennedy
Composer: Rush/Cromarty/Burnett/Timberlake/Coen/Coen
Song: The Death Of Queen Jane
Composer: Sproule
Album: Inside Llewyn Davis
Label: Nonesuch
Artist: Robbie Fulks
Songs: I'll Trade You Money For Wine, Where I Fell, That's Where I'm From, Sometimes The Grass Is Really Greener
Composer: Fulks
Album: Gone Away Backward
Label: Bloodshot
Elijah Ward on Dave Van Ronk
Artist: Dave Van Ronk
Song: Dink's Song
Composer: Dink – arranged Dave Van Ronk
Album: Down in Washington Square: The Smithsonian Folkways Collection
Label: Folkways
Artist: Dave Van Ronk
Song: Two Trains Running
Composer: arranged Dave Van Ronk
Album: The Mayor Of MacDougal Street: Rarities 1957-1969
Label: Rootstock Recordings
Artist: Dave Van Ronk
Song: Dave Speaks
Composer: Dave Van Ronk
Album: And the Tin Pan Bended and the Story Ended...
Label: Smithsonian Folkways
Artist: Dave Van Ronk
Song: Spike Driver Blues
Composer: arranged Dave Van Ronk
Album: Down in Washington Square: The Smithsonian Folkways Collection
Label: Folkways
Artist: Dave Van Ronk
Song: Hootchie Kootchie Man
Composer: Muddy Waters
Album: Down in Washington Square: The Smithsonian Folkways Collection
Label: Folkways
Artist: Dave Van Ronk
Song: In the Pines
Composer: trad arranged by Dave Van Ronk
Album: Down in Washington Square: The Smithsonian Folkways Collection
Label: Folkways
Artist: Dave Van Ronk
Song: John Hurt
Composer: Dave Van Ronk
Album: Dave Van Ronk - On Air
Label: Tradition and Moderne
Artist: Dave Van Ronk
Song: House of the Rising Sun
Composer: arranged by Dave Van Ronk
Album: Down in Washington Square: The Smithsonian Folkways Collection
Label: Folkways
Artist: Dave Van Ronk
Song: Both Sides Now
Composer: Joni Mitchell
Album: The Mayor Of MacDougal Street: Rarities 1957-1969
Label: Rootstock Recordings
Artist: Dave Van Ronk
Song: Hang Me, Oh Hang Me
Composer: Trad- arranged Dave Van Ronk
Album: Folksinger
Label: Fantasy Recordings
Artist: Emeralds
Song: Candy Shoppe
Composer: Emeralds
Album: The Cycle of Abuse
Label: Wagon
Mark McGuire
Artist: Mark McGuire
Song:
Composer: McGuire
Album: Along The Way
Label: Dead Oceans
Artist: Grayson Gilmour
Song: Lichtung
Composer: Gilmour
Album: Infinite Life!
Label: Flying Nun
Gig Guide
 
Artist: Dizzee Rascal
Song: Fix Up Look Sharp
Composer: Detnon, Mills, Squire
Album: Boy In Da Corner
Label: XL
Artist: The Orb
Song: A Huge Evergrowing Pulsating Brain That Rules From the Centre of the Universe
Composer: Cauty, Darlow, Horn, Lipson
Album: The Orb: U.F. Off, The Best of
Label: Island
Artist: Wire
Song: Men 2nd
Composer:Lewis
Album: Wire: On Returning (1977-1979) (Compilation)
Label: Restless
Artist: Os Anjos
Song: Avante Juventude
Composer: Os Anjos
Album: Angola Soundtrack 2
Label: Analog Africa
4-5pm
Weird Together Tour Diary
Artist: Weird Together
Song: Drop The Brass
Composer: Weird Together
Album: single
Label: Frequency
Artist: Weird Together
Song: Karima's Story
Composer: Karima Madut, Dick Johnson, Nick Dwer
Album: single
Label: none
Artist: Weird Together
Song: No Compromise
Composer: Karima Madut, Barnie Duncan, Nick Dwyer, Dick Johnson
Album: single
Label: none
Artist: Weird Together
Song: Chale
Composer: Yaw Boanteng, Nick Dwyer, Dick Johnson
Album: single
Label: none
Artist: Ty
Song: Like You Never
Composer: B Chijioke
Album: Kick Snare and An Idea
Label: Tru Thoughts
Isabela Rivera Cuenca and Claire Cowan
Artist: Isabel Rivera Cuenca
Song: Castanet rhythm
Composer: Traditional
Radio New Zealand recording
Artist: Claire Cowan
Song: Various dances composed from Isabel Rivera Cuenca
Composer: Isabel Cuenca
Radio New Zealand recording
Artist: Angel Olsen
Song: Forgiven/ Forgotten
Composer: Olsen
Album: Burn Your Fire, No Witness
Label: Secretly Canadian
Artist: Mermaidens
Song: Stoner Battles
Composer: Mermaidens
Album: Bones EP
Label: self released
Artist: De La Soul
Song: Baby Phat
Composer: De La Soul
Album: AOI Bionix
Label: Tommy Boy