Music 101 for Saturday 8 February 2014
2-3pm
Liam Finn Session
Liam Finn gives us a first look at his forthcoming album The Nihilist, with two acoustic cuts in the Radio NZ Studio.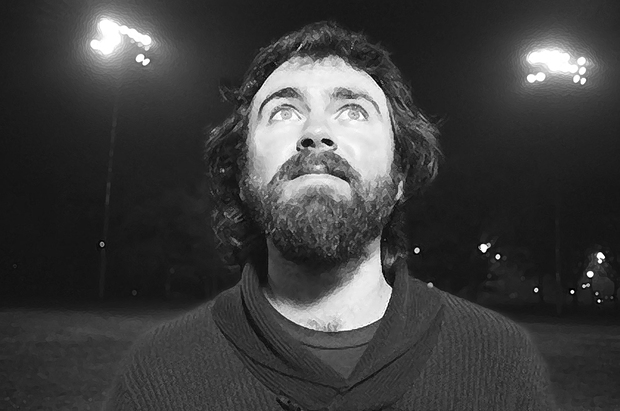 The Sampler: Neil Finn- Dizzying Heights
Nick Bollinger takes a listen to the first solo album in 13 years from Neil Finn.
Introducing: Death and the Maiden
3-4pm
Charles Bradley
We talk to the former James Brown impersonator about spinning struggle into soul.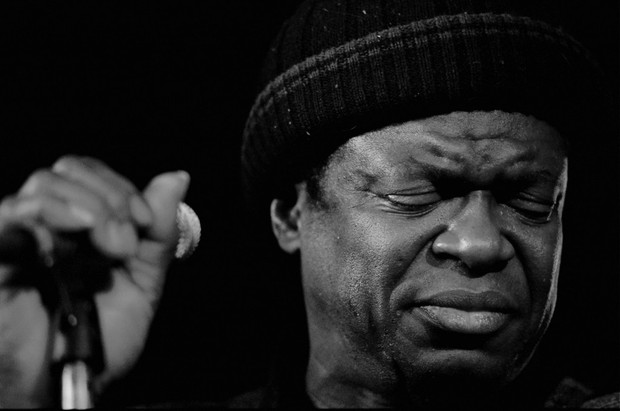 Breaks Co-Op
Nick Atkinson checks in with Breaks Co-Op, and their new album Sounds Familiar.
The Autumn Defence
Wilco's John Stirratt and Pat Sansone tell us about their other band.
Gig Guide
4-5pm
Camp A Low Hum 2014
We head to Camp Wainui to meet with artists, organisers and festival goers at what could be the final Camp A Low Hum.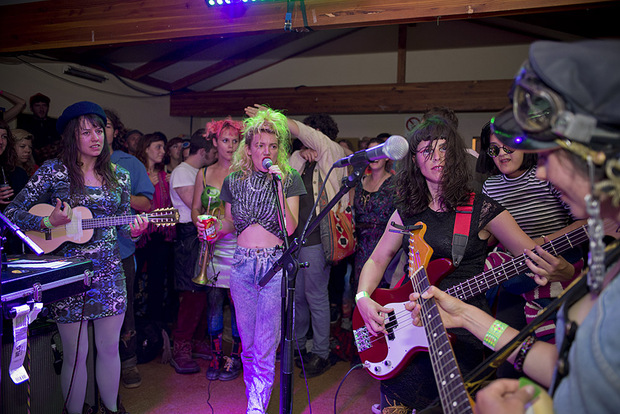 Mangelwurtzel, photo by John Lake
Music played in this show
2-3pm

Artist: Charles Bradley & The Menahan Street Band
Song: Dusty Blue
Composer: H. Steinweiss / L. Michels, / N. Movshon / T. Brenneck
Album: Victim of Love
Label: Daptone
Liam Finn in Session with EJ Barnes
Artist: Liam Finn
Song: Snug As F**k/Wild Animal
Composer: L.Finn
Album: Unreleased
Label: Radio New Zealand Recording
The Sampler: Neil Finn- Dizzy Height
Artist: Neil Finn
Songs: Impressions, Dizzy Heights, Divebomber, White Lies & Alibis, Lights Of New York
Composer: Finn
Song: Flying In The Face Of Love
Composer: Finn/Finn/Donnelly
Album: Dizzy Heights
Label: Lester Records
Artist: Mark McGuire
Song: Wonderland of Living Things
Composer: McGuire
Album: Along the Way
Label: Dead Oceans
Introducing- Death and the Maiden
Artist: Death and the Maiden
Song: Bioluminescence
Composer: Death and the Maiden
Album: tbc
Label: Private
Artist: Woodsman
Song: Healthy Life
Composer: Peterson
Album: Woodsman
Label: Fire Talk Records
Artist: Spoek Mathambo
Song:We Can Work
Composer: Mokgata
Album: Father Creeper
Label: Sub Pop
Artist: @Peace
Song: Gravity
Composer: @Peace
Album: Space Songs
Label: Young, Gifted and Broke
Artist: Mighty Shadow
Song: Dat Soca Boat
Composer: W Baily
Album: Tropical Discotechque
Label: Sofrito:
Artist: Actress
Song: Rule
Composer: Cunningham
Album: Ghettoville
Label: Ninja Tune
3-4pm
Artist: James Brown
Song: The Payback
Composer: J.Brown/F.Wesley/J.Starks
Album: The Payback
Label: Polydor
Charles Bradley
Artist: Lady
Song: If You Wanna Be My Man
Composer: L.Michels/C.Gstettenbauer/J.Silverman
Album: Lady
Label: Truth & Soul
Breaks Co-op
Artist: Break Co-op
Song: Sounds Familiar
Composer: Andy Lovegrove, Hamish Clark
Radio New Zealand Recording
Artist: Break Co-op
Song: The Other Side
Composer: Zane Lowe, Andy Lovegrove, Hamish Clark
Radio New Zealand Recording
Artist: Break Co-op
Song: The Other Side
Composer: Zane Lowe, Andy Lovegrove, Hamish Clark
Album: The Sound Inside
Label: EMI
Artist: Break Co-op
Song: The Riot Song
Composer: Andy Lovegrove, Hamish Clark
Album: Sounds Familiar
Label: Warner Music
Artist: NIlssonj
Song: One
Composer: Nilsson
Album: Aerial Ballet
Label: Sony
The Autumn Defense
Artist: The Autumn Defense
Song: I Want You Back
Comp: John Stirratt
Album: Fifth
Label: Yep Roc/Southbound
Artist: The Autumn Defense
Song: None Of This Will Matter
Comp: John Stirratt-Pat Sansone
Album: Fifth
Label: Yep Roc/Southbound
Artist: The Autumn Defense
Song: Calling Your Name
Comp: Pat Sansone
Album: Fifth
Label: Yep Roc/Southbound
Artist: The Autumn Defense
Song: The Light In Your Eyes
Comp: John Stirratt-Pat Sansone
Album: Fifth
Label: Yep Roc/Southbound
Artist: The Autumn Defense
Song: What's It Take
Comp: John Stirratt-Pat Sansone
Album: Fifth
Label: Yep Roc/Southbound
Artist: The Autumn Defense
Song: This Thing That I've Found
Comp: Pat Sansone
Album: Fifth
Label: Yep Roc/Southbound
Gig Guide
4-5pm
Camp A Low Hum 2014

Artist: Swimming
Song: Animals
Composer: Swimming
Album: Yes, Tonight
Label: Format Collective
Artist: Bone
Song: Bath Time
Composer: Bone
Album: For Want of Feeling
Label:
Artist: Nadia Reid
Song:
Composer: Reid
Album: unreleased
Label: Radio NZ Recording
Artist: Tono and the Finance Company
Song: Barry Smith of Hamilton
Composer: A.Tonnon
Album: Fragile Thing
Label: Private
Artist: Shocking Pinks
Song: DOUBLEVISIONVERSION, St Louis (feat Gemma Syme)
Composer: Hart
Album: Guilt Mirrors
Label: Stars and Letters
Artist: Street Chant
Song: Tear My Whole Face Off
Composer: Street Chant
Album: Isthmus of One-Thousand Lovers
Label: Arch Hill
Artist: Alphabethead
Song: Electricity
Composer: D.Morrison
Album: Electricity
Label: Explorers Club Recordings
Artist: The All Seeing Hand
Song: Mechatronics
Composer: D.Morrison/B.Knight/J.Marks
Album: Mechatronics
Label: Muzai
Artist: Microsoft Voice
Song: Improvised laptop piece Camp a Low Hum 2014
Composer: Beban/ Thomas/ Marks
Album: Unreleased
Label: Radio NZ Recording
Artist: Sheep, Dog and Wolf
Song: Ablutophobia
Composer: D.McBride
Album: Egospect
Label: Lil' Chief Records

Artist: Bandicoot ft. Tommy Ill
Song: Pretention Blast Gold
Composer: Bandicoot/Tommy Ill
Album: Awesome Feeling 4
Label: Private
Artist: Liam Finn
Song: Second Chance
Composer: L.Finn
Album: I'll Be Lightening
Label: Liberation
Artist: The Clean
Song: At the Bottom (live)
Composer: H.Kilgour/D.Kilgour/R.Scott
Album: Anthology
Label: Flying Nun