Music 101 for Saturday 11 January 2014
12 - 1pm
St Vincent
Art, music and philosophy with Annie Clark of St Vincent in her latest single 'Digital Witness'.

SJD and Kody Neilson prepare sets for the Big Day Out
Both Kody Neilson and Sean James Donnelly have been writing and recording new material and rehearsing new live configurations for their sets at the Big Day Out next week - we sneak in to see how it's going.

SJD, rehearsing at Roundhead Studios
1-2pm
Longing for The Past
Longing for the Past: The 78 rpm Era in Southeast Asia is a CD box set that spans six decades of recordings from 1905-1966. On Music 101 Trevor Reekie talks to curator David Murray about the beginning of the recording industry, colonialism, and cultural cross pollination.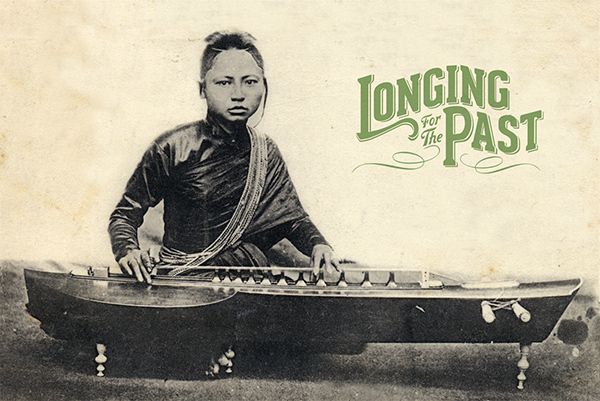 1.30 pm Live: Tiny Ruins live at the Wine Cellar
Returning home from touring the UK and Europe, Tiny Ruins aka Hollie Fullbrook celebrated the release of her EP Haunts with 12 intimate New Zealand shows.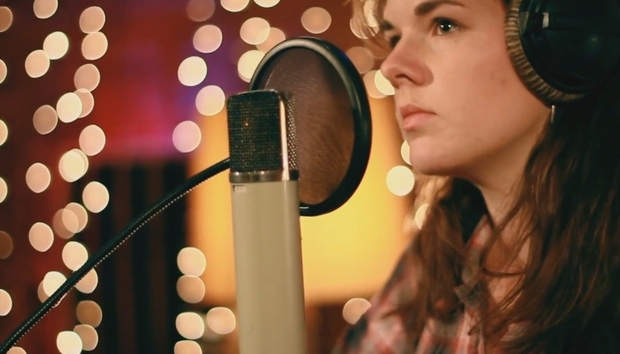 2 - 3pm
The Nerve Pt 3: The Pipe, the Drum and the Thunder Run: Music & War
Military music is meant to stir the blood - The Israelites used trumpets to bring down the walls of Jericho; Coppola's Apocalypse Now helicopters played Ride of the Valkyries, which was based on an actual practice used during the Vietnam War - and is used today as part of the "Thunder Run" strategy in Iraq and Afghanistan; the Scots went to war with bagpipes. Music can also be an instrument of torture, as happens today, when the U.S. Army uses music to "forcibly interrogate" its prisoners. Host Jowi Taylor surveys the entwined histories of war and music.
3-4pm
Recloose
NZ-via-Detroit producer and DJ Recloose is writing his MA Thesis on the Detroit music scene - he explains, and introduces us to Bohannon...
Bohannon
Recloose visits '70s disco pioneer Bohannon at his home in Atlanta.
Trick Mammoth
Dunedin pop trio Trick Mammoth talk about the inspirations behind their debut album Floristry.
Gig Guide
4-5pm
The Mixtape: Jeremy Toy
Invited musical guests compile a C60, and talk us through their choices. This week, producer, one half of She's So Rad, and session guitarist Jeremy Toy brings a selection of post Off The Wall bangers.
Repeated: 11 pm Thursday 3 January 2013 in place of The Music Mix
Music played in this show
12-1pm
Artist: She's So Rad
Song: Live via Camloops
Composer: Sami/ Toy
Album: Last Dance EP
Label: From The Crate
Artist: David Byrne/Annie Clark
Song: I Should Watch TV
Composer: Byrne / Clark
Album: Love This Giant
Label: 4AD
St Vincent
Artist: St Vincent
Song: Digital Witness, Birth in Reverse
Composer: St Vincentr
Album: St Vincent
Label: Republic
Artist: Sam Hamilton
Song: Ubuntu
Composer: Hamilton
Album: Integrifolia
Label: Tumbling Strain
Artist: Major Lazer
Song: Watch Out For This (Bumaye)
Composer: Pentz/ Thomás Goethals/ Reanno Gordon/ Ruben Blades
Album: Free The Universe
Label: Secretly Canadian
BDO- SJD and Opossom
Artist: SJD
Song: Make Love Ask Questions Later
Composer: Sean Donnelly
Album: Elastic Wasteland
Label: Round Trip Mars
Artist: SJD
Song: Catseyes
Composer: Sean Donnelly
Album: Unreleased
Label: Round Trip Mars (Unreleased)
Artist: SJD
Song: Jumping Over Fences
Composer: Sean Donnelly
Album: Elastic Wasteland
Label: Round Trip Mars
Artist: SJD
Song: Helensville
Composer: Sean Donnelly
Album: Unreleased
Label: Round Trip Mars (Unreleased)
Artist: Kody Neilson
Song: Devils
Composer: Kody Neilson
Album: Devils
Label: Private
Artist: Herbie Hancock
Song: Chameleon
Composer: Herbie Hancock, Paul Jackson, Bennie Maupin, Harvey Mason
Album: Head Hunters
Label: Columbia
Artist: Opossom
Song: Blue Meanies
Composer: Kody Neilson
Album: Electric Hawaii
Label: CRS
Artist: Tyra Hammond
Song: So Good At Being In Trouble
Composer: R. Nielson
Album: tbc
Label: From The Crate
Artist: Angel Haze
Song: A Tribe Called Red
Composer:Haze/ Dravs/ Dan General/ Ian Campeau/ Ehren Thomas
Album: Dirty Gold
Label: Republic
1-2pm
Longing For The Past- The 78 rpm Era in Southeast Asia
Artist: Năm Cơ
Song: Đờn Vọng Cổ – Kìm Độc Chiếc
Composer: N/A
Album: Longing For The Past: The 78 Rpm Era In Southeast Asia
Label: Dust To Digital
Artist: Nai Chon & Nai Suk With The Luang Sano Phinphat Ensemble
Song: Lakhon Rueang Kraithong
Composer: NA
Album: Longing For The Past: The 78 Rpm Era In Southeast Asia
Label: Dust To Digital
Artist: Bunyong Ketkhong
Song: Doi Rup
Composer: Bunyong Ketkhong
Album: Longing For The Past: The 78 Rpm Era In Southeast Asia
Label: Dust To Digital
Artist: Uncredited Ensemble
Song: Khaek Lopburi
Composer: NA
Album: Longing For The Past: The 78 Rpm Era In Southeast Asia
Label: Dust To Digital
Artist: Nguyễn Văn Minh, Tức Minh-Con
Song: Nam Nhị-Tự
Composer: Nguyễn Văn Minh, Tức Minh-Con
Album: Longing For The Past: The 78 Rpm Era In Southeast Asia
Label: Dust To Digital
Artist: Phloen Phromdaen
Song: Lam Khaen
Composer: Phloen Phromdaen
Album: Longing For The Past: The 78 Rpm Era In Southeast Asia
Label: Dust To Digital
Artist: Út Trà Ôn, Huệ, Thủy
Song: Tôn Tẫn Giả Điên
Composer: Út Trà Ôn, Huệ, Thủy
Album: Longing For The Past: The 78 Rpm Era In Southeast Asia
Label: Dust To Digital
Artist: Mr. Salat
Song: Thong Yon / Phleng Barang / Rueang Khun Chang Khun Phaen
Composer: Mr. Salat
Album: Longing For The Past: The 78 Rpm Era In Southeast Asia
Label: Dust To Digital
Artist: Wohar Sam
Song: Khmer Kroak
Composer: Wohar Sam
Album: Longing For The Past: The 78 Rpm Era In Southeast Asia
Label: Dust To Digital
Artist: Sandaya Maung Kyaw
Song: Maung Kyaw Ei Sandaya Nyunt: Ah Hson
Composer: Sandaya Maung Kyaw
Album: Longing For The Past: The 78 Rpm Era In Southeast Asia
Label: Dust To Digital
Artist: Myat Lay
Song: Miss Whiskey
Composer: Myat Lay
Album: Longing For The Past: The 78 Rpm Era In Southeast Asia
Label: Dust To Digital
Artist: Moh Aminor Aidjawi, Singer With Orkest Setia Pamoedah
Song: Aer Mata Djato Berlinang
Composer: NA
Album: Longing For The Past: The 78 Rpm Era
Label: Dust To Digital
Artist: Orchestre Bat-Âm
Song: Chant De Bateliers
Composer: NA
Album: Longing For The Past: The 78 Rpm Era In Southeast Asia
Label: Dust To Digital
Artist: Lonnie Holley
Song: Here I Stand Knocking At Your Door
Composer: Holley
Album: Just Before Music
Label: Dust To Digital
Tiny Ruins at The Wine Cellar
Artist: Tiny Ruins
Song: Old As The Hills
Carriages
Priest With Balloons
Bird In The Thyme
Composer: H. Fullbrook
Album: Unreleased
Label: RNZ Recording
Artist: Tiny Ruins
Song: Rolling Mill Blues
Composer: Peg Leg Howell
Album: Unreleased
Label: RNZ Recording
Artist: Steve Abel
Song: Dance Milley
Composer:Abel
Album: tbc
Label: tbc
2-3pm
The Nerve pt 3 Music and War
Artist: Matmos
Song: Very Large Green Triangles
Composer: M.C. Schmidt / D Daniel
Album: The Marriage Of True Minds
Label: Matador
3-4pm
Artist: Recloose
Song: You Just Love You
Composer: Chicoine
Album: It's Too Late
Label: Delusions of Grandeur

Bohannon
Artist: Bohannon
Song: Keep On Dancin'/South Africa Man
Composer: H.Bohannon
Album: Keep On Dancin'
Label: Dakar Records
Artist: Bohannon
Song: Me and the Gang
Composer: H.Bohannon
Album: Me and the Gang 12-inch
Label: Mercury
Artist: Bohannon
Song: Wake Up/Let's Start the Dance III
Composer: H.Bohannon
Album: The Bohannon Drive
Label: Compleat Records
Artist: Bohannon
Song: Foot Stompin Music
Composer: H.Bohannon
Album: Foot Stompin Music
Label: Brunswick ‎
Artist: Caroline Crawford
Song: Coming On Strong
Composer: C.Crawford/H.Bohannon
Album: My Name Is Caroline
Label: Mercury ‎
Artist: Bohannon
Song: I Wonder Why
Composer: H.Bohannon
Album: Summertime Groove
Label: Mercury
Trick Mammoth
Artist: Trick Mammoth
Songs: Delphine (With a Purpose)/Baltimore/Himalayas/Baltimore (demo) /Pinker Sea (demo) /Days of Being Wild/ Pinker Sea/ Vesper II
Composer: Adrian Ng
Album: Floristry, Baltimore Demos
Label: Fishrider Records
Gig Guide
Artist: Cat Power
Song: Sun
Composer: C Marshall
Album: Sun
Label: Matador
Artist: Daedelus
Song: Tailor-Made (Instrumental)
Composer: (Daedelus)
Album: Single
Label: Ninjatune
Artist: Chet Faker
Song: Cigarettes And Chocolate
Composer: Murphy
Album: Thinking In Textures
Label: Opulent
Artist: Open Souls
Song: Dollars
Composer:Toy,Davey,Guy
Album: Standing In The Rain
Label: FTC
4-5pm
Mixtape- Jeremy Toy of She's So Rad
Artist: Aretha Franklin
Song: Jump To It
Composer: Miller
Album: Jump To It
Label: Arista
Artist: Liquid Liquid
Song: Cavern
Composer: Liquid Liquid
Album: Optimo
Label: 99 Records
Artist: Grandmaster Flash
Song: White Lines
Composer:
Album:  Grandmaster & Melle Mel ‎– White Lines (Don't Don't Do It) / Melle Mel's Groove
Label: Sugar Hill Records
Artist: George Duke
Song: Someday
Composer: Duke
Album: Dream On
Label: Epic
Artist: Sass
Song: Much Too Much
Composer: Cope/ Murphy
Album: Much Too Much
Label: 25 West

Artist: Toro y Moi
Song: All Alone
Composer: Bundick
Album: Freaking Out
Label: Carpark Records
Artist: Grandmaster Caz
Song: South Bronx Subway Rap 2
Composer: Grandmaster Caz/ Stein
Album: Wild Style OST
Label: Animal Records
Artist: Luther Vandross
Song: She's a Super Lady
Composer: Vandross
Album: Never Too Much
Label: Epic
Artist: Sunfire
Song:Shake Your Body
Composer: Sunfire
Album: Sunfire
Label: Warner
Artist: ESG
Song: Dance
Composer: ESG
Album: Dance To the Beat of ESG
Label: 99 Records