Music 101 for Saturday 4 January 2014
12-1pm
Organiser Jay Jeffrey talks to Emma Smith about the NZ Soul All Dayers sweeping the North Island in January.
Adventures In Musicland: Sheep, Dog and Wolf in Europe
Sheep, Dog and Wolf multi-instrumentalist Daniel McBride had a big 2013: his album Egospect appeared on numerous critics' best-of-2013 lists; he won the Critics' Choice Prize, wowing the judges with a frenetic, seat-of-the-pants performance; and he toured Europe, a trip that was a year in the making. Along with a cornucopia of instruments, Daniel took some recording equipment to Europe to capture a tour diary for Music 101.

Daniel McBride aka Sheep, Dog and Wolf
1-2pm
Carnivorous Plant Society
Drawing on elements of mariachi music and spaghetti western soundtracks, Auckland five-piece Carnivorous Plant Society offer a cinematic take on jazz. We talk to Finn Scholes, Carnivorous Plant Society's trumpeter and keyboardist, about his real-life interest in carnivorous plants.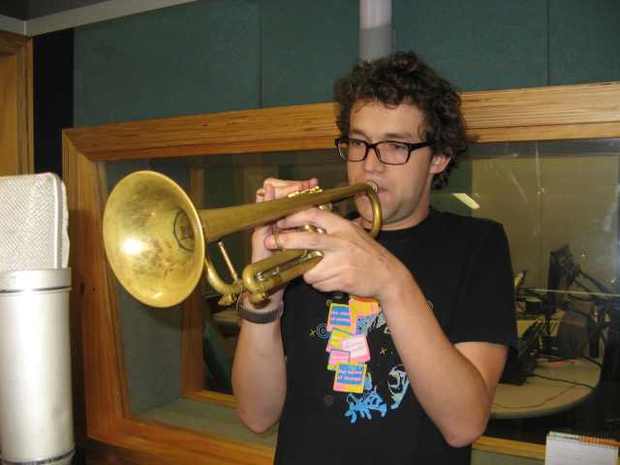 Finn Scholes
Live: Sola Rosa Live at the Kings Arms
Sola Rosa is such a regular feature on summer festival line-ups that for many, their sound is hardwired to memories of sun, sea and barefoot shimmying. Radio New Zealand was on hand when Sola Rosa played the Kings Arms in Auckland to capture a half-hour of summer sounds for Music 101.
 
2-3pm

The Nerve Pt 1 - Wired for Sound: Music and the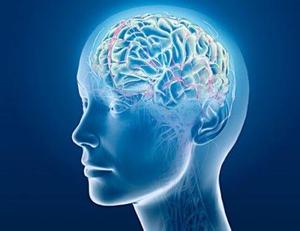 Brain
In episode one of The Nerve, host Jowi Taylor goes on an aural journey, from the creation of sound at its source, through the air and the outer ear to the cochlea, the spinal column, and the cerebral cortex. On the way, he looks at how and why hearing evolved, and how the human ear is designed to react to certain sounds. In episode one, it's music and the brain.
3-4pm
Adrian Belew
Ex-King Crimson guitarist and vocalist Adrian Belew is a Grammy-nominated solo artist got his first break in 1977 when he landed a job in Frank Zappa's band. Since then he has recorded a multitude of albums, and lent his distinctive guitar sound to David Bowie, Paul Simon, Talking Heads, Herbie Hancock, Nine Inch Nails and Laurie Anderson.
He's recently reunited with members of King Crimson past and present in The Crimson ProjeKCt. Trevor Reekie talks to Adrian Belew about his multifaceted career and love of sound.
The Conjurors
Auckland band The Conjurors are known for their frenetic live shows and gothic surf rock sound, which has started sounding a little more like punk. Anthonie Tonnon speaks with members of The Conjurors about their debut EP, The Six Trials Of Hercules.
Gig Guide
4-5pm
Invited musical guests compile a C60, and talk us through their selections.
This week the Perkins family of House of Shem - father Carl and sons Te Omeka and Isaiah - share a selection of reggae from the Pacific and beyond.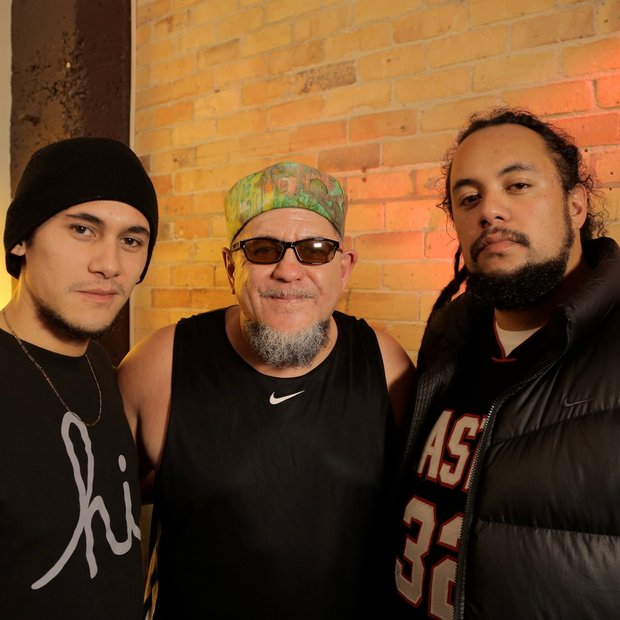 House of Shem
Music played in this show
12-1pm
Artist: James Brown
Song: Hey America (Sing-Along)
Composer: A.Jones/N.Jones
Album: Double Cookin' - Classic Northern Soul Instrumentals
Label: Kent
Artist: Gil Scott-Heron
Song: It's Your World
Composer: B.Jackson
Album: Anthology
Label: Soulbrother
Artist: Ann Sexton
Songs: You're Losing Me
Composer: A.Sexton
Album: You're Losing Me seven-inch
Label: Seventy Seven Records
 
Sheep Dog and Wolf
Artist: Sheep, Dog and Wolf
Songs: Guaranteed Defective/Tamefires/Abultophobia
Composer: D.McBride
Album: Ablutophobia EP
Label: Private
Artist: Sheep, Dog and Wolf
Songs: Glare/Fades/Nothing Probably/Canvas/Not Aquatic
Composer: D.McBride
Album: Egospect
Label: Lil Chief Records
Artist: School of Seven Bells
Songs: Iamundernodisguise
Composer: School of Seven Bells
Album: Alpinisms
Label: Ghostly
1-2pm
 
Artist: Dorothy Ashby
Songs: Essence of Sapphire
Composer: D.Ashby
Album: The Fantastic Jazz Harp Of Dorothy Ashby
Label: Atlantic
Carniverous Plant Society
Artist: Darondo
Songs: Let My People Go
Composer: Pulliam
Album: Let My People Go
Label: Luv N' Haight
Artist: Sharon Jones and the Dap-Kings
Songs: Stranger To My Happiness
Composer: Sharon Jones and the Dap-Kings
Album: Give the People What They Want
Label: Daptone Records
Sola Rosa LIVE
Artist: Sola Rosa
Song: Wiggle, Love Alone, Redeemer, Turn Around, Misunderstood
Composer: Sola Rosa
Album: Unreleased
Label: RNZ Recording
Artist: Matias Aguayo
Song: El Sucu Tucu
Composer: Aguayo
Album: The Visitor
Label: Comeme
2-3pm
Artist: Tall Dwarfs
Songs: The Brain that Wouldn't Die
Composer: A.Bathgate/C.Know
Album: Hello Cruel World
Label: Flying Nun

 
The Nerve: Episode 1
Artist: Neu!
Songs: Isi
Composer: Neu!
Album: Neu! '75
Label:Brain Records
3-4pm
Artist: Nine Inch Nails
Songs: Just Like You Imagined
Composer: T.Reznor
Album: The Fragile
Label:Nothing/Interscope
Adrian Belew
Artist: Adrian Belew
Song: Writing On The Wall
Composer: Adrian Belew
Album: Side One
Label: Sanctuary Records
Artist: Frank Zappa
Song: Rat Tomago
Composer: Zappa
Album: Sheik Yerbouti
Label: Ryko Discs
Artist: David Bowie
Song: Boys Keep swinging
Composer: Bowie
Album: Lodger
Label: EMI
Artist: Talking Heads
Song: The Great Curve
Composer: Byrne – Eno – Talking Heads
Album: Remain In Light
Label: Sire Records
Artist: Tom Tom Club
Song: Genius Of Love
Composer: Tom Tom club
Album: Tom Tom Club
Label: Island Records
Artist: Mariah Carey
Song: Fantasy
Composer: Tom Tom Club – Belew - Carey
Album: single
Label: Columbia Records
Artist: Adrian Belew
Song: Elephants
Composer: Belew
Album: Side One
Label: Sanctuary
Artist: Adrian belew
Song: Naïve Guitar
Composer: Belew
Album: Lone Rhino
Label: Island Records
Artist: Steve Reich Ensemble
Song: Music for 18 Musicians: Section IIIB
Composer: Steve Reich
Album: Steve Reich: Works - 1965-1995
Label: Nonesuch Records
Artist: League Of gentlemen
Song: Inductive Resonance
Composer: Fripp
Album: Robert Fripp -- The League Of Gentlemen, 1981
Label: Polydor
Artist: King Crimson
Song: Frame By Frame
Composer: Fripp - Belew
Album: Discipline
Label: Polydor
Artist: King Crimson
Song: Discipline
Composer: Fripp – Belew – King Crimson
Album: Discipline
Label: Polydor
Artist: King crimson
Song: Satori In Tangier
Composer: Belew - Fripp
Album: Beat
Label: Polydor
Artist: Adrian Belew
Song: Beat Box guitar
Composer: Belew
Album: Side One
Label; Sanctuary
Artist: Brian Eno
Songs: St Elmo's Fire
Composer: B.Eno
Album: Another Green World
Label: EG Records
Artist: The Cosbys
Songs: Soul of a Man
Composer: The Cosbys
Album: Soul of a Man
Label: Private


The Conjurors
Artist: The Conjurors
Songs: We Could Be So Now/Do It Yourself/Our Love Was Dead/When We Were Young/Twist and Shout/ Not Just Girls
Composer: Gareth Shute/Matthew Crawley/Edward Castelow/Vincent Lum/Bradley Artist
Album: The Six Trials Of Hercules
Label: Sound Recordings
Artist: The Everly Brothers
Songs: All I Have To Is Dream
Composer: Boudleaux Bryant
Album: The Very Best of the Everly Brothers
Label: Warner
Artist: She's So Rad
Songs: Sewn Up Sunrise
Composer: J.Toy
Album: (demo)
Label: From the Crate
Gig Guide
Artist: The Shocking and Stunning
Song: The Worms Drink Blood
Composer: The Shocking and Stunning
Album: We Will Fight You
Label: Private
Artist: Herbs
Song: Dragons and Demons
Composer: Papa
Album: 13 Years of Herbs
Label: Warner
Artist: Shapeshifter
Song: New Day Come
Composer: Shapeshifter
Album: Shapeshifter Live
Label: Truetone
Artist: House of Shem
Song: Dreams
Composer: C.Perkins/T.Perkins/I.Perkins
Album: Keep Rising
Label: House of Shem
4-5pm
Artist: Herbs
Song: Dragons and Demons
Composer: Papa
Album: 13 Years of Herbs
Label: Warner
Artist: Millie Small
Songs: My Boy Lollipop
Composer: R.Spencer/M.Levy/J.Roberts
Label: Darl
Artist: Bob Marley and the Wailers
Songs: Thank You Lord
Composer: R.Marley
Album: Thank You Lord
Label: Pazzazz
Artist: Santana
Songs: Oye Como Va
Composer: T.Puente
Album: Abraxas
Label: Columbia
Artist: Earth, Wind and Fire
Songs: Shining Star
Composer: M.White/L.Dunn/P.Bailey
Album: That's the Way of the World
Label: Columbia
Artist: Bob Marley and the Wailers
Songs: I Know
Composer: R.Marley
Album: Confrontation
Label: Island/Tuff Gong
Artist: Big Mountain
Songs: Baby I Love Your Way
Composer: P.Frampton
Album: Reality Bites OST
Label: RCA
Artist: Dennis Brown
Songs: Here I Come (Love and Hate)
Composer: D.Brown
Album: The Essential Collection
Label: VP Records
Artist: Gregory Isaacs
Songs: Cool Down the Pace
Composer: G.Isaacs.S.Weise
Album: Night Nurse
Label: Island/Mango
Artist: Bob Marley and the Wailers
Songs: Natural Mystic
Composer: R.Marley
Album: Exodus
Label: Island/Tuff Gong