Music 101 for Saturday 16 November 2013
2-3pm
Watercolours
Chelsea Jade joins us to talk through her new EP Portals.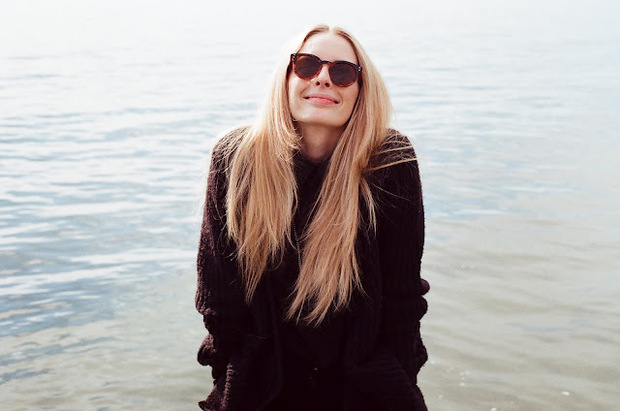 Chelsea Jade, Watercolours.
Blink and Squarewave Highlights
Ian Jorgenson, A.K.A. Blink, of 'A Low Hum' fame, has taken on another big project - this time it's an Electronic Music Festival, running in five cities over two weeks. We get a preview.
Matt Corby
The former Australian Idol runner up on the hard lessons he's learned from his time in the limelight.
3-4pm
Bailterspace
The Clean's Hamish Kilgour talks with Alister Parker and Brent McLachlan in New York about bringing the original line up together on their latest album Trinine, and Emma Smith catches bassist John Halvorsen at home in Wellington.

Bailterspace, live at the Kings Arms earlier this year. Photo by Ben Howe.
The Sampler: Arcade Fire
Canadian band Arcade Fire are back with Reflektor, their largest sounding, and most danceable record to date. Nick Bollinger takes a listen.

Arcade Fire
Archer in session
Born in North Carolina, raised in the Australian Outback, and taught to sing by the Aboriginal Islanders living in the far North of Australia, this one-man-band takes cues from NZ's own country music pioneer Tex Morton. We catch Archer in our studio singing songs.
Gig Guide
4-5pm
Dave Dobbyn and Friends
In May Dave Dobbyn undertook a series of collaborative concerts with invited songwriters, both emerging and established. The performers joined him on stage for their favourite Dave Dobbyn songs, and he in turn played on theirs.
Featuring Warren Maxwell, Mark Vanilau, Scribe, Marlon Williams, The Bads, Iva Lamkum and Anna Coddington, this musical exchange resulted in some interesting interpretations, as we'll hear in this selection of tracks produced by Radio New Zealand during the live performances. Host Rhys Morgan speaks with Dobbyn and his travelling troubadours on the eve of their Wellington show.
Ulcerate
Auckland death metal band Ulcerate has recently released its fourth album, Vermis, to rave reviews the world over. And with the band recently singing to legendary US metal label Relapse records, Vermis is set to be the highest profile extreme metal release from a New Zealand band yet.
Music played in this show
2-3pm
Artist: She's So Rad
Song: Breakout
Composer: She's So Rad
Album: Last Dance
Label: Wonderful Noise
Watercolours
Artist: Watercolours
Song: Sliders, Last Night, Under
Composer: Watercolours
Album: Portals
Label: Universal
Artist: Four Tet
Song: Parallel Jalebi
Composer: Hebden
Album: Beautiful Rewind
Label: Text
Artist: Death Grips
Song: Feels Like A Wheel
Composer: Death Grips
Album: Government Plates
Label: Death Grips
Square Wave Festival
Artist: Dawn of Midi
Song: Ymir
Composer: Dawn of Midi
Album: Dysnomia
Label: Thirsty Ear
Matt Corby- Resolution
Artist: Matt Corby
Song: Evangelist, Resolution
Composer: Corby
Album: Resolution
Label: Universal
Artist: Matt Corby
Song: Brother
Composer: Corby
Album: Brother
Label: Warner
Artist: Bikey Boys from Nyirripi
Song: Bikey Boys
Composer: Bikey Boys from Nyirripi
Album: Red Sand Culture Vol. 2
Label: Red Sand Culture
3-4pm
Artist: The Gordons
Song: Adults And Children
Composer: McLachlan/ Parker,Halvorsen
Album: 1st Album and EP
Label: Flying Nun
Bailterspace
Artist: Bailterspace
Songs: Silver/Trinine/Plan Machine/Painted Window/Tri5
Composer: A.Parker/B.McLachlan/J.Halvorsen
Album: Trinine
Label: Arch Hill Recordings
Artist: David Bowie
Song: Love Is Lost (Hello Steve Reich Mix by James Murphy)
Composer: Bowie, Murphy
Album: Single
Label: Sony
Arcade- Reflektor
Artist: Arcade Fire
Songs: Here Comes The Night Time, You Already Know, Reflektor, We Exist, Afterlife, Awful Sound, Normal Person
Composer: The Arcade Fire
Album: Reflektor
Label: Merge
Artist:Drummers Of The Societe Absolument Guinin
Song: Africandou
Composer: Traditional
Album: Mirror To The Soul
Label: Souljazz
Artist: Archie Roach
Song: Move It On
Composer: Roach
Album: Sensual Being
Label: Mushroom
Archer: In Session
Artist: Archer
Song: O Mary Don't You Weep
Composer: Traditional
Album: RNZ Session
Label: RNZ
Artist: Archer
Song: I'm Going That Way
Composer: A Broughton
Album: RNZ Session
Label: RNZ
Artist: Wagons
Song: Drive All Night Til Dawn
Composer: H Wagon
Album: The Rise and Fall Of Goodtown
Label: Spunk
4-5pm
Dave Dobbyn and Friends
Artist: Grayson Gilmour
Song: Time Minus Infinity
Composer: G Gilmour
Album: unreleased
Label: Flying Nun
Artist: Josephine Foster
Song: My Wandering Heart
Composer: Foster
Album: I'm A Dreamer
Label: Fire
Artist: Neutral Milk Hotel
Song: Holland, 1945
Composer: Mangum, Spillane
Album: An Aeroplane Over The Sea
Label: Merge
Ulcerate- Vermis
Artist: Ulcerate
Song: Odium, Confronting Entropy, Vermis, Fall to Opprobrum, Cessation, Await to Recission
Composer: Ulcerate
Album: Vermis
Label: Relapse
Artist: Sunken Seas
Song: Asylum
Composer: Sunken Seas
Album: Cataclysm
Label: Muzai
Artist: Julien Dyne
Song: Slider
Composer: Dyne
Album: December
Label: Wonderful Noise