Music 101 for Saturday 9 November 2013
2-3pm
Critics' Choice Showcase
We hear interviews with the finalists of the Critics' Choice Prize, part of the NZ Music Awards.
Neil Finn
We speak to Neil Finn about his intriguing latest single Divebomber.
Tiny Lies
Christchurch folk noir duo Tiny Lies talk about The Oaks They Will Bow, their debut album.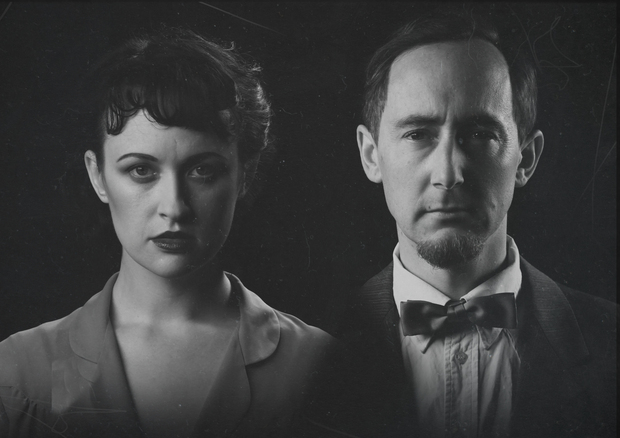 The Tiny Lies by Sabin Holloway
Caleb Klauder and Reeb Willms
This American Northwestern duo play country, bluegrass and old-time as it might have been heard at the beginning of last century, taking cues from Hank Williams, The Louvin Brothers and the Carter Family. We speak to Caleb and Reeb ahead of their NZ tour with slide guitarist Kelly Joe Phelps.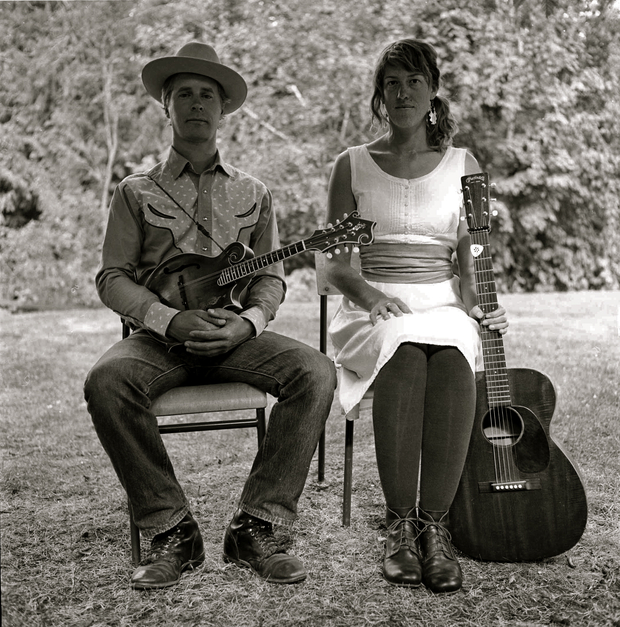 3-4pm
Morrissey Book Club
Hardcore Moz fans of the world, well, New Zealand, unite to discuss his recently published autobiography. See below for some of the responses we got to the question "what Morrissey lyric best relates to your life?"
Kronos Quartet and Bryce Dessner - The Sampler
Nick Bollinger listens to the collaboration between the avant-garde string quartet and Bryce Dessner, of New York indie band The National.
M Ward In Session
We cornered singer-songwriter M Ward in his dressing room before his Auckland gig, and made him play songs just for us.
Gig Guide
4-5pm
Red Hot - Paul Heck
Paul Heck has been convincing artists to let him use their music for the past 20 years.
He is the Executive Producer of the Red Hot Organisation, which fights HIV/ AIDS by raising both money and public awareness through compilations and concerts. Emma Smith talks with Paul Heck about the changing face of the organisation, its strong New Zealand connection and the power of pop culture to make a difference. Read more about this story at The Wireless.
The Sampler: Shogun Orchestra
Wellington's Shogun Orchestra has released a second album of 'armchair travel' exotica - Nick Bollinger takes a listen to Black Lotus.
We asked which Morrissey/Smiths lyrics best related to your life - here are some of your responses.
"They do not understand the urgency of life, but I love you more than life" - As a shy teenager working at Deka with a bunch of loud kids who only knew Top 40 music, in love with a girl I was too shy to talk to, this lyric from Angel, Angel... spoke directly to me. - Gareth
The lyrics that resounded for me were "rejection is one thing, but rejection by a fool is cruel" from 'I don't mind if you forget me'.It helped me as a heartbroken teenager in Glasgow when I was "given the big KB" (knockback) by a girl whose name I now forget. I used to take my life in my hands on the rough streets of Glasgow by wearing my hair in a high quiff and daffodils in my back pocket! Alan,Wellington.
I first heard how soon is now on the local student radio in chch - great station . I hooked on to those lyrics immediately. " you are the sun and the air" or is it " you are the son and the heir ". Love the wordplay. Id been telling friends about this great band, think they're called smiths, for weeks just on the strength of that track, when one night i was a a friends place and he told me he had a treat for me. Id have to admit that we were in what could be called a state of heightened awareness. He led me into his lounge, sat me in a chair in the middle of the room with a large speaker either side of the chair. He put a fecord on and left the room. He,d put it straight on how soon is now - very loud. Bliss. My eyes moisten and my puls raise just thinking about it. Better go and put it on. - Roger
"In my life why do I give valuable time/To people who don't care if I live or die?" from "Heaven Knows I'm Miserable Now". This is because over the course of life you invest so much in certain people and your relationships with them. Then you realise, one day, that they haven't really reciprocated, nor do they care. It comes as a shock. It makes you resolve to try harder with the people who appreciate you. Morrissey's lyric is a cry for authenticity and for rejecting those who are superficial. Bang on, is all I can say! - Steven
"Just some rain-coated lover's puny brothers". From 'Now My Heart is Full'. An apt description for me and my group of friends when the song came out in 1994. - Anon
"I where black on the outside because black is how i feel on the inside. And if i seem a little strange well that's because i am." Helped me realise I wasn't the only one. Glad to say things did indeed get better with thanks to Morrissey! Jay - Lower Hutt
"Cos it's death for no reason and death for no reason is murder!" Kept me vegetarian for 20 years! Love to win a copy! Kylee - Auckland.
Every day's like Sunday..why..nice day..In Auck..out on a boat in some sun.
"You're the one for me, Fatty." Reminds me of my sweetheart :-) Julien
Your're the one for me fatty- because my wife is pregnant. Mark - Auckland
how to choose?.....but probably There is a light that never goes out (The Queen is dead)
"And if a double-decker bus
Crashes into us
To die by your side
Is such a heavenly way to die
And if a ten-ton truck
Kills the both of us
To die by your side
Well, the pleasure - the privilege is mine"
Why? just the gushing romance of it all!
Anyway Morrisey memories/stuff
I always 'liked' the Smiths but never really 'loved' them as I loved the maudlin beauty of Japan and David Sylvian, (back in the early 80's) but then by chance really, I went to see Morrisey at Hartlepool Civic Hall in 1999. the venue was populated mainly by the librarians, bookshop assistants and teachers of Newcastle Upon Tyne. He didn't have a record contract at that time, didn't need to prove anything, played what the hell he wanted and he was stunningly good, my like turned to love. It was so good that when my friend Jerry asked if I wanted to go to his homecoming gig in Manchester I didn't go as I didn't want to sully the memory of seeing him in Hartlepool. The same with the recent gig in Wellington (I know live in Stokes Valley) although watching clips have brought tears to my eyes.
My 'six degrees of separation' Morrisey moment was through a friend at University called Dave from Manchester, who was involved in the music scene back then he knew the Stone Roses et al. He also knew Johnny Marr as his girlfriend at the time cut Johnny's hair. Morrisey would occasionally go out for a drink with them, but would usually go home early. Basically he was the genuine article.
Music played in this show
2-3pm
Artist: Kronos Quartet -
Song: Dark Was the Night
Composer: Blind Willie Johnson
Album: Dark Was the Night.
Label: 4AD
Critics Choice
Artist: Paquin
Song:
Composer: Thomas Healy
Album:
Label: Radio New Zealand recording
Artist: Janine and The Mixtape
Song: Party up (Up In Here)
Composer: Earl Simmons (DMX)
Album:
Label: Radio New Zealand recording
Artist: Sheep, Dpg & Wolf
Song: Ablutophobia
Composer: Daniel McBride
Album:
Label: Radio New Zealand recording
Artist: Neil Finn
Song: Divebomber
Composer: Finn
Album: unreleased
Label: n/a
Tiny Lies
Artist: The Tiny Lies
Song: Bag Of Bones, Forgiveness, The Walls Came Down, Down By The River, Two Pale Moons
Composer: The Tiny Lies
Album: The Oaks they Will Bow
Label: Lyttelton Records
Artist: Delaney Davidson and Marlon Williams
Song: Death Don't have No Mercy
Composer: Rev. Gary Davis
Album: Sad But True Vol. 1
Label: Lyttleton Records
Artist: George Jones
Song: No Money In This Deal
Composer: Jones
Album: The Essential George Jones
Label: Epic
Caleb Klauder and Reeb Willms
Artist: Caleb Klauder and Reeb Willms
Song: Babes In the Woods, Gathering Flowers, Wiley Laws, Can I Sleep In Your Barn Tonight Mister
Composer: Traditional
Album: Oh Do You Remember
Label: West Sound Records
Artist: Caleb Klauder and Reeb Willms
Song: She Didn't Even Notice I Was Gone, Are You Teasing Me
Composer: I Louvin, C Louvin
Album: Oh Do You Remember
Label: West Sound Records
Artist: Bill Monroe
Song: Blue Moon Of Kentucky
Composer: B Monroe
Album: 20th Century Masters
Label: MCA
Artist: Bill Monroe
Song: New Mule Skinner Blues
Composer: J Rodgers/George Vaughn
Album: 20th Century Masters
Label: MCA
Artist: Monroe Brothers
Song: Roll In My Sweet Baby's Arms
Composer: B Monroe
Album: O Brothers
Label: ASV
Artist: Kelly Joe Phelps
Song: Spit Me Outta The Whale
Composer: Phelps
Albums: Brother Sinner and the Whale
Label: Black Hen Music
3-4pm
Artist: New York Dolls
Song: Personality Crisis
Composer: Johansen, Thunders
Album: New York Dolls
Label: Mercury
Morrissey Book Club
Artist: The Smiths
Song: Stop Me If You Think You've Heard This One Before
Composer: Morrissey/Marr
Album: Strangeways, Here We Come
Label: Rough Trade
Artist: The Smiths
Song: Hand in Glove
Composer: Morrissey/Marr
Album: The Smiths
Label: Rough Trade
Artist: The Smiths
Song: Oscillate Wildly
Composer: Morrissey/Marr
Album: Louder Than Bombs
Label: Rough Trade
Artist: The Smiths
Song: The Headmaster Ritual
Composer: Morrissey/Marr
Album: Meat is Murder
Label: Rough Trade
Artist: The Smiths
Song: Reel Around The Fountain
Composer: Morrissey/Marr
Album: The Smiths
Label: Rough Trade
Artist: The Smiths
Song: Rubber Ring
Composer: Morrissey/Marr
Album: Louder Than Bombs
Label: Rough Trade
Artist: Morrissey
Song: Ouija Board, Ouija Board
Composer: Morrissey
Album: Bona Drag
Label: Parlophone
Artist: Morrissey
Song: Break Up the Family
Composer: Morrissey
Album: Viva Hate
Label: EMI