Music 101 for Saturday 5 October 2013
2-3pm
Lorde: The Sampler
Nick Bollinger assesses whether the debut album by chart-topping teenager Lorde lives up to the hype.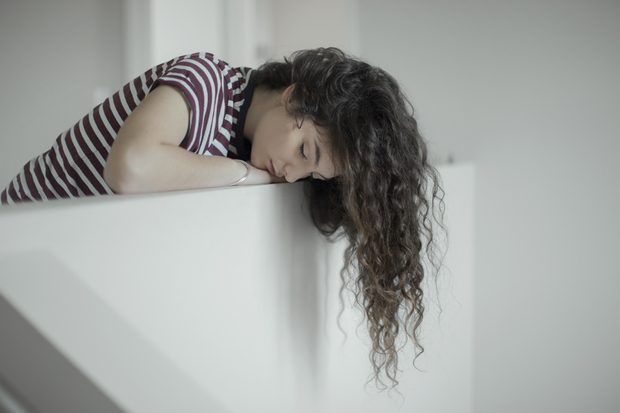 Ella Yelich-O'Connor, a.k.a. Lorde. Photo by James Lowe.
Glasser- Interiors
Cameron Mesirow on her compulsion to sing, and how working with dance music producer Van Rivers helped her map the space in her head.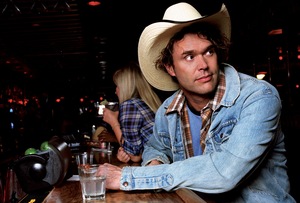 Corb Lund in Session
Canadian cowboy Corb Lund (pictured right) talks about debuts around the campfire at the family ranch and sings songs with his band The Hurtin' Albertans.
3-4pm

Nirvana: The Sampler
In Utero has been remastered and reissued for its 20th birthday - Nick Bollinger finds out how the classic album by Nirvana has aged.
The Drones
Visiting Australian band The Drones on touring with Neil Young, and the special red bus that their songs come from.
Introducing: Thee Rum Coves
Rockquest Winners - A Bit Nigel
We talk with the winners of this year's Smokefree Rockquest, A Bit Nigel, from Taupo-nui-a-Tia College and Rotorua Boys' High School.
Gig Guide
4-5pm
Musical Chairs with Godfrey De Grut
Over a decade after he won the nation's most coveted song-writing prize with Che Fu, for the song Misty Frequencies, Godfrey de Grut has become the musical director for this year's Silver Scroll ceremony. We find out how this master musician aquired his fancy skills and we uncover a heritage of music teaching that Godfrey's now passing on to another generation of players.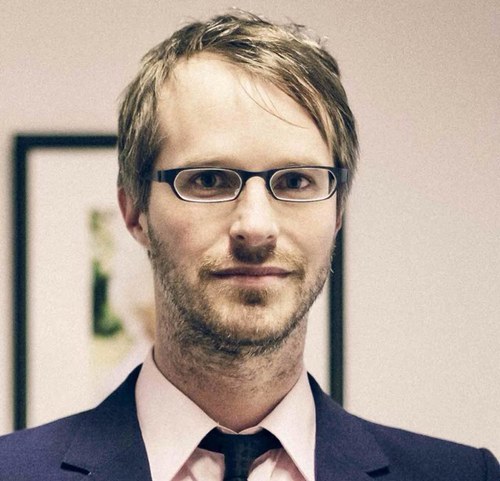 Shogun Orchestra
Lucien Johnson talks us through the places and people in the new Shogun Orchestra album Black Lotus.
Listener responses to the question 'How did Nirvana affect your life?'
Marc Milner, Christchurch - I'm a massive Nirvana fan, I'm not a great guitarist but Nirvana is great to play due to it's simplicity. Besides this my brother received a letter from a friend in Australia saying that Cobain had killed himself. He received the letter about six months before the event!
Shane, Wellington- At a school where the 'right' clothes seemed vitally (socially) important, nirvana made it okay to dress opshop scruf. First bass riff i learnt: come as you are. Second album i bought on vinyl: muddy banks.     
Clayton, Kilbirnie, Wellington- Nirvana made it feel ok to wear my dad's plaid farming shirts, grow my hair long and pick up a guitar and thrash it - 89's bleach album was a huge musical turning point for small town teenage bogans living in Blenheim previously listening to 80s metal.
Chris, Wellington- I'm alive! Cut out the drugs But Teen Spirit still makes me shake
Mike, Palmerston North- When I first heard the lp it made me think my expensive stereo ws broken!
Melanie, New Plymouth- Nirvana always transports me back in time to my youth, the sight soroundings and feelings can recall like yesterday, great passage in time. loved being grunge. Anon, Nirvana was the soundtrack of my teenage years and inspired me 2 play guitar with passion. Long live grunge!
Mike, Wellington- Nirvana's song smells like teen spirit started the biggest fight at one of the biggest party's I've ever had!!! Very powerful tune I still get a buzz when I hear it
Rachel Cullens, Lyttleton- Nirvana made me realise that the cyncism I felt as a teenager looking forward to
a life of work and consumerism was not isolated
M- Nirvana affected my life in no perceivable way other than my masterful indifference was second to none.
Anon- They allowed me to let loose at nights dancing After working all night in the restaurant .....soo busy...
Wayne Riggall, Christchurch- I grew up, I wised up, I dreamed up, I questioned, I laughed, I loved, I cried,I became - I was alive..
Toni, Tauranga- Hi there, Nirvana changed my life from being a 'negative creep' in 1989 to developing into a positive music head. Rip Cobain!
Kate, Auckland- I spent several hundred hours as a teen locked in my room listening to nirvana. When the recent 10 year anniversary of nevermind I revisited all the old albums to be pleasantly spruced to find that I lot only still remember all the lyrics, I still love all the songs!!
Mary- Listenin from beautiful wgtn waterfront on mp3 nirvana introduced dave grohl to the world and he jst keeps gettin beta! I love him
Alan, Rangiora- Nirvana helped me get fit, working out on a punchbag!
Hayden, Hamilton- Nirvana was the first rock band i heard that wasn't from my dad's collection. I realised then there was a so much more out there.
Niko, Wellington- Nirvana gave me courage to detach from the mundane and embrace living!
Emily, Auckland- Nirvana changed my life because they got me into punk and indie music which lead to me starting my band Street Chant :-D
Aaron , Gisborne:I 1st heard Bleach blasting from an upstairs Cuba st window,a guy leaned out to yell 'these guys r gonna b huge, &i was like,yeah nah eh.But a few months later i loved them, they justified my years lost to punk. They
were so so cool and now it saddens me that they r kinda a bogan band and you can buy Kurt,s face on a 2$ shop flag. Hearing this album again makes me happy
Music played in this show
2-3pm
Artist: OMC
Song: How Bizarre
Composer: Jansson,Fuemana
Album: How Bizarre single
Label: Polydor
The Sampler: Lorde
Artist: Lorde
Songs: 400 Lux, Royals, Team, A World Alone, Glory and Gore
Composer: Yelich-O'Connor/Little
Album: Pure Heroine
Label: Universal
Artist: Haim
Song: Falling
Composer: Haim, Haim, Haim
Album: Days Are Gone
Label: Polydor
Glasser- Interiors
Artist: Glasser
Song:
Composer: Mesirow
Album: Interiors
Label: True Panther
Artist: Joni Mitchell
Song: River
Composer: Mitchell
Album: Blue
Label: Reprise
Corb Lund in Session
Artist: Corb Lund
Song: Five Dollar Bill, Priceless Antique Pistol Shoots Startled Owner
Composer: Corb Lund
Album:
Label: Radio New Zealand recording
Artist:Connan Mockasin
Song: I'm The Man That Will Find You
Composer: Hosford
Album: Caramel
Label: Phantasy Sound
Artist: Julien Dyne
Song: December
Composer: Dyne
Album: December
Label: Wonderful Noise
3-4pm
The Sampler: Nirvana
Artist: Nirvana
Songs: Serve The Servants, Scentless Apprentice, Tourettes, Pennyroyal Tea, Rape Me, All Apologies
Composer: Cobain
Album: In Utero
Label: DGC/Universal
Artist: Neil Young and Crazy Horse
Song: My My Hey Hey
Composer: Young
Album: Rust Never Sleeps
Label: Reprise
The Drones
Artist: The Drones
Song:
Composer: The Drones
Album:
Label: ATP
Introducing: Thee Rum Coves
Artist: Thee Rum Coves
Song: GCSB
Composer: Thee Rum Coves
Album:
Label:
Rockquest Winners-A Bit Nigel
Artist: A Bit Nigel
Song: Handsome
Composer: Nixon,
Album: n/a
Label: n/a
Gig Guide
Artist: Queens Of The Stone Age
Song: No One Knows
Composer: Homme, Lanagan
Album: Songs For The Deaf
Label: Interscope
Artist: Shapeshifter
Song: Tokyo
Composer: Shapeshifter
Album: The System Is A Vampire
Label: Truetone
Artist: Flume
Song: Left Alone feat. Chet Faker (Ta-ku Remix)
Composer: Streten
Album: Single
Label: Future Classic
4-5pm
Artist: Che Fu
Song: Top Floor
Composer: C Ness, G De Grut
Album: Navigator
Label: Sony
Godfrey De Grut
Artist: Michael Feinstein
Song: Johnny One Note
Composer: Richard Rogers, Lorenz Hart
Album: Bog City Rhythms
Label: CONCORD
Artist: Arturo Sandoval
Song: Flight To Freedom
Composer: Perez
Album: Flight To Freedom
Label: GRP
Artist: The Crusaders
Song: Scratch
Composer: Wayne Henderson
Album: Groove Crusade
Label: Blue Thumb Records
Artist: Che Fu
Song: Random
Composer: Che Ness
Album: Navigator
Label: EPIC
Artist: Nesian Mystik
Song: Unity
Composer: Nesian Mysik
Album: Polysaturated
Label: Bounce
Artist: Che Fu
Song: Misty Frequencies
Composer: Che Ness Godfrey De Grut
Album: Navigator
Label: EPIC
Artist: Anna Coddington
Song: Bird In Hand
Composer: Anna Coddington
Album:
Label: Radio New Zealand recording
Artist: Tattletale Saints
Song: Complicated Man
Composer: Cy Winstanley
Album: How Red is the Blood
Label: Old Oak Music
Artist: Fabulous Arabia
Song: Give Me Love Tonight
Composer: Milne, August
Album: Unlimited Buffet
Label: Economy
Shogun Orchestra- Black Lotus
Artist: Shogun Orchestra
Song:
Composer: Johnson
Album: Shogun Orchestra
Song:
Composer:
Album: Black Lotus
Label: Economy
Artist: She's So Rad
Song: Breakout
Composer: Toy, Sami
Album: Last Dance EP
Label: Wonderful Noise