Music 101 for Saturday 28 September 2013
2-3pm
Bella Kalolo-Time and Space
On the release of her new EP Bella and a very scaled down Soul Symphony drop into the Music 101 studio, with live versions of new songs.
King Krule - Six Feet Beneath The Moon
Nick Bollinger takes a listen to the eclectic debut album from London teenager King Krule.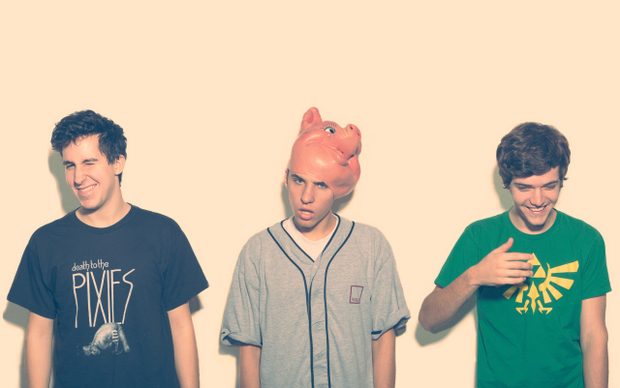 Badbadnotgood's Matthew Tavares, Chester Hansen and Alexander Sowinski
Badbadnotgood
This Canadian Jazz trio talk about carving a niche in the hip-hop scene, and working with the Odd Future collective.
3-4pm
Over the Rhine - Meet Me at the Edge of the World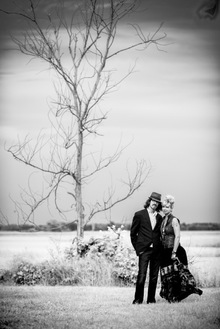 Husband and Wife band Over the Rhine (pictured right) have just released Meet Me At The Edge Of The World. We talk to Linford Detweiler about the big themes on the album - love, home, and faith.
The All Seeing Hand- Mechatronics
Wellington based cult three piece, made up of a hardcore drummer, champion turntablist and Mongolian trained throat singer, on the chaos and calculation behind their second album Mechatronics
Kurt Vile
The Philadelphian troubadour gives us a call ahead of his Laneway performance in January.
Gig Guide
4-5pm
The National Wake
Forming a multi-cultural punk-reggae band in apartheid-era South Africa was a brave move.
Based in Johannesburg, National Wake were accepted in the underground and the township nightclub circuit. It was getting there and home that could be the problem.
Their only album Walk In Africa 1979-81 has just been reissued, after being banned in South Africa in 1981.
Trevor Reekie talks with The National Wake's founding member Ivan Kadey.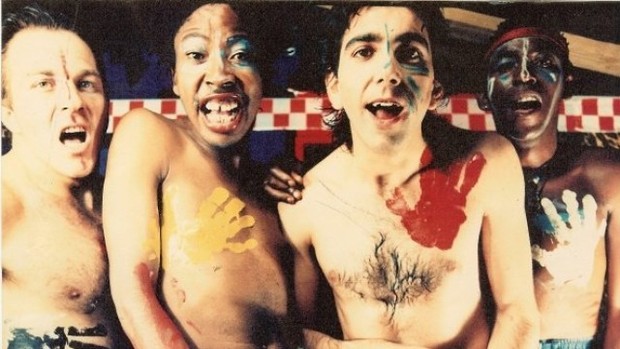 The National Wake
Emiliana Torrini- Tookah
Nick Bollinger takes a listen to the first new music in five years from Iceland's Emiliana Torrini.
Smokefree Rockquest- Cambridge 2013
Over 600 entries from throughout the country gave it their all for the Smokefree Rockquest this year. Two of this years eight finalists come from the Waikato town of Cambridge. Nick Atkinson heads south to see what they're doing right.

Harry Parsons from Cambridge High School sings his award winning song.
Music played in this show
2-3pm
Artist: Menahan St Band
Song: Keep Coming Back
Composer: Menahan Street Band
Album: The Crossing
Label: Dunham
Artist: Bella Kalolo
Song: Time To Get Away
Composer: Bella Kalolo
Album: Time and Space
Label: Not Supplied
Bella Kalolo in Session
Artist: Bella Kalolo
Song: Artist: Bella Kalolo
Song: Mr Duncan,  Be Happy
Composer: Kalolo
Album: Unreleased
Label: Radio NZ Recording
Artist: David Dallas
Song: Runnin'
Composer: David Dallas
Album: Falling Into Place
Label: Duck Down
The Sampler: King Krule- Six Feet Beneath The Moon
Artist: King Krule
Songs: Border Line, Easy Easy, Foreign 2, The Krokadile, Has This Hit?, Baby Blue, Out Getting Ribs
Composer: Marshall
Album: Six Feet Beneath The Moon
Label: XL Recordings
Artist: Frank Ocean
Song: Forrest Gump
Composer: Breaux, Ho
Album:Channel Orange
Label: Def Jam
Artist: BadBadnotGood
Song: Lemonade
Composer: Crawford / Davis
Label: BBNG
Artist: Lorde
Song: Royals
Composer: Yelich-O'Connor / Little
Album:Pure Heroine
Label: Universal
Artist: Gucci Mane
Song: Lemonade
Composer: Crawford / Davis
Album: The State vs. Radric Davis
Label: Asylum
Artist: BadBadnotGood
Song: Fall in Love
Composer: Chesney / Kennith / Brock / Calhoun / Williams
Album: BBNG2
Label: BBNG
Artist: Waka Flocka Flame
Song: Hard in the Paint
Composer: Malphurs / Lewis
Album: Flockaveli
Label: Asylum
Artist: BadBadnotGood
Song: Hard in the Paint
Composer: Malphurs / Lewis
Album: BBNG2
Label: BBNG
Artist: Pharoahe Monch
Song: Simon Says
Composer: Jamerson
Album: Internal Affairs
Label: Rawkus
Artist: BadBadnotGood
Song: Hedron
Composer: BadBadnotGood
Album: BBNG2
Label: BBNG
Artist: The Cinematic Orchestra
Song: Necrology
Composer: Swinscoe
Album: In Motion #1
Label: Ninja Tune
3-4pm
Artist: Johnny Cash and June Carter
Song: Jackson
Composer: Wheeler/ Leiber
Album: 16 Biggest Hits
Label: Legacy
Over The Rhine- Meet Me At The Edge Of The World
Artist: Over The Rhine
Songs: Meet Me At The Edge Of The World, Against The Grain
Composer: Bergquist
Album: Meet Me At The Edge Of The World
Label: Backporch
Artist: Over The Rhine
Songs: Called Home, I'd Want You, Gonna Let My Soul Catch My Body
Composer: Bergquist/Detweiler
Album: Meet Me At The Edge Of The World
Label: Backporch
Artist: Over The Rhine
Songs: Earthbound Love Song, Cuyahoga
Composer: Detweiler
Album: Meet Me At The Edge Of The World
Label: Backporch
Artist: Tiny Lies
Song: Bag Of Bones
Composer: H Williams, C Ivey
Album: The Oaks They Will Bow
Label: Lyttleton Records
Artist: Tiny Ruins
Song: Me In The Museum, You In the Wintergarden
Composer: Fullbrook
Album:Brightly Painted One
Label: not supplied
Artist: Snapper
Song: What Are You Thinking
Composer: Gutteridge
Album: Shotgun Blossom
Label: Flying Nun
Artist: The All Seeing Hand
Songs: Surgery, Empty Road, Clot, Maximum Capacity,
Mechatronics, Lying Dead with a Bar of Soap
Composer: The All Seeing Hand
Album: Mechatronics
Label: not supplied
Artist: Kurt Vile
Song: I Know I Got Religion
Composer: Vile
Album: Square Shells
Label: Matador
Gig Guide
Artist: Mount Kimbie
Song: Made To Stray
Composer: Maker/Campos
Album: Cold Spring Fault Less Youth
Label: Warp
Artist: Misfits
Song: Die, Die My Darling
Composer: Danzig
Album: Collection
Label: Caroline
Artist: Lawrence Arabia
Song: The Bisexual
Composer: Milne
Album: Live recording
Label: RNZ
Artist: Sons Of Zion
Song: Genesis
Composer: Dylan Stewart
Album: Sons Of Zion
Label: Universal
4-5pm
Artist: Mahotella Queens
Song: Wozani Mahipi
Composer: Mahotella Queens
Album: Next Stop... Soweto 2
Label: Strut
The National Wake- Ivan Kadey
Artist: National Wake
Song: International News
Song: Vatsiketeni
Song: Wake Of The Nation
Song: Everybody
Song: Walk In Africa
Song: Corner House Stone
Song: Vatsiketeni
Song: Stratocaster
Song: Time And Place
Song: It's All Right
Song: Black Punk Rockers 'live"
Song: Supaman
Song: International News
Composer: National Wake
Album: Walk In Africa 1979-81
Label: Light In The Attic
Artist: John Wizards
Song: Lusaka By Night
Composer: John Wizards
Album: John Wizards
Label: Planet Mu
Rockquest Cambridge 2013
Artist: Harry Parsons
Song: In Time, Home
Composer: Harry Parsons
Album: unreleased
Label: Radio New Zealand recording
Artist: Sunday Best
Song: When We Go
Composer: Jesse Austin, Chris Milson, Charlie Verberne
Album: unreleased
Label: Radio New Zealand recording
Artist: Watercolours
Song: Sliders
Composer: Metcalf
Album: Portals
Label: Not supplied
The Sampler: Emiliana Torrini- Tookah
Artist: Emiliana Torrini
Songs: Caterpillar, Tookah, Home, Autumn Sun, Elisabet, Speed Of Dark, Animal Games
Composer: Torrini/Carey
Album: Tookah
Label: Rough Trade
Artist: Glasser
Song: Shape
Composer: Glasser
Album: Interiors
Label: True Panther Sounds