Music 101 for Saturday 21 September 2013
2-3pm
Joel Little
Ex Goodnight Nurse frontman and producer/songwriter for Kids of 88, Joel Little on the making of that Lorde sound.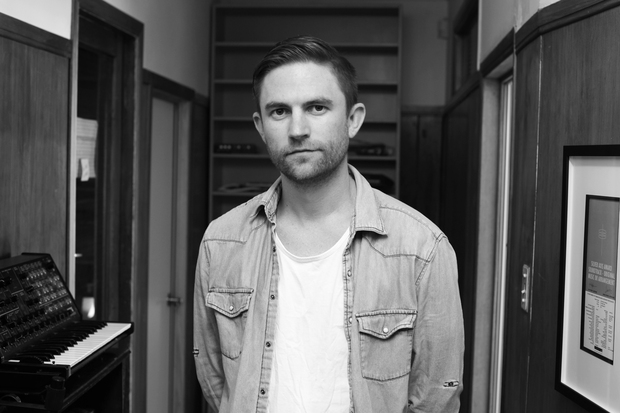 Joel Little
 
The Sampler: Janelle Monáe - The Electric Lady
Nick Bollinger takes a listen to a fresh instalment of retro-futuristic soul from the Prince prodige.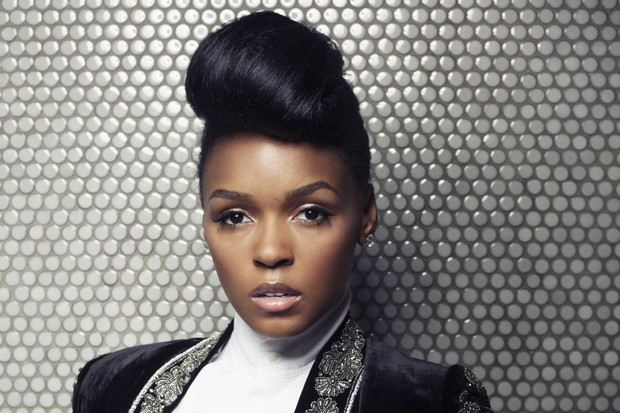 Janelle Monáe, photo by Victoria Will
Ray Dolby
Following the death of the creator of the Dolby noise reduction and surround sound systems, Ray Dolby, Radio New Zealand sound engineer Jeremy Ansell explains what they did exactly.
Regurgitator
We talk with the Australian three piece ahead of their NZ tour and 20th birthday.
3-4pm
Elvis Costello and The Roots
Nick Bollinger finds out what happens when you put British pop polymath Elvis Costello with the best live act in hip hop.
Elvis Costello and ?uestlove
Calexico's Joey Burns in Session
Calexico frontman Joey Burns skips out of sound check to play songs for Nick Atkinson, and reveals who's picture features on the back of his acoustic guitar.
4-5pm
The Making of Fly My Pretties 5.0
We follow the latest iteration of the successful local showcase from rehearsals to centre stage.
Sarah Lee Guthrie and Johnny Iriron- Wassaic Way
Johnny Irion on the making of his latest album with partner, and grand daughter of Woody Guthrie, Sarah Lee.
Music played in this show
2-3pm
Artist: Joel Little
Song: Can't Help Myself
Composer: Little
Album: Unreleased, V Motion Project
Label: Loop
Joel Little
Artist: Kids of 88
Song: My House
Composer: Sam McCarthy, Joel Little
Album: Sugar Pills
Label: Dryden Street
Artist: Lorde
Song: The Love Club, Bravado, Biting Down, Royals
Composer: Ella Yelich-O'Connor, Joel Little
Album: The Love Club EP
Label: Universal
Artist: Lorde
Song: Team
Composer: Ella Yelich-O'Connor, Joel Little
Album: Pure Heroine
Label: Universal
Artist: Lorde
Song: Millions Dollar Bills
Composer: Ella Yelich-O'Connor, Joel Little
Album: The Love Club EP
Label: Universal
Artist: Lorde
Song: Tennis Court
Composer: Ella Yelich-O'Connor, Joel Little
Album: Pure Heroine
Label: Universal
Artist: Goldfrapp
Song: Jo
Composer:Goldfrapp
Album: Tales of Us
Label: Mute
The Sampler: Janell Monae- The Electric Lady
Artist: Janelle Monae
Songs: Electric Lady, Suite V Electric Overture
Composer: Robinson/Irvin/Joseph/Irvin
Song: Givin' Em What They Love
Composer: Robinson/Irvin/Joseph/Brown
Song: Q.U.E.E.N
Composer: Robinson/Irvin/Joseph/Parker/Irvin
Songs: Ghetto Woman, Dance Apocalyptic
Composer: Robinson/Irvin/Joseph
Album: The Electric Lady
Label:Bad Boy/Wondaland
Artist: Prince
Song: Starfish and Coffee
Composer: Prince
Album: Sign o' the Times
Label: Paisley Park
Ray Dolby
Artist: John Williams and the Utah Symphony Orchestra
Song: Main Title
Composer: Williams
Album: The Star Wars Trilogy
Label: Varese Sarabande
Artist: The Flaming Lips
Song: Yoshimi Battles the Pink Robots pt 2
Composer: The Flaming Lips
Album: Yoshimi Battles The Pink Robots
Label: Warner
Regurgitator
Artist: Regurgitator
Song: I Like Repetitive Music
Composer: Regurgitator
Album: ...Art
Label: Warner

Artist: Regurgitator
Song: I Like Your Old Stuff Better Than Your New Stuff,
Composer: Regurgitator
Album:Unit
Label: Warner

Artist: Regurgitator
Song: I Wanna Be A Nudist
Composer: Regurgitator
Album:...Art
Label: Warner

Artist: Regurgitator
Song: !
Composer: Regurgitator
Album:Unit
Label: Warner

Artist: Regurgitator
Song: I Sucked A Lot Of Cock To Get Where I Am
Composer: Regurgitator
Album: Tu-Plang
Label: Warner

Artist: Regurgitator
Song: Made To Break
Composer: Regurgitator
Album: Dirty Pop Fantasy
Label: Valve
 
3-4pm
Artist: Elvis Costello
Song: Pump it Up
Composer: Costello
Album: This Years Model
Label: Edsel
Elvis Costello and The Roots
Artist: Elvis Costello and The Roots
Songs: Wise Up Ghost, Sugar Won't Work, Tripwire, Cinco Minutos Con Vos, Wake Me Up, Refuse To Be Saved
Composer: Costello/Thompson/Mandel
Album: Wise Up Ghost
Label: Blue Note
Artist: Betty Wright and The Roots
Song: Baby Come Back
Composer: R. Jeanty, S. McMillion, Wright
Album: Betty Wright: The Movie
Label: S-Curve
Artist: Vieux Farka Toure
Song: Nouhoume Maiga
Composer: Toure
Album: Mon Pays
Label: Six Degrees
Joey Burns in Session
Artist: Joey Burns
Song: Maybe on Monday, Fortune Teller
Composer: Calexico
Album: Unreleased
Label: Radio New Zealand recording
Artist: Amalia Rodrigues
Song: Vou dar de beber a dor
Composer: Mouráo-Ferreira / Piratini
Album: The Art of
Label: EMI
Artist: Bill Callahan
Song: Small Plane
Composer: Callahan
Album: Dream Ruver
Label: Drag City
Gig Guide
Artist: Fly My Pretties
Song: Singing in my Soul
Composer: Guerrini / Pryor
Album: Live at Bats
Label: Loop
Fly My Pretties
Artist: Fly My Pretties
Song: Touring On
Composer: Kara Gordon
Album: Homeland
Label: Loop Recordings
Artist: Fly My Pretties
Song: Where Did All My People Go
Composer: Ria Hall
Album: Homeland
Label: Loop Recordings
Artist: Fly My Pretties
Song: Cry
Composer: Anika Moa
Album: Homeland
Label: Loop Recordings
Artist: Fly My Pretties
Song: Train
Composer: Mark Vanilau
Album: Homeland
Label: Loop Recordings
Artist: Fly My Pretties
Song: Fatal Flaw
Composer: Louis McDonald
Album: Homeland
Label: Loop Recordings
Artist: Fly My Pretties
Song: Bag of Money
Composer: Barnaby Weir
Album: Live at Bats
Label: Loop Recordings
Artist: Shaun Blackwell
Song: Untitled
Composer: Blackwell
Album: Unreleased
Label: Radio New Zealand recording
Johnny Irion
Artist: Sarah Lee Guthrie & Johnny Irion
Song: Circle Of Souls
Comp: Johnny Irion – Sarah Lee Guthrie
Album: Wassaic Way
Label: RTE 8/Southbound
Artist: Sarah Lee Guthrie & Johnny Irion
Song: Wherever She Is It's Spring
Comp: Johnny Irion
Album: Wassaic Way
Label: RTE 8/Southbound
Artist: Sarah Lee Guthrie & Johnny Irion
Song: Not Feeling It
Comp: Johnny Irion
Album: Wassaic Way
Label: RTE 8/Southbound
Artist: Sarah Lee Guthrie & Johnny Irion
Song: Sleep On It
Comp: Johnny Irion
Album: Wassaic Way
Label: RTE 8/Southbound
Artist: Sarah Lee Guthrie & Johnny Irion
Song: Still Dreaming
Comp: Johnny Irion – Sarah Lee Guthrie
Album: Wassaic Way
Label: RTE 8/Southbound
Artist: Sarah Lee Guthrie & Johnny Irion
Song: Hurricane Window
Comp: Johnny Irion
Album: Wassaic Way
Label: RTE 8/Southbound
Introducing: Gold Medal Famous
Artist: Gold Medal Famous
Song: Never Be Bored
Composer: C Wilson
Album: 100% Pure
Label: Powertool
Artist: All Seeing Hand
Song: Lying Dead
Composer: D Morrison/B M Knight/J Marks
Album: Mechatronics
Label:Muzai