Music 101 for Saturday 14 September 2013
2-3pm
Naked and Famous - In Rolling Waves
Three years after releasing their accolade-drenched debut Passive Me, Aggressive You, Auckland five-piece The Naked And Famous moved to Los Angeles to record the follow-up. Alisa Xayalith and Thom Powers talk about the making of their "entirely performable" new album In Rolling Waves.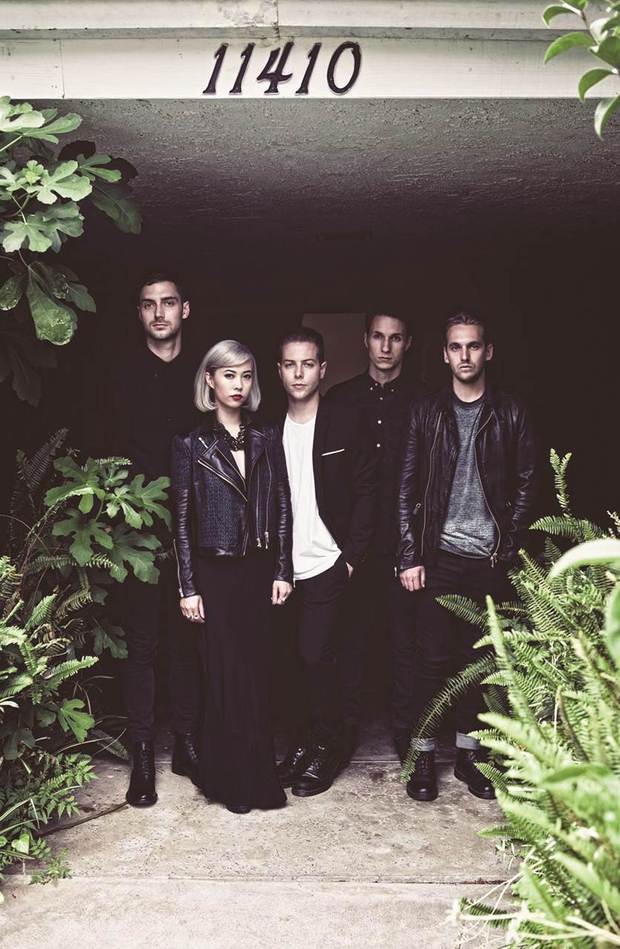 The Naked and Famous
Laurel Halo
We step inside the soundworld of the "beat driven, ambient, collage" producer, whose album Quarantine topped many of 2012's best album lists, and find out why dancing like she's having a seizure helps her composition.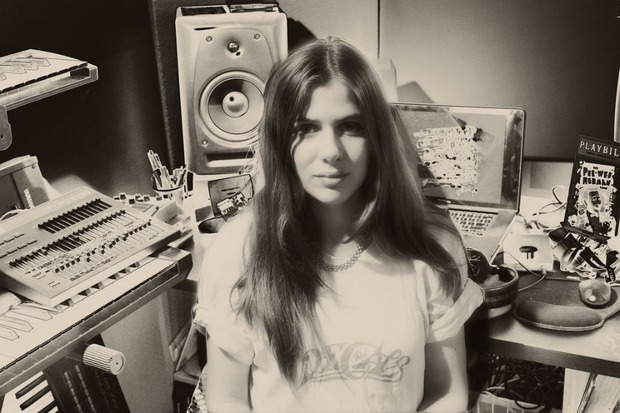 Laurel Halo
Willis Earl Beal - Nobody Knows
The once homeless, ex-army, Cat Power collaborator Willis Earl Beal dispels the myths, and some of the truths, surrounding his second release Nobody Knows.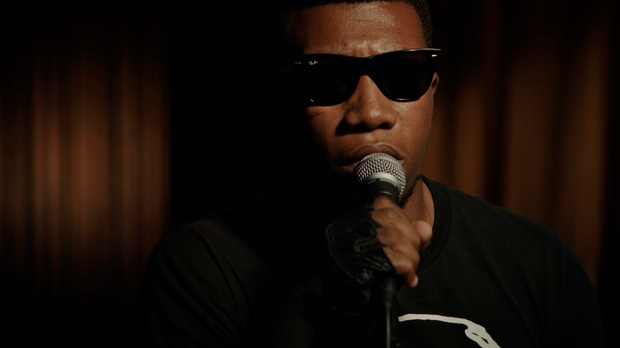 Willis Earl Beal
3-4pm
Jimmy Rip
Longtime Tom Verlaine collaborator, and recent fill-in for departed Television guitarist Richard Lloyd, Jimmy Rip talks about his time as a session player for  a dazzling array of rock legends from Mick Jagger to Jerry Lee Lewis.
Ry Cooder - Live in San Francisco
Ry Cooder's latest album Live in San Francisco is his first live recording in 30 years. He talks to Nick Bollinger about his love for Mexican brass bands and disdain for American politics.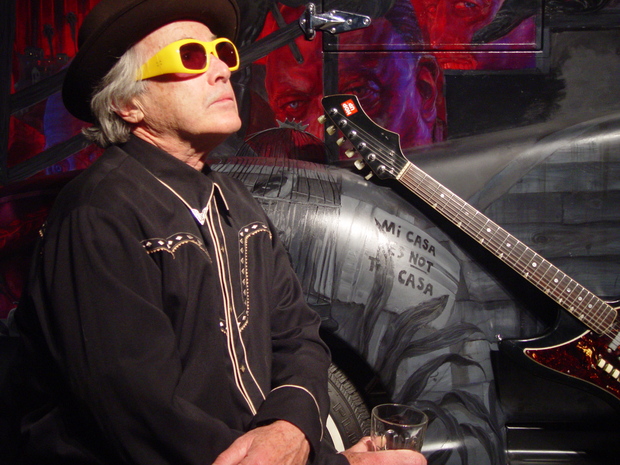 Ry Cooder, photo by Vincent Valdez
Billy Bragg
It's really only polite for Billy to give us a heads up that he's coming over.
Gig Guide
4-5pm
The Secret Life of Remixers
Sam Wicks talks to a selection of remixers about unpicking the details of other musicians' work and restitching them into new sizes and shapes.
Anna Coddington: In Session
The APRA Silver Scroll finalist joins us in the Music101 studio for some tunes and a chat ahead of her upcoming national tour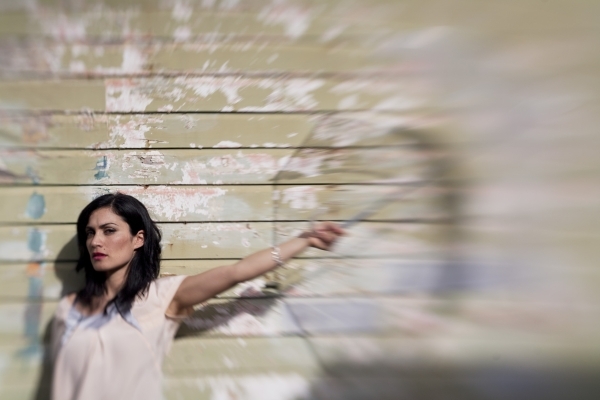 Anna Coddington, photo by Louis Hyatt
Music played in this show
2-3pm
Artist: The Beach Boys
Song: Let's Go Away For Awhile
Composer: Wilson
Album: Pet Sounds
Label: Capitol
 
The Naked and Famous- In Rolling Waves
Artist: The Naked And Famous
Song: A Stillness, The Mess, Waltz, Golden Girl
Composer: Thom Powers, Alisa Xayalith, Aaron Short
Album: In Rolling Waves
Label: Fiction/Island
Artist: RJD2
Song: The Proxy
Composer: RJD2
Album: Dead Ringer
Label: Definitive Jux
Laurel Halo
Artist: Laurel Halo
Song: Throw
Composer: Laurel Halo
Album: Behind The Green Door
Label:Hyperdub
Artist: Laurel Halo
Song: Thaw
Composer: Laurel Halo
Album: Quarantine
Label:Hyperdub
Artist: Janell Monae
Song:Give 'Em What They Want
Composer: Brown / Joseph / Irving III / Robinson
Album: The Electric Lady
Label: Warner
Willis Earl Beal- Nobody Knows
Artist: Willis Earl Beal
Song:Coming Through, Everything Unwinds, Wavering Lines, Burning Bridges
Composer: Beal
Album: Nobody Knows
Label: XL
Introducing: Timothy Blackman
Artist: Timothy Blackman
Song: When You Find That Love
Composer: Blackman
Album: The Country EP
Label: Home Alone Music
3-4pm
Artist:Blondie
Song: Rip Her to Shreds
Composer: Harry / Stein
Album: Blondie
Label: Chrysalis
Jimmy Rip
Artist: Mick Jagger
Song: Let's Work
Comp: Mick Jagger-David A. Stewart
Album: The Very Best Of Mick Jagger
Label: Atlantic/Rhino
Artist: Mick Jagger
Song: Put Me In The Trash
Comp: Mick Jagger-Jimmy Rip
Album: The Very Best Of Mick Jagger
Label: Atlantic/Rhino
Artist: Television
Song: Marquee Moon
Comp: Tom Verlaine
Album: Marquee Moon
Label: Elektra/Rhino
Artist: Debbie Harry
Song: French Kissin'
Comp: Chuck Lorre
Album: Rockbird
Label: Geffen
Artist: Jerry Lee Lewis & Jimmy Page
Song: Rock And Roll
Comp: John Baldwin-John Bonham-James Patrick Page-Robert Plant
Album: Last Man Standing
Label: Shock/Artists First
Artist: Jerry Lee Lewis & B.B. King
Song: Before The Night Is Over
Comp: Benjamin Peters
Album: Last Man Standing
Label: Shock/Artists First
Artist: Television
Song: See No Evil
Comp: Tom Verlaine
Album: Marquee Moon
Label: Elektra/Rhino
 
Artist:Woody Guthrie
Song: Hard Travlin'
Composer: Guthrie
Album: Hard Travlin': The Asch Recordings Vol. 3
Label: Smithsonian
Artist: Billy Bragg
Song: Chasing Rainbows
Composer: Bragg
Album: Tooth & Nail
Label: Cooking Vinyl
Gig Guide
4-5pm
The Secret Life of Remixers
Artist: Augustus Pablo
Song: King Tubbys Meets Rockers Uptown
Composer: Augustus Pablo
Album: King Tubbys Meets Rockers Uptown
Label: Shanachie
Artist: King Tubby & Lee "Scratch" Perry
Song: African Roots
Composer: (Trad)
Album: King Tubby Meets the Upsetter At the Grass Roots of Dub
Label: VP Music Group
Artist: Lorde
Song: Royals (RAAK remix ft/ Gibere Forte
Composer: Yelich-O'Connor
Label: Universal
Artist: Why Sheep?
Song: Earthborn (Recloose remix)
Composer: Why Sheep?/ M.Chicoine
Label: Third Ear Recordings
Artist: Eddie Drennon & BBS Unlimited
Song: Let's Do The Latin Hustle
Composer: E.Drennon
Label: Pye International
Artist: Robert Strauss
Song: Miami Jammin' (Recloose remix)
Composer: R.Strauss/M.Chicoine
Label: BBE
Artist: Recloose
Song: Electric Sunshine (Andres remix)
Composer: M.Chicoine
Label: Rush Hour Records
Artist: Recloose
Song: Dust
Album: Hiatus on the Horizon
Composer: D.Tamaira/M.Chicoine
Label: Peacefrog Records
Artist: Funkadelic
Song: Sexy Ways
Composer: G.Clinton/E.Hazel
Album: Standing on the Verge of Getting It On
Label: Westbound Records
Artist: Funkadelic
Song: Sexy Ways (Recloose Disco Flip)
Composer: G.Clinton/E.Hazel/M.Chicoine
Label: Westbound Records
Artist: The Naked and Famous
Song: Young Blood
Composer: The Naked and Famous
Album: Passive Me, Aggressive You
Label: Somewhat Damaged
Artist: The Naked and Famous
Song: Young Blood (Magik Johnson vocal mix)
Composer: The Naked and Famous/D.Johnson
Label: Somewhat Damaged
Artist: Cat Power ft. Angel haze
Song: Manhattan (Ryan Hemsworth remix)
Composer: C.Marshall/R.Hemsworth
Label: Matador
Artist: Lana Del Ray
Song: Summertime Sadness (Ryan Hemsworth remix)
Composer: Lana Del Ray/R.Nowels/R.Hemsworth
Label: Interscope
Artist: Tyga
Song: Rack City (Ryan Hemsworth remix)
Composer: M.Stevenson/D.McFarlane/R.Hemsworth
Label: Young Money
Anna Coddington in Session
Artist: Anna Coddington
Song: Get Free
Composer: Thomas Wesley Pentz, Amber Coffman
Album:
Label: Radio New Zealand recording

Artist: Anna Coddington
Song: Bird In Hand
Composer: Anna Coddington
Album:
Label: Radio New Zealand recording
APRA Silver Scroll Top 5 + Maioha Awards
Artist: Phoenix Foundation
Song: Thames Soup
Composer: Buda / Scott / Callwood / Singleton / O'Connor / Wedde / Ricketts
Label: Universal
Artist: Aaradhna
Song: Wake Up
Composer: Patel /Short / Wadams
Label: Dawn Raid
Artist: Lorde
Song: Royals
Composer: Yelich-O'Connor / Little
Label: Universal
Artist: Tatletale Saints
Song: Complicated man
Composer: Winstanly
Label: Private
Artist: Maisey Rika
Song: Ruaimoko
Composer: Rika /Moa / Maxwell / Bridgeman-Cooper
Label: Private
Artist: Golden Harvest
Song: I Need Your Love
Album: Golden Harvest
Composer: Kau Kau
Label: Key