Music 101 for Saturday 7 September 2013
2-3pm
Simon Raymonde
Simon Raymonde, former member of the Cocteau Twins, and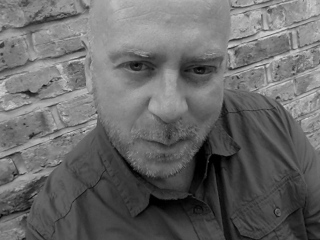 founder of Bella Union Records talks about the mistake that started it all.
WFMU
Brian Turner, music director of the USA's longest running free format radio station, New Jersey's WFMU,  on how their diet of scratchy 78s, celtic mouth music and otherwise unheard-of artists has seen them thrive in a cynical radio market.
3-4pm
The Sampler: Fleetwood Mac- Then Play On
Nick Bollinger relistens to a reissuse of the early Fleetwood Mac "masterpiece" Then Play On.
Tom Rodwell In Session
This local stomper strolls into the studio to play blues, spirituals and a bit of calypso, three genres that together form the "the axis of boogie".

Tom Rodwell at Radio NZ Auckland
Japandroids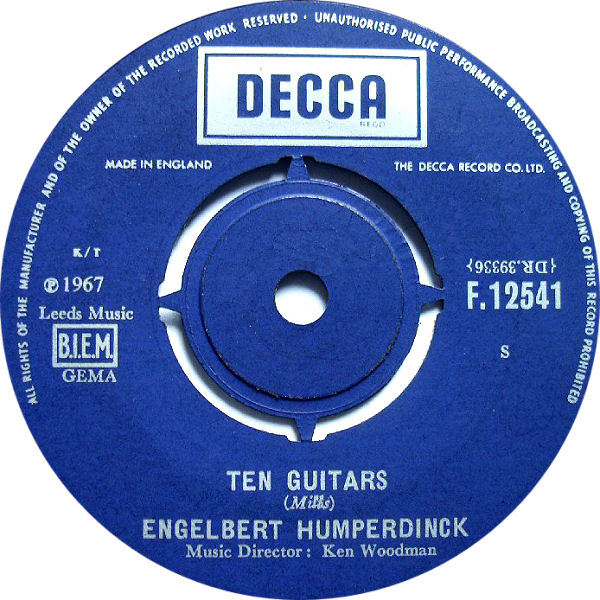 Drummer/ vocalist Dave Prowse of the Vancouver two piece on making music for "sweaty dudes" to "bro out" to.
 
4-5pm
The Secret Life of Ten Guitars
Ten Guitars tells the story of a band of male guitarists who woo the ladies with their guitar playing. It became synonymous with the "Maori strum", even though it was written by an Englishman and originally sung by a man who took a German composer as his stage name. That aside, it's taken its place on the hit parade of all-time Kiwi classics.
Produced and presented by Julie Hill for Radio New Zealand National.
Lisa Crawley- All In My Head
Auckland's Lisa Crawley is hoping to break out of the lounge scene with her well-crafted second album All In My Head.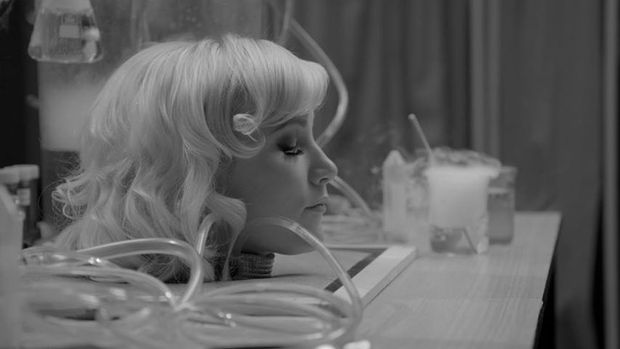 Lisa Crawley, a still frame from 'Elizabeth' directed by Sean Gilligan
Music played in this show
2-3pm
Artist: Massive Attack
Song: Teardrop
Composer: Robert Del Naja/Grantley Marshall/Andrew Vowles/Elizabeth Fraser
Album: Mezzanine
Label: Virgin
Simon Raymonde
Artist: The Cocteau Twins
Song: Pearly-Dewdrops' Drops
Composer: Elizabeth Fraser/Robin Guthrie/Simon Raymonde
Album: The Spangle Marker
Label: 4AD
Artist: The Sex Pistols
Song: Pretty Vacant
Composer: Steve Jones/Glen Matlock/Johnny Rotten/Sid Vicious
Album: Never Mind The Bollocks, Here's the Sex Pistols
Label: Virgin
Artist: Dirty Three
Song: Sirena
Composer: Mick Turner/Jim White/Warren Ellis
Album: Ocean Songs
Label: Touch & Go Records
Artist: The Cocteau Twins
Song: Ivo
Composer: Elizabeth Fraser/Robin Guthrie/Simon Raymonde
Album: Treasure
Label: 4AD
Artist: The Flaming Lips
Song: Turning Violent
Composer: Wayne Coyne/Steven Drozd/Derek Brown/Kliph Scurlock/Michael Ivins
Album: The Terror
Label: Warner
Artist: Lawrence Arabia
Song: The Beautiful Young Crew
Composer: James Milne
Album: Chant Darling
Label: Honorary Bedouin
Artist: Streets of Laredo
Song: Girlfriend
Composer: Dave Gibson
Album: Kiwi Hit Disc 155
Label: NZOA
WFMU
 
Artist: The Mad Scene
Song: Cupid 2
Composer: The Mad Scene
Album: Blip
Label: Siltbreeze

Artist: Billy Murray
Song: I'll Do It All Over Again
Composer: not supplied
Album:  http://freemusicarchive.org/music/Billy_Murray/Antique_Phonograph_Music_Program_01052010/Billy_Murray_-_Ill_Do_It_All_Over_Again
Label: WFMU

Artist: Daniel Johnston
Song: Speeding Motorcycle
Composer: Johnston
Album: unreleased
Label: WFMU

Artist: Komar & Melamid and David Soldier
Song: The Most Unwanted Song
Composer: Komar Melamid
Album: The People's Choice
Label: Mulatta

Artist: Julie Fowlis
Song: Hùg air a  Bhonaid Mhòir
Composer: Trad
Album: Cuilidh
Label: Machair

Artist: Yo La Tengo
Song: Roadrunner
Composer: Richman
Album: Yo La Tengo Is Murdering The Classics
Label: Egon
Artist: Orchestra of Spheres
Song: Isness
Composer: Orchestra of Spheres
Album: Nonagonic Now
Label: Soundexplorers
Introducing: Totems
Artist: Totems
Song: III Sidpa
Composer: Winter
Album: Bardo Thodol
Label:
Artist: Factory Floor
Song: Work Out
Composer: Factory Floor
Album: Factory Floor
Label: Mushroom
3-4pm
The Sampler: Fleetwood Mac- When You Say
Artist: Fleetwood Mac
Songs: Second Hand News
Composer: Buckingham
Album: Rumours
Label: Warner Bros.
Artist: Fleetwood Mac
Songs: Before The Beginning, Rattlesnake Shake, Closing My Eyes, Under Way, The Green Manalishi
Composer: Green
Song: Searching For Madge
Composer: Fleetwood
Songs: When You Say
Composer: Kirwan
Album: Then Play On
Label: Reprise
Artist: Otis Rush
Song: It Takes Time
Composer:
Album: Checking My Baby
Label: Cobra
Tom Rodwell in Session
Artist: Tom Rodwell
Song: Don't You Let Nobody Turn You Round
Composer: Traditional, arr. Tom Rodwell
Album:Unreleased
Label: Radio New Zealand Recording
Artist: Tom Rodwell
Song: Crow Jane
Composer: Skip James
Album: Unreleased
Label: Radio New Zealand Recording
Artist: Tom Rodwell
Song: Gin & Coconut Water
Composer: Traditional, arr. Tom Rodwell
Album:Unreleased
Label: Radio New Zealand Recording
Japandroids
 
Artist: Japandroids
Song: Young Hearts Spark Fire
Composer: Japandroids
Album: Post- Nothing
Label: Polyvinyl

Artist: Japandroids
Song: The House That Heaven Built
Composer: Japandroids
Album:  Celebration Rock
Label: Polyvinyl
 
Artist: Japandroids
Song: The Boys Are Leaving Town
Song:  Wet Hair
Composer: Japandroids
Album: Post- Nothing
Label: Polyvinyl

 
Artist: The Outsiders
Song: My Answer
Composer: D Burmester
Album: Kiwi Hit Disc 156
Label: NZOA
Gig Guide
Artist: New Zealand Symphony Orchestra
Song: Six Months in a Leaky Boat
Composer: Tim Finn/Split Enz
Album: Enzso 2
Label: Columbia
Artist: Kode 9
Song: Uh
Composer: Steve Goodman
Album: Uh/Ok
Label: Rinse
4-5pm
Artist: Katchafire
Song: Get Away
Composer: L Bell/ J Bell/ J Ferguson/ A Adams-Tamatea/T Hohepa
Album: Revival
Label: Mai Music
The Secret Life of Ten Guitars
Artist: Mika
Song: 10 Guitars
Composer: Gordon Mills
Album: Kapai Kabaret
Label: Replay Radio 9621
Artist: Engelbert Humperdinck
Song: 10 Guitars
Composer: Gordon Mills
Album: Release Me
Label: Parrot
Artist: Dalvanius
Song: 10 Guitars
Composer: Gordon Mills
From '10 Guitars' feature film by Geoff Cawthorn, 1996
Artist: Tip Nikora
Song: 10 Guitars
Composer: Gordon Mills
Live recording of en-masse 10 Guitars-athon in Kaikohe 2012
Artist: John Rowles
Song: 10 Guitars
Composer: Gordon Mills
Album: If I Only Had Time – the Anthology
Label: Universal
Artist: Julien Dyne and the Circling Sun
Song: 10 Guitars
Composer: Gordon Mills
Recorded live at the Ponsonby Social Club
Artist: Anna Coddington
Song: 10 Guitars
Composer: Gordon Mills
Recorded live at Anna's house, Kingsland, Auckland
Artist: Jan Hellriegel
Song: 10 Guitars
Composer: Gordon Mills
From '10 Guitars' feature film by Geoff Cawthorn, 1996
Artist: Brendan Dugan
Song: 10 Guitars
Composer: Gordon Mills
Album: Country's Greatest
Label: Fat Possum
Artist: Jeff Henderson
Song: 10 Guitars
Composer: Gordon Mills
Live recording at Audio Foundation, Auckland
Artist: The Yoots
Song: Me He Manu Rere
Composer: Trad.
Album: Sing Along...
Label: Economy
Artist: The Datsuns
Song: Harmonic Generator
Composer: The Datsuns
Album: The Datsuns
Label: Infidelity
Lisa Crawley- All In My Head
Artist: Lisa Crawley
Song: Boys Don't Cry
Composer: Michael Dempsey, Robert Smith, Lol Tolhurst
Album:
Label: Radio New Zealand recoring
Artist: Lisa Crawley
Song: Elizabeth
Composer: Lisa Crawley
Album: All In My Head
Label: Private
Artist: Lisa Crawley
Song: Oh! Darling
Composer: Paul McCartney, John Lennon
Album:
Label: Radio New Zealand recording
Artist: Lisa Crawley
Song: Stranger, The Tide Is Low
Composer: Lisa Crawley
Album: All In My Head
Label: Private
Artist: Bachelorette
Song: Down in the Street
Composer: Annabel Alpers
Album: The End of Things EP
Label: Arch Hill
Artist: The Last Skeptik
Song: Those Ones
Composer: The Last Skeptik
Album: Thanks For Trying
Label:BBE Records