Music 101 for Saturday 31 August 2013
11:45 AM.Joshua "Spanky" Moore explores the science, psychology and sociology of bands and musicians in an attempt to understand this peculiar species of human being. Second Half: Act 1: The Team - How do band… Read more Audio
Neko Case - The Worse Things Get The Harder I Fight, The Harder I Fight, The More I Love You
Nick Bollinger talks with The New Pornographers' vocalist Neko Case about her latest album, and how she came to tell more personal tales than she's usually comfortable with.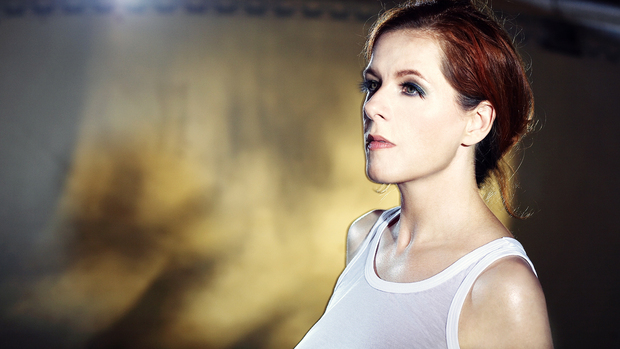 Neko Case
Access All Areas: Michael Chapman
Michael Chapman came up through the UK Folk Circuit in the late 60s and is best described as a 'journeyman of life', whose autobiographical songs have defied categorization for decades.  Trevor Reekie catches up with Michael Chapman in his Northumberland home.
Prophet Hens - Popular People Do Popular People
New Fishrider Records signing Prophet Hens on being a musical scrapbook of Dunedin's jangle pop heritage.
Prophet Hens
Tama Waipara - Fill Up The Silence
Pacific soul styler Tama Waipara talks about the Polynesian influences and New York city grit that shape his latest album Fill Up The Silence.
Electric Wire Hustle
Keyboardist Dave Wright joins us in the Music 101 studio with tales of Scandinavian touring, big deals and new opportunities in New York, and a live track from the new album.
The Sampler: Willis Earl Beal - Nobody Knows
Nick Bollinger listens to a set of outsider perspectives from former Chicago street-singer Willis Earl Beal.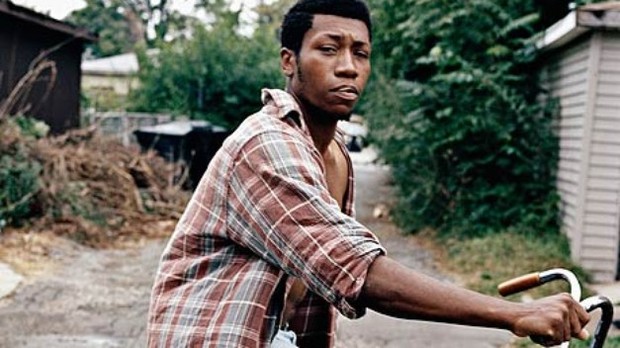 Willis Earl Beal
Music Is Sport Pt II
With a small army of brutally honest musicians and vaguely credible experts, Joshua "Spanky" Moore explores the science, psychology and sociology of bands and musicians in an attempt to understand this unique subset of human being. This week focuses on the team, the performance, and the x-factor. With thanks to RDU in Christchurch
Jed & Hera Session 
Cantabrian folk duo Jed & Hera join us in the Music 101 studio to play a few tunes off their debut album Live at York St, including a ditty on the joys of internet shopping.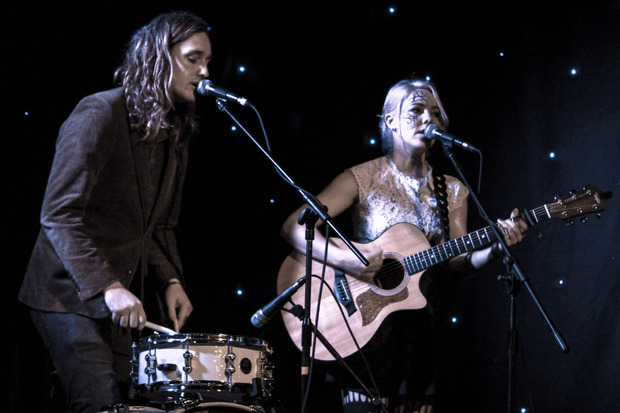 Jed & Hera
Music played in this show
2-3pm
Artist: M Ward
Song: Neptune's Net
Composer: M Ward
Album: Post War
Label: 4AD
Neko Case- The Worse Things Get The Harder I Fight, The Harder I Fight The More I Love You
Artist: Neko Case
Songs: City Swan, Man, Wild Creatures, Nearly Midnight Honolulu, Where Did I Leave That Fire, Night Still Comes
Composer: Case
Album: The Worse Things Get The Harder I Fight, The Harder I Fight The More I Love You
Label: Anti-
Artist: Arthur Ahbez
Song: Walk On
Composer: Arthur Ahbez
Album: Gold
Michael Chapman
Artist: Michael Chapman
Song: It Didn't Work Out
Composer: Michael Chapman
Album: Rainmaker
Label: Light In The attic
Artist: Michael Chapman
Song: Thank You PK 1944
Composer: Michael Chapman
Album: Rainmaker
Label: Light In The attic
Artist: Michael Chapman
Song: No Song To Sing
Composer: Michael Chapman
Album: Rainmaker
Label: Light In The attic
Artist: Michael Chapman
Song: March Rain
Composer: Michael Chapman
Album: Fully Qualified Survivor
Label: Light In The attic
Artist: Michael Chapman
Song: Kodak Ghosts
Composer: Michael Chapman
Album: Fully Qualified Survivor
Label: Light In The attic
Artist: Michael Chapman
Song: Soulful Lady
Composer: Michael Chapman
Album: Fully Qualified Survivor
Label: Light In The attic
Artist: Michael Chapman
Song: Postcards Of Scarborough
Composer: Michael Chapman
Album: Fully Qualified Survivor
Label: Light In The attic
Artist: Michael Chapman
Song: Trinkets & Rings
Composer: Michael Chapman
Album: Fully Qualified Survivor
Label: Light In The attic
Artist: Michael Chapman
Song: Stranger In The Room
Composer: Michael Chapman
Album: Fully Qualified Survivor
Label: Light In The attic
Artist: Michael Chapman
Song: Wrecked Again
Composer: Michael Chapman
Album: Wrecked Again
Label: Light In The attic
Artist: Michael Chapman
Song: Rockport Sunday
Composer: Tom Rush
Album: Trainsong : Guitar Compositions 1967-2010
Label: Tomkins Square
Artist: Michael Chapman
Song: Dewsbury Road/That Time of Night
Composer: Michael Chapman Album: Time Past & Time Passing
Label: Electric Ragtime
Artist: Lucinda Williams
Song: That Time of Night
Composer: Michael Chapman
Album: Oh Michael, Look What You've Done : Friends Play Michael Chapman
Label: Tomkins Square
Artist: Opposite Sex
Song: Sea Shanty
Composer: Opposite Sex
Album: Opposite Sex
Label: Fishrider
Prophet Hens- Popular People Do Popular People
Artist: Prophet Hens
Song: Pretty, All Over The World, Romp, Easy As The Sun
Composer: Prophet Hens
Album: Popular People Do Popular People
Label: Fishrider
Artist: The Clean
Song: Fish
Composer: Kilgour, Kilgour, Scott
Album: Compilation
Label: Flying Nun
3-4pm
Artist: Tama Waipara
Song: Golden Bullet
Composer: Tama Waipara
Album: Sir+Plus and the Requirements
Label:  Self release
Tama Waipara- Fill Up the Silence
Artist: Tama Waipara
Songs: Fill Up the Silence/Mirror/The Hunter/Pasifika/Medicine Man
Composer: T.Waipara
Album: Fill Up the Silence
Label: Tama Waipara
Artist: Fredericks Brown
Song: Betrayal
Composer: Deva Mahal, Steph Brown, Michael Taylor
Album: Land of Plenty
Label: Jazz & Milk
Electric Wire Hustle- 'Black Water'
Artist: Electric Wire Hustle
Song: Black Water
Composer: Electric Wire Hustle
Album: Unreleased
Label: Recorded Live at Blue Barn
Artist: GeeGee.
Song: Piety
Composer: Gough
Album: Piety
Label:
The Sampler: Willis Earl Beal- Nobody Knows
Artist: Willis Earl Beal
Songs: Burning Bridges, Ain't Got No Love, Everything Unwinds, Nobody Knows, Coming Through, Disintegrating, Blue Escape
Composer: Beal
Album: Nobody Knows
Label: XL Recordings
 
Gig Guide
Artist: The National
Song: England
Composer: The National
Album: Vow (OST)
Label: Rhino
Artist: Joey Bada$$
Song: Death of Yolo
Composer: Strangers, Eulmi
Album: Summer Knights
Label:
Artist: Cocteau Twins
Song: Loralei
Composer:Cocteau Twins
Album: Treasure
Label: 4AD
4-5pm
Artist: Homebrew
Song: Basketball Court
Composer: Huavi/ Scott
Album: Homebrew Special Edition
Label: Young Gifted and Broke
Music Is Sport- Second Half
Artist: Pluto
Song: Long White Cross
Composer: Pluto
Album: Pipeline Under the Ocean
Label: Warner Music
Artist: Shihad
Song: Sport and Religion
Composer: Shihad
Album: The General Electric
Label: Wildside Records
Artist: Club 8 featuring Misfit Mod
Song: Hot Sun
Composer: Johan Angergård, Sarah Kelleher
Label: Labrador Records
Jed and Hera in Session
Artist: Jed & Hera
Song: Empty Rooms, I Might Be Addicted
Composer: Jed Parsons and Hera Hjartardóttir
Album: Unreleased
Label: Radio NZ Recording
Artist: Jed and Hera
Song: Sunglasses
Composer: Jed Parsons and Hera Hjartardóttir
Album: Unreleased
Label: Radio NZ Recording
Artist: Julia Holter
Song: Horns Surrounding Me
Composer: Holter
Album: Loud City Songs
Label: Domino
Artist: Derrick Hodge
Song: Dances With Ancestors
Composer: Hodge
Album: Live Today
Label: Blue Note